Like reading the White Mountain Report every week? Why not get it delivered to your e-mailbox every Thursday? All you have to do is subscribe. It's fast, painless, and best of all it doesn't cost you a dime!
CLICK HERE...

January 17, 2013

Hi Folks,

We have really been riding the weather roller coaster this winter. On Tuesday we saw temps here in the Valley in the mid-50's and I was out riding the bike all over the place. Next we had snow falling all day yesterday, bringing us 4 inches of powder. It still hasn't gotten really cold YET, tho that's in the prediction, and until that happens we're not clearly back into winter. In fact it was a sunny and almost balmy 35 at 11:30 this morning as I was snowplowing my driveway! SHEESH Needless to say that's not what those of us who live up here in the northlands want to see happening. Still, I'd rather be living up here than almost anywhere else.

GO PATS!!!!


Mt Washington ticked off yet another record on Sunday, setting a new high temperature on the summit of 48 degrees at 6AM! That broke the previous high of 47, set in 1995. A high pressure caused an inversion which mage it significantly warmer on the summit than in North Conway. Interestingly enough, due to the inversion it was 50 degrees at 4000 feet. Let's hope we don't see that again until Aprilů


Kudos to Todd Swain, who sent me links to two very interesting interviews on NPR. Both of these can be listened to online or downloaded as podcasts. One is with Patagonia founder Yvon Chouinard and the other with Doug Tompkins, founder of North Face and Esprit.

http://www.npr.org/2012/01/13/145181615/yvon-chouinard-founder-of-patagonia

http://www.fromscratchradio.com/show/doug-tompkins

Even More, This Time About Freddie Wilkinson : There have been a couple of interesting articles lately about local climber, alpinist, guide and author. They are all worth a read, so I'm passing them along.

http://www.nhpr.org/post/white-mountains-training-ground-greats

http://dartmouthalumnimagazine.com/the-daredevil/

Here are some other interesting pics:

Repentance-Remission.jpg
CathedralLedge.jpg
AngelCakes.jpg
SnotRocket.jpg
Unicorn.jpg
LeftHandMonkeyWrench.jpg
CrawfordTrestleCut.jpg
ShoestringGully.jpg

Be sure to check the Ice Report Page for the full assortment.


Believe it or not, you should be putting Ice Fest 2012 on your calendar. This year it's this February 1-3. Plans are already afoot and you can read about them here - http://icefest.blogspot.com/. If I were you I'd get your hotel accommodations in place 'cause this is going to be a big one!


If you enjoy getting the White Mountain Report and using NEClimbs.com, please take a minute to help support them. It's easy, just go ON LINE and make your donation via PayPal. You don't need a PayPal account, you can use almost any credit card. Just click the link below:

http://www.neclimbs.com/index.php?PageName=donation_fundraiser

Of course you can also contribute via check or money order to make your contribution. Just make it out to NEClimbs and send it here:

NEClimbs
92 Bow Lane
North Conway, NH 03860

Thank you once again for your support...


Up on one of the Mount Washington Valley's finest crags and want to know what that climb you're looking at is? Or maybe you're on your way up from Boston and want to check out the Ice Report for your upcoming weekend plans. Or more likely, you're at work just want to daydream about your next adventure. Well if you have a smart phone handy, you can get to NEClimbs from anywhere you have cell service. While it doesn't offer every single feature of the site and it's not an "app", in mobile form, it does do a whole lot and is very useful. Here is the live link to the mobile version of NEClimbs:

http://www.neclimbs.com/mobile

Check it out and if you have issues on your specific phone, please feel free to let me know.


Join us and LIKE us on Facebook. I'll try and post some interesting pix every Thursday and the latest Ice Report in the season, tho certainly not the whole Report. Here's where you can check it out:

http://www.facebook.com/NEClimbs/



Have fun and climb safe,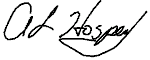 Al Hospers
The White Mountain Report
North Conway, New Hampshire
---
Bivouac /n./ French for 'mistake'.
unknown