Like reading the White Mountain Report every week? Why not get it delivered to your e-mailbox every Thursday? All you have to do is subscribe. It's fast, painless, and best of all it doesn't cost you a dime!
CLICK HERE...

January 24, 2013

Hi Folks,

This is what I think is a thoroughly appropriate quote from head snow ranger Chris Joosen's Mount Washington Avalanche Advisory on Wednesday -

It's the kind of day where one minor issue can spiral into disaster, a.k.a.- "no mercy conditions".

In point of fact the past several days have been like that. Our wood stove has been cranking along full blast since Monday and there is still a little chill in the house, especially after midnight and at 5:30 in the morning. Going outside to walk the dog can be an exercise in stamina, for both dog and me. Driving the kiddo to school in your toasty warm car with no boots and a light jacket can turn into a tragedy if you have a problem. As Chris said, there's just no room for error in this kind weather folks. Just remember that 8 degrees can quickly turn to -10 with with wind-chill, yielding a case of frostbite in less that 10 minutes. If you are out hiking or climbing in this weather bringing a pair of mittens and some hand and foot warmers can make all the difference. There is a reason that the Wildcat Ski Area closed down for Wednesday and Thursday folks - they want to protect both their customers and their employees - and it's no joke.

Take care out there...


As many of you may have have heard, there was an incident on Central Gully in Huntington Ravine last Thursday (1/17) that involved a party of 12. Three climbers, part of the Ascents Of Honor group, were swept 800' down from very near the top of the climb, one of them sustaining significant injury. It was only through luck that a real tragedy did not occur and the other 9 weren't directly involved! Local climber and Conway Daily Sun reporter Erik Eisle has written an excellent article about the incident:

http://www.conwaydailysun.com/index.php/newsx/local-news/94842-avalanche-011913

There has been a lot of discussion in the local guiding and climbing community about the incident, some of which you can read on the NEClimbs Forum. An excellent analysis of the accident and conditions surrounding it is available on the US Forest Service web site here:

http://www.mountwashingtonavalanchecenter.org/search-rescue/2012-2013-summaries/01-17-2013-avalanche-accident-in-central-gully/

And for those into some in-depth research, here is the Advisory issued that morning:

http://www.mountwashingtonavalanchecenter.org/2013/01/17/avalanche-advisory-for-thursday-1-17-2013/

While it is always easy to second-guess someone else's decisions, there is usually something to be gained from analyzing an incident such as this. That's one reason I read the ever-popular Accidents In North American Mountaineering every year. I suggest that you read these reports and give it some consideration. If you spend a lot of time in and around the mountains, you may be in a similar situation someday.


March 2-3, 2013 - Whether you're a beginner or experienced climber, a courageous cancer survivor, a person whose life has been affected by cancer, or just someone looking for a weekend of fun – Climb4Life is for you!

Join us for the 2nd annual Climb4Life Boston! This event is part of a national series that raises money for ovarian cancer research and awareness initiatives. Whether you are a newcomer or an old pro, HERA brings together men, women and teens to climb for a cause. You are the heart of the event. We need your strength to help fight ovarian cancer and save the lives of women and girls!

Event link



It's been a wonderful ice season, but Spring is officially here folks. Thus the sun is strong so it's warm during the day, but it's cold at night. And of course that means that climbs in the full sun are crap, but anything in the shade can still be good and maybe even building a bit. Sure, Standard Route is still massive, but the ice isn't all that good IMO. I was up there today and thought the ice above the cave was punky! Climbs in the reflector oven that is the Amphitheater are a mess now and honestly in my mind it's not a smart place to be. We're entering a time when the best climbing will be up high in the Ravine. And of course the longer days make it a great time to be up there. From here on out I'm only going to be posting pictures of things I think are in climbable shape, and that's a dwindling supply.
Huntington Ravine
IN mostly
Repentance
OUT
Standard Route
climbable, but getting punky
Dracula
IN - bring your snorkle

Here are some other interesting pics:

MtWashington.jpg
SuperGoofer_Diagonal_Mordor.jpg
Unicorn.jpg
AngelCakes.jpg
HardRain.jpg
CauliflowerGully.jpg
LH_MonkeyWrench.jpg
Willard_UpperTier.jpg
ShoestringGully.jpg
CrawfordTrestleCut.jpg
Willard_UpperTier.jpg

Be sure to check the Ice Report Page for the full assortment.


The MW Valley Ice Fest 2013 is almost hear - it's this February 1-3. You can dead about the details here - http://icefest.blogspot.com/. Make your plans and get your hotel accommodations in place 'cause this is going to be a big one! The number of clinics, guest guides and fun things to do are huge and make it better than ever. PLUS the weather is cooperating and we've got beaucoups ice for you to play on!


If you enjoy getting the White Mountain Report and using NEClimbs.com, please take a minute to help support them. It's easy, just go ON LINE and make your donation via PayPal. You don't need a PayPal account, you can use almost any credit card. Just click the link below:

http://www.neclimbs.com/index.php?PageName=donation_fundraiser

Of course you can also contribute via check or money order to make your contribution. Just make it out to NEClimbs and send it here:

NEClimbs
92 Bow Lane
North Conway, NH 03860

Thank you once again for your support...


Up on one of the Mount Washington Valley's finest crags and want to know what that climb you're looking at is? Or maybe you're on your way up from Boston and want to check out the Ice Report for your upcoming weekend plans. Or more likely, you're at work just want to daydream about your next adventure. Well if you have a smart phone handy, you can get to NEClimbs from anywhere you have cell service. While it doesn't offer every single feature of the site and it's not an "app", in mobile form, it does do a whole lot and is very useful. Here is the live link to the mobile version of NEClimbs:

http://www.neclimbs.com/mobile

Check it out and if you have issues on your specific phone, please feel free to let me know.


Join us and LIKE us on Facebook. I'll try and post some interesting pix every Thursday and the latest Ice Report in the season, tho certainly not the whole Report. Here's where you can check it out:

http://www.facebook.com/NEClimbs/



Have fun and climb safe,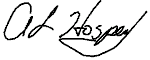 Al Hospers
The White Mountain Report
North Conway, New Hampshire
---
If it weren't for egos, some of the greatest accomplishements of climbing would never have happened.
Michael Kennedy