Like reading the White Mountain Report every week? Why not get it delivered to your e-mailbox every Thursday? All you have to do is subscribe. It's fast, painless, and best of all it doesn't cost you a dime!
CLICK HERE...

February 28, 2013

Hi Folks,

The phone rang at 5:30 Wednesday morning, announcing a snow day for the local school kids, the snow started falling at about 6AM and it never stopped all day. Then this morning the phone rang yet again at 5:30, announcing a 2 hour delay! Oh my… Can you spell loop, l-o-o-p, LOUPE? Well - however you wanna spell it, we're in it folks. Just read the Observatory weather report below and you'll see what I mean. The past couple of weeks we've gotten a lot of snow, and yesterday we got it again, in spades. And be that as it may, this is the gift that keeps on giving! From what all the prognosticators are saying, we're in a pattern that's going to dump moisture on us every day, right through the weekend. And it would be one thing is that was simply going to be snow, but it's likely to be some amount of rain as well! This is NOT what I was hoping for when I said I wanted this to be a good snow year.

Mount Washington Observatory MW Valley Weather:
An upper level low will slowly traverse the region over most of this forecast period making the daily forecast appear that it is stuck in a loop. The upper level low will spin in several weak surface lows that will bring periodic showers through the end of this week, through the weekend and right into next week. With temperatures getting into the 30s during the day, snow will be hard pressed to accumulate and may transition to rain showers for many during the afternoon hours. However, overnight precipitation will be falling as snow as temperatures fall back down. Upslope snow showers will also be adding to the snow packs on and around the mountains in the north in the coming days. It looks like things finally get kicked out to the east by Monday as high pressure finally returns from the west.

Friday: Cloudy w/ a chance of snow/rain showers.
Highs: upper 30s F
Lows: lower 20s F

Saturday: Cloudy w/ a chance of snow/rain showers.
Highs: upper 30s F
Lows: lower 20s F

Sunday: Mostly cloudy w/ a chance of snow/rain showers.
Highs: upper 30s F
Lows: lower 20s F

And just to put things in perspective folks, here's Concord's snowiest Februaries on record:

59.0" in 1893
49.8" 1969
41.6" 2013 - as of Tuesday night.

I'm not sure if they have broken that record yet, but they're gonna be close, and honestly we're not too far behind.. Fortunately, so far, we haven't had any power outages here in the Valley and that's a good thing. Still, the DOT and local plow folken are really straining to keep up. It's sure going to be entertaining to see what they have managed to do up in the Notch.

I know it's tempting right now, however for those of you who are thinking of venturing in to the higher elevations, or the backcountry, I urge you to spend a few minutes checking the latest avalanche advisory.

http://www.mountwashingtonavalanchecenter.org/


It has been a busy week, so I'm so totally happy to live right here where I can go climbing without really going anywhere. Laps at the North End keep me sharp, so to speak, and the occasional time fiddling around on something else that's a bit entertaining is fun too. Tuesday I did my lunchtime laps on Thresher and the North End pillars and then threw a rope on the little pillar/curtain that's on the face just left of Thresher. I've actually led it several years ago, but it really isn't in that good a shape right now. However as a T/R problem, it's good fun. The ice is kind of milky and starting to desiccate, but it's not brittle, so it's all good. I have a Petzl Shunt that I use for stuff like this. Nothing's perfect, but it works about as good as you could want for the solo T/R thing. You just have to slide it up as you go. It works best if you either tie the bottom end of the rope off to something, or hand a pack on it for tension. The cool thing about this climb is that it's really steep and there are some very neat flakes to layback on. It's a good practice, and between the other laps and a couple of passes on this, I got a bit of a pump going. Amazing what you can do in 90 minutes. [grin]
West Side Road, coming from town by the strawberry fields just before where you turn into Cathedral Ledge, has some of the worst frost heaves I've seen in a while. The side going into town is especially bad. Be forewarned!!!!



Ben Maxwell was in Tucks on Sunday and said there were a couple of reasonable lines.. I got an email from fellow guide Matt Shove who was up in Huntington Saturday. He climbed rock and said that in his opinion the ice on the mountain "has been set back to Zero!" and not 5 minutes later I saw a post her on FB by Ben Maxwell and Joe Cormier saying that they climbed 3 pitches of ice in Tucks Saturday. Needless to say that was ribbons of ice, in-between dirt and grass, but apparently it WAS ice! And then Paul McCoy posted 2 pix of what looked surprisingly like ice somewhere on the mountain. So, I have to assume that while there IS ice to be climbed, it's still fairly minimal. So there you have it...
Huntington Ravine
OUT since the warmup
Repentance
OUT
Standard Route
OUT
Dracula
OUT

Here are some other interesting pics:

MtWashington_1.jpg
MtWashington_2.jpg
AngelCakes.jpg
Deidre.jpg
LH_MonkeyWrench.jpg
Penguin_side.jpg
SilverCascade_LyndonState.jpg
SnotRocket.jpg
StandardRoute_cave.jpg
TAG
StandardRoute_snow.jpg
Willard_UpperTier.jpg
Willies_snow.jpg



If you enjoy getting the White Mountain Report and using NEClimbs.com, please take a minute to help support them. It's easy, just go ON LINE and make your donation via PayPal. You don't need a PayPal account, you can use almost any credit card. Just click the link below:

http://www.neclimbs.com/index.php?PageName=donation_fundraiser

Of course you can also contribute via check or money order to make your contribution. Just make it out to NEClimbs and send it here:

NEClimbs
92 Bow Lane
North Conway, NH 03860

Thank you once again for your support...


Up on one of the Mount Washington Valley's finest crags and want to know what that climb you're looking at is? Or maybe you're on your way up from Boston and want to check out the Ice Report for your upcoming weekend plans. Or more likely, you're at work just want to daydream about your next adventure. Well if you have a smart phone handy, you can get to NEClimbs from anywhere you have cell service. While it doesn't offer every single feature of the site and it's not an "app", in mobile form, it does do a whole lot and is very useful. Here is the live link to the mobile version of NEClimbs:

http://www.neclimbs.com/mobile

Check it out and if you have issues on your specific phone, please feel free to let me know.


Join us and LIKE us on Facebook. I'll try and post some interesting pix every Thursday and the latest Ice Report in the season, tho certainly not the whole Report. Here's where you can check it out:

http://www.facebook.com/NEClimbs/



Have fun and climb safe,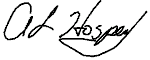 Al Hospers
The White Mountain Report
North Conway, New Hampshire
---
Ice climbing is similarly pure. I hike to the base of a waterfall. It is in or out of condition. I am in or out condition. I choose whether I can deal with the riddle that nature presents or not. There's no way to frig it.
Johnny Blitz