Like reading the White Mountain Report every week? Why not get it delivered to your e-mailbox every Thursday? All you have to do is subscribe. It's fast, painless, and best of all it doesn't cost you a dime!
CLICK HERE...

March 7, 2013

Hi Folks,

Usually I can rightly talk about the snow that we're getting, or going to get. Fortunately or unfortunately, depending on your point of view, at this moment it actually looks like it's all about what everyone else is going to get. Altho all the skiers would prefer to find that glass half full, as someone who has a snowblower in the repair shop, I'm kind of happy that it looks as if it's going to be less than half empty! I do like winter, but I'm getting a bit tired of blowing snow and frankly I'm starting to long for some warm rock. I know that goes against the grain trend right now, but that's just how I'm starting to feel.

By this time last the ice season in the lower elevations was close to done-for. I did my 3-sport day (XC ski, ice climb and ride the bike) on March 8th and by March 15th pretty much all the ice in the Notches was gone or basically unclimbable. Even the ice in the ravines had taken a solid hit. We're in a lot "better" shape this year so far, and things should hold out at least another couple of weeks unless we get a rain event or a bunch of consecutive sunny and warm days. And even that wouldn't matter all that much if it was cold at night, but that's been a bit of a crap shoot the past week or so. We had a run of days in the mid to upper 30's where it didn't get below freezing at night, even at the top of Crawford Notch, and that's the kind of thing that puts the stake through the heart of an ice season. The past couple of days it's been in the upper 20's at night and cloudy during the day, and that preserves the situation.

The ice is still generally pretty good in places where it's not in direct sunlight all day. Otherwise the top several inches is starting to turn that milky white color and get aerated, and that's not conducive for reliable ice climbing. I went over to the Drip In The Woods on Tuesday and although it was kind of punky, I was able to throw a rope up on it and use my Shunt to get in a few laps. That was good practice, and especially nice since it's really close to my house. usually it's in better shape, but it gets a lot of sun so I guess it is what it is...

This morning I was able to convince Brad White, owner of IMCS, to get out and do Hobbit with me. We drove up through the Notch and took the Report pictures and then popped up the hill to the Frankenstein parking lot. The first car we saw, right at the the top of the road, right next to the RR tracks, was George Hurley's Toyota in his "reserved" parking space! He was getting out with 2 young friends in tow.

GeorgeHurley.jpg

As you probably remember, the 78 year old George had both knees replaced a while back. well this has given him a new lease on his climbing life and he's going at it great guns. I went out with him the first time he climbed ice this year and he led Elephant Head right off the bat. Since then he has led all of the 4's at Frankenstein including Hobbit, Chia Direct, Dracula, Pegasus, etc. They were headed over to do Smear. Brad and I hustled down the tracks and up to Hobbit. There were a couple of guys (Dustin and Doug) finishing up the Pegasus Rock Finish and they rapped down the gully as we geared up. We chatted a bit and it turns out that they live down near the Gunks and know George's friend Pauline who George and I saw last fall when we were down there. It's a small, climbing, world...

I puttered up the lower gully and it was in good shape, mostly packed snow. I ran in a screw where it got steep for about 8' and then cruised up to the base of the pillar. Years ago I used to climb to the Rock Finish belay to break it up into 2 pitches, but lately I've done it in one push. With all that rope out, the stretch gives you a lot less shock loading on the gear if you were to fall. Not that I'm going to fall, mind you! The ice was really solid, tho all hollowed out, as it usually is. And of course there were tons of old ice screw holes everywhere you would want to put one of your own in. I have to admit that I didn't put in a single of my own screws in the steep part of the climb. I just found holes that were filling back in and ran in my own screws. I read an article in the AMGA magazine a year or so ago stating that this was acceptable as long as the screw doesn't rattle around. Of course that made me use 7 screws in the relatively short climb. I pitta say, tho George had told me that he thought it was "easy, like just walking up a ladder" I thought that it was pretty hard, certainly all of it's 4/4+ grade. As always you need to look over on the left wall for crampon placements on the rock, using any and all available places to stem. The crux move to me was the very last one. The ice was umbrella-like at the very top, before you get to the last easy snow slope, with about a 2' cut back. You have to use a small rock indentation on the right edge of the umbrella as a foot hold to stand up and get into the upper gully. It was committing and very cool. Hobbit is a neat climb. I don't find it particularly strenuous, but it is very technical and committing. I always love doing it every year.

hitchcock.jpg
Hobbit_Brad_02.jpg
Hobbit_Brad_04.jpg
Hobbit_Brad_15.jpg
Hobbit_Brad_19.jpg
Hobbit_Brad_27.jpg
Hobbit_Brad_29.jpg


West Side Road, coming from town by the strawberry fields just before where you turn into Cathedral Ledge, has some of the worst frost heaves I've seen in a while AND IT'S GETTING WORSE! The side going into town is especially bad. Be forewarned!!!!



It's been a wonderful ice season, but Spring is officially here folks. Thus the sun is strong so it's warm during the day, but it's cold at night. And of course that means that climbs in the full sun are crap, but anything in the shade can still be good and maybe even building a bit. Sure, Standard Route is still massive, but the ice isn't all that good IMO. I was up there today and thought the ice above the cave was punky! Climbs in the reflector oven that is the Amphitheater are a mess now and honestly in my mind it's not a smart place to be. We're entering a time when the best climbing will be up high in the Ravine. And of course the longer days make it a great time to be up there. From here on out I'm only going to be posting pictures of things I think are in climbable shape, and that's a dwindling supply.
Huntington Ravine
IN mostly
Repentance
OUT
Standard Route
climbable, but getting punky
Dracula
IN - bring your snorkle

Here are some other interesting pics:

cinema.jpg
CauliflowerGully.jpg
ChiaDirect.jpg
DripInTheWoods.jpg
LH_MonkeyWrench.jpg
numberedGullies.jpg
Willard_UpperTier.jpg


If you enjoy getting the White Mountain Report and using NEClimbs.com, please take a minute to help support them. It's easy, just go ON LINE and make your donation via PayPal. You don't need a PayPal account, you can use almost any credit card. Just click the link below:

http://www.neclimbs.com/index.php?PageName=donation_fundraiser

Of course you can also contribute via check or money order to make your contribution. Just make it out to NEClimbs and send it here:

NEClimbs
92 Bow Lane
North Conway, NH 03860

Thank you once again for your support...


Up on one of the Mount Washington Valley's finest crags and want to know what that climb you're looking at is? Or maybe you're on your way up from Boston and want to check out the Ice Report for your upcoming weekend plans. Or more likely, you're at work just want to daydream about your next adventure. Well if you have a smart phone handy, you can get to NEClimbs from anywhere you have cell service. While it doesn't offer every single feature of the site and it's not an "app", in mobile form, it does do a whole lot and is very useful. Here is the live link to the mobile version of NEClimbs:

http://www.neclimbs.com/mobile

Check it out and if you have issues on your specific phone, please feel free to let me know.


Join us and LIKE us on Facebook. I'll try and post some interesting pix every Thursday and the latest Ice Report in the season, tho certainly not the whole Report. Here's where you can check it out:

http://www.facebook.com/NEClimbs/



Have fun and climb safe,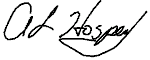 Al Hospers
The White Mountain Report
North Conway, New Hampshire
---
Now days the amount of ice doesn't matter. Just go do it!
Doug Madara