Like reading the White Mountain Report every week? Why not get it delivered to your e-mailbox every Thursday? All you have to do is subscribe. It's fast, painless, and best of all it doesn't cost you a dime!
CLICK HERE...

March 21, 2013

Hi Folks,

So here we are, March 21st, the first day of Spring, as it were, and it's still full-on winter here in the North Country! And I don't mean a little pansy-ass winter, I mean Old Man himself. A snow squall that blew through art night that was almost whiteout, 17 degrees at 5 this morning with off and on snow flurries, turning into a bright sunny bluebird day with that high pitched squeak underfoot as you walk the dog. That's right, it's the whole enchilada, including a great big dose of ice that's still hanging around for the taking. You just gotta ask yourself, "What did we do to deserve this?"

For those who downhill and backcountry ski, this is hog heaven. For those who hike into ice climbs, ride the bike on snowmobile trails and have to shovel driveways, not so much. [wry grin] Still, this has done a real number on extending our ice season. What was in crash and burn mode, is now in rapid building mode. The difference in just a week has been dramatic. I would say that we've early got another 2 weeks at this rate. I know someone who put away their snowblower right after the last warmup. Obviously they haven't lived in New Hampshire very long!

I've been over the top busy mixing some tracks for a CD this week, plus dealing with all the snow so I haven't been out climbing at all. However I did get out on Sunday with George Hurley. He called me on Saturday afternoon and said he wanted to go climb the right side of Dracula. He'd done the left side a week or two before, and wanted to knock off the right before it went away. I didn't have any plans, other than a late afternoon rehearsal, so I said sure.

We met at 11, hoping to catch the window where folks are starting to leave to go home to Massachusetts, or the like. George likes to park at the pull off by the stream directly across from Dracula and walk up the hill. Tho his bionic knees are working great these days, he's never wanted to walk all the way down the tracks to Dracula and I kind of agree with him. We parked and walked over the bridge to the other side of the stream and headed up the hill. There was a bit of a trail packed out and it was pretty easy going. We decided to put on our crampons on the tracks before we hiked up to the climb and I'm glad we did. The hike up was really packed out and there were numerous icy patches all the way up.

When we got to the base of the climb there were parties on each side of the route so we had to wait a bit. While we waited numerous parties walked by looking at the route and fortunately going on to do other things. So much for getting into the second wave of climbers. Apparently it was a very busy day at Frankenstein.

While the conditions seemed fairly moderate when we got there, by the time we were able to climb it was full-on. It had to be around 20 degrees with a stiff wind that even made it into the woods and I was happy to borrow George's down belay vest while I was standing around. Once we got our turn, George headed right up. He always likes caves and the first thing he did right at the base of the climb was to put in a screw behind a curtain. He then proceeded to just motor up the climb. He had brought a lean 7 screws, and placed them all. Once again at about mid-height, just before what we decided was the crux, he put in another screw in a little cave. Both of these hidden placements turned out to be in hard, bomber ice so he really made a good call. George always climbs with such an economy of effort and he didn't knock any ice off until he got to the crusty bulge at the top. As usual he anchored to the tree and lowered back out to where he could see me climbing - always a good idea for a leader.

I followed, admiring his efforts. The ice was huge and fat with lots of hooks, but not at all plastic. On top of that the wind was bouncing off the wall and being redirected straight up the climb so that every time I looked down at my feet I would get a face full of blowing snow. I rarely get cold, but I must admit that my hands did get cold this time. Surprisingly George climbed with only a thin fleece liner glove. I had done the same a couple of weeks ago when I led Hobbit, but it was 10 degrees warmer that day.

While I was climbing my friend Jeff asked if I would mind if he climbed up below me since I wasn't dropping off any ice. This is something that I almost never do and I told him that if he wanted to do it I would accept no responsibility if I knocked something off and I really wasn't going to TRY not to. Fortunately it worked out that I didn't knock anything off other than a very little snow from the crust on the top as I pulled over the final bulge.

We'd planned on me leading the left side but there was a party on it as we rapped off, so we just headed on home. All in all a great climb led by George and a fun, tho quite chilly, day.

George_Dracula.jpg <


As you may have heard, there was a serious accident on Standard Route at Frankenstein on on a very busy Saturday. According to reports Scoville, of New Boston NH fell from just below the cave in the middle of the route. He tumbled all the way down, landing at the RR tracks, a distance of close to 200'. Numerous climbers on the route and in the area immediately responded with assistance, providing first aid and littering him to an ambulance in the parking lot. IME guide Zebulon Jakob, who was on the climb and saw the incident take place, took charge of the evacuation.Several climbers have stated that Scoville asked if he could climb with them or of they would belay or "guide" him. When he couldn't find a partner, he apparently decided to solo the route. Scoville was airlifted to Dartmouth Hitchcock where as of Monday he was listed in Fair condition. The hope is that he will make a full recovery.


Saturday, March 23, 7:00 PM
International Mountain Equipment
North Conway, NH
"Dirtbag Dinner" -- Pizza & Beer
$10 at the door / $5 for AAC members, includes food & drink

The New England Section of the AAC and International Mountain Equipment present a "Dirtbag Dinner" with climbing legend Fred Beckey. Join us for pizza and pints during a slide show by Fred Beckey. Fred's presentation will feature slides and stories from his most recent book: Fred Beckey's 100 Favorite Climbs.


A number of folks have emailed me or PM'ed me on the web site about climbing rock here in the Valley right now. IMNSHO the only "safe" place to climb rock here right now is at Humphrey's Ledge and MAYBE the South Buttress of Whitehorse, left of the start of Hotter Than Hell. Everywhere else has ice and snow up above it , some visible and some not so much, and it IS going to fall down over the coming weeks. We need a week of warm sunny days and some significant warm rain before it will clear out. There are always folks who want to run down to the North End of Cathedral and jump on the cracks in the early season. Just check out this picture of Unicorn, which is directly above the North End cracks, to see what's up there!

TAG
http://www.neclimbs.com/wmr_pix/20130321/Unicorn.jpg

Here are some other interesting pics:

AngelCakes.jpg
HardRain.jpg
LeftOfLowerHitchcock.jpg
LeftWebsterSlabs.jpg
LH_MonkeyWrench.jpg
MtWillard_UpperTier.jpg
Pilgrimage_buttress.jpg
ReadBetweenTheLines.jpg
Repentance_Remission.jpg
Shoestring.jpg
Unicorn.jpg
Whitehorse_Cathedral.jpg


West Side Road, coming from town by the strawberry fields just before where you turn into Cathedral Ledge, has some of the worst frost heaves I've seen in a while AND IT'S GETTING WORSE! The side going into town is especially bad. Be forewarned!!!!


If you enjoy getting the White Mountain Report and using NEClimbs.com, please take a minute to help support them. It's easy, just go ON LINE and make your donation via PayPal. You don't need a PayPal account, you can use almost any credit card. Just click the link below:

http://www.neclimbs.com/index.php?PageName=donation_fundraiser

Of course you can also contribute via check or money order to make your contribution. Just make it out to NEClimbs and send it here:

NEClimbs
92 Bow Lane
North Conway, NH 03860

Thank you once again for your support...


Up on one of the Mount Washington Valley's finest crags and want to know what that climb you're looking at is? Or maybe you're on your way up from Boston and want to check out the Ice Report for your upcoming weekend plans. Or more likely, you're at work just want to daydream about your next adventure. Well if you have a smart phone handy, you can get to NEClimbs from anywhere you have cell service. While it doesn't offer every single feature of the site and it's not an "app", in mobile form, it does do a whole lot and is very useful. Here is the live link to the mobile version of NEClimbs:

http://www.neclimbs.com/mobile

Check it out and if you have issues on your specific phone, please feel free to let me know.


Join us and LIKE us on Facebook. I'll try and post some interesting pix every Thursday and the latest Ice Report in the season, tho certainly not the whole Report. Here's where you can check it out:

http://www.facebook.com/NEClimbs/



Have fun and climb safe,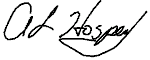 Al Hospers
The White Mountain Report
North Conway, New Hampshire
---
The wall was the ambition. The style bacame the obsession.
Alex MacIntyre