Like reading the White Mountain Report every week? Why not get it delivered to your e-mailbox every Thursday? All you have to do is subscribe. It's fast, painless, and best of all it doesn't cost you a dime!
CLICK HERE...

March 28, 2013

Hi Folks,

After several years where ice season has come to an abrupt and early end, I'm been amazed at just how long this one has been going on. Sure we are having some warm days, Wednesday it was 47 at noon, but the ice in many places has hung in darn well. I just gotta say that everyone who has anything to do with winter climbing, or winter outdoor sports has been happy about that. Of course now that winter's really starting to wind down, case in point - the spring birds are chirping out in the back yard, everyone is scrambling to grab the last vestiges of ice and snow wherever we can.

I have been keeping my eye on Black Pudding Gully all winter. BP is one of my favorite hard climbs, but it has been fairly inconsistent over the past couple of years. I don't think it came in last year, and until last Thursday it hadn't touched down at all! I never saw any tracks going up in there and from what I understand only one person had done it, using the mixed start. With that rock being so crappy, that was never something that I personally wanted to go do, so I was happy to see it fully connected at last.

So Thursday, fresh on my way back from taking your Report pictures, I ring up George Hurley. I figured that if anyone, George would absolutely be up for it. Unfortunately he felt a cold was coming on and declined. [sigh] Next I called Brad, figuring that at least he could get away from the IME office for a few hours, but he had to guide on Friday but might be able to get out on Sunday. Craig T had to work on Saturday and Sunday, so he was off the list. [double sigh] Sunday wouldn't work for me anyway 'cause I had a band gig, so Brad and I made tentative plans for Monday. I was just hoping that it would hang in over those days. Brad and I talked on Sunday, but he had to work Monday so we pushed things back 'till Tuesday. [sheesh] With warmish temps predicted, I was concerned that it might not hold up. I'd had that happen to me with my friend Steve a few years ago. It looked good one day, and 2 days later was pouring water and unclimbable!

I had work to do on Saturday, but took a break in the early afternoon and went over to the North End to take a run up Thresher to clear my head. I do this often in the winter, in the summer I go for a bike ride. So I get there and see a rope coming, a guy belaying and another one standing around and I think, shoot - they're TR'ing MY climb. I figure at least they aren't going up the little gully, so I should be able to go up that and work around them. So I sit down to put on my crampons and I chat with one of them a bit. It turns out that they're from Amherst, MA and they're here for the weekend. I mention that they should check on NEClimbs before they come over to see what the conditions are when one of them asks if I'm Al Hospers. I say yes and he says something about how he knows who I am and that we are "related". Now I know just about every Hospers in New England so I'm pretty skeptical, but he says that his brother is married to my daughter Lauren! It's amazing and one more indication that it's a really really small world.

So what does this have to do with Black Pudding Gully you ask? Well it turns out that they had hiked up to BP that very morning to check it out. They had decided hat it wasn't four them, but they had taken some pictures with an iPhone, which the proceeded to show me. I was surprised that they had decided not to do it because it looked fantastic to me. Needless to say this made me even more determined to try and get on it this season. I went home and called George again, but he was not feeling any better, so I was going to have to wait 'till Tuesday with Brad and hope it would still be OK.

Tuesday morning, Brad shows up to the house at 10 and we head over to have a look. It was already almost 40 degrees in the sun, but I knew that like Dracula, BP lives in its own tidy little refrigerator. It really doesn't get any sun, but one thing to worry about is Tripecicle, the the ice way up higher on the right wall. It gets pretty much full sun starting around 10AM and I've seen it come crashing down. This late in the season the road shoulders are fairly clear so we parked right in front of the climb and headed up the hill.

As always we gear up on the left under the Pig Pen wall. There are a bunch of hard sporty routes on that overhanging wall and it's protected from anything coming down from Tripecicle. You have to climb about 60' of very low angle ice up to a belay from trees on the right, or a bush on the left. This time we opted for the bush since there was still ice in the sun up on the right. Not a bad move either since just as we got to the belay some ice came off up above! It looked to both of us that the climb was in pretty good shape. There was some water coming down on the left and the ice was a bit candled, but it certainly was big enough. In fact the base of the pillar was a lot bigger than I'd seen it the last few times I'd climbed it. Cool...

We flaked out my doubles and I grabbed Brad's ice screws and draws. I like using Brads ice pro 'cause it's always new and sharp, while mine is dull and ancient. [wry grin] I start up, climbing up under the pillar, slinging a small tree on the left for my first piece of protection. When I got to the actual base of the business I ran in a 23 cm screw on the left so I would feel comfortable standing up next to the pillar. The left side definitely looked a bit funky and I thought I would have difficulty getting in reasonable screws, so I traversed around to the right where the ice looked smoother and there was no dripping water. It actually looked pretty good so I ran in another OK screw up kind of high, took a deep breath and pulled up. The sound of my tools in the pillar was surprisingly good and Brad commented how it was a nice THUNK. I made several more moves and paused to run in another 23. I had Brad "take" and I tensioned on the screw a bit so I could survey the state of the ice. I figured I could back down from here, if I didn't like what I saw, but it actually looked even better than I had initially thought so I on I went. Although the climb is probably only about 40' high, it's dead-on vertical with no place to rest. The sticks were good, but it certainly wasn't anything approaching "hero ice". Since no screw was what I would call bomber, and since I could, I ran one in about every 6 feet. I was happy to get of my calves top, that was steep. WHEW, tho shorter it's definitely harder than Dracula, even harder than Hobbit, which was short and technical with plenty of places to pause and recoup. I scooted up the gully another 20+ feet where I slung a bush on the left. After all, a slip here would probably take me to the ground with the rope stretch!

The upper pitches looked great, but we were only doing the hard pitch so I went left to where there are a bunch of large roots you use to move up and left to a belay/rappel tree. Usually there is snow and frozen rock to use to get up to the tree, but this time there was none of that and the rock was decidedly unfrozen! I slung a big root, traversed up and left over toward the tree when a foot placement blew out a large hunk of rock and dirt that rolled down the gully and over the edge. I hollered ROCK and fortunately it stuck in the snow not quite getting to Brad! I got to the tree, set up the anchor and got ready to bring him up.

As always Brad made generally short time of it, commenting that yes, it actually was quite steep. I had him come up near the belay, but decided it would be a lot easier, and probably safer, if I lowered him rather than having him deal with the rotten rock that I'd just done. Once he was down I untied, put the tope around the tree, retied and rapped down. We were both psyched that we'd managed to grab this plum at the very end of the season, especially after it not being in for the whole season. WIth ice sometimes you just have to be able to grab things when you can. For those who are interested, I'm not sure how much longer it will be around. It may make it through the weekend, but you never know.

Here's some pix from the morning's fun:

BP_anchor.jpg
BP_climb_0.jpg
BP_climb_2.jpg
BP_climb_5.jpg
BP_climb_8.jpg
BP_upper.jpg
BP_belay.jpg



I'll keep posting this until we get a couple of warm rains to wash away the hanging ice that's still lout there. A number of folks have emailed me or PM'ed me on the web site about climbing rock here in the Valley right now. IMNSHO the only "safe" place to climb rock here right now is at Humphrey's Ledge and MAYBE the South Buttress of Whitehorse, left of the start of Hotter Than Hell. Everywhere else has ice and snow up above it , some visible and some not so much, and it IS going to fall down over the coming weeks. We need a week of warm sunny days and some significant warm rain before it will clear out. There are always folks who want to run down to the North End of Cathedral or Echo Roof on Whitehorse and jump on the rock in the early season. Just check out this picture of the area above Echo Roof and Short Order to see what's hanging around up there!

Whitehorse_AboveMistakenIdentity.jpg



The weather event we had over the past 2 days really didn't seem to significantly impact the climbs, other than the fact that it wasn't cold at all for about 36 hours. That said, it was chilly Wednesday night and it's really going to be cold for the weekend. My guess is that things will be quite good, but likely very hard and somewhat brittle. In addition there is a LOT of very heavy snow out there folks. Climbs like Cinema, Shoestring and really anything where there is a snow-loading aspect should be avoided at least for several days. And since it's going to be in single digits at least overnight the next few days, protect early and often.
Huntington Ravine
avalanche danger
Repentance
nobody's doing it!
Standard Route
good
Dracula
good

Here are some other interesting pics:

LucySugarShack.jpg
standardRoute.jpg
pegasus.jpg
dracula.jpg


If you enjoy getting the White Mountain Report and using NEClimbs.com, please take a minute to help support them. It's easy, just go ON LINE and make your donation via PayPal. You don't need a PayPal account, you can use almost any credit card. Just click the link below:

http://www.neclimbs.com/index.php?PageName=donation_fundraiser

Of course you can also contribute via check or money order to make your contribution. Just make it out to NEClimbs and send it here:

NEClimbs
92 Bow Lane
North Conway, NH 03860

Thank you once again for your support...


Up on one of the Mount Washington Valley's finest crags and want to know what that climb you're looking at is? Or maybe you're on your way up from Boston and want to check out the Ice Report for your upcoming weekend plans. Or more likely, you're at work just want to daydream about your next adventure. Well if you have a smart phone handy, you can get to NEClimbs from anywhere you have cell service. While it doesn't offer every single feature of the site and it's not an "app", in mobile form, it does do a whole lot and is very useful. Here is the live link to the mobile version of NEClimbs:

http://www.neclimbs.com/mobile

Check it out and if you have issues on your specific phone, please feel free to let me know.


Join us and LIKE us on Facebook. I'll try and post some interesting pix every Thursday and the latest Ice Report in the season, tho certainly not the whole Report. Here's where you can check it out:

http://www.facebook.com/NEClimbs/



Have fun and climb safe,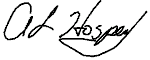 Al Hospers
The White Mountain Report
North Conway, New Hampshire
---
The hype pretended that M7, or 8, or 12 for that matter, had never before been climbed un thil the current practitioners rap bolted some overhanging choss heap, rehersed it, climbed it, did photo shoots on it, and treated it as commerce.
Mark Twight