Like reading the White Mountain Report every week? Why not get it delivered to your e-mailbox every Thursday? All you have to do is subscribe. It's fast, painless, and best of all it doesn't cost you a dime!
CLICK HERE...

May 9, 2013

Hi Folks,

While it's nice to come home again, it's just as nice to get away for a while. While I don't travel all that often, when I do get away I try to make sure it's to some place I really like a lot. And the Gunks is one of those places. I don't think I'd want to live down there (taxes, crowds, did I mention taxes?) but it sure is a great place to spend a few days. I mean where else can you go and climb 5.6's that require real physical strength to pull over roofs? Now how cool is that?

The past several years I've been going down to the Gunks once a season. It's just been something fun to do with friends to get me away from climbing in the same area all the time. I mean, North Conway and vicinity has some of the best climbing anywhere, but after living here for 17 years, even it gets a little "same old, same old". If you know what I mean. When I lived in Boston I used to go to the Gunks fairly regularly. Not enough that it got boring, but enough that I'd done a whole lot of the 3 & 4 star moderate classics. Then my wife and I moved up here and it seemed as if I'd never run out of great climbs, and I haven't really, especially since I've gotten into putting up new climbs over the past few years. Still, there is something about visiting a place like the Gunks, where there is such a high concentration of great routes in a small area.

Once again I went down there with George Hurley. We've been down twice before, and it's always been a very enjoyable experience. If you haven't met George, besides being a very experienced guide and great climber, he is a highly intelligent and witty man; which makes him a very enjoyable companion. He has a collection of great stories about all of the things he has done and experienced over his 78 years. Plus, no matter where he goes, he seems to know everyone. On the two previous trips he had been nursing his ailing knees, but this time he was resplendent in his two new bionic knees, allowing him to get around like a much younger man. It was great to see him be able to hike and climb all day with minimal discomfort.

I picked him up in Tamworth at 10 am on Sunday morning and we drove my wife's Prius as we had last fall. That little car really cruises and it's so nice to be able to make a trip like this and not worry too much about the cost of gas. In just a little over 6 hours we were there, in time to get in a short climb to get used to the rock again. If you haven't been to the Gunks, that's actually not a trivial ting. Not only are the grades a bit on the sandbag side, but after many of these routes being climbed for 50+ years they are slippery as snot in places.

For a first climb we decided to jump on Katzenjammer, a 2 start 5.7 that's one of the first routes you get to before the Uberfall area. I'd done it many years ago, and top roped it 3 years ago when I was there with a bunch of folks. It's not a great climb, but the moves are pretty interesting and it's pretty much like many Gunks climbs: polished, a bit run-out and fun. The regular start is thinner that I liked, so I did the Brat start, climbed up a bit to get in some reasonable gear, traversed left and gunned for the top. I felt a bit wiggy in places, but I managed it OK so it was a good start to the vacation. I had George lower me and he took a run. He was wearing an old pinstripe shirt and black pants and several people walking by commented on how "stylish' he looked. One even asked if we were getting in a climb "after work". LOL

Monday morning we hooked up with Pauline, an old friend of George's. She had gone to the Dolomites with George many years ago, lives very near the Gunks and climbs there many times a week. We decided to warm up on Jackie, at 5.5 a 4-star true Gunks classic. George had the first lead and basically floated it. We each took a run and then I decided to lead Classic, another 4-star climb but this time 5.7. I hate to admit it, but could not trust making the polished move on that single old pin so I pulled through. [sigh] That wasn't really the crux, but the rest of the climb was really cool. Needless to say Pauline flew up it as did George. Next on the list was Miss Bailey. george and I had done the chimney first pitch last year, but not the other 2 so this time we had to complete it. Once again George took the chimney pitch. He tunneled his way in there and slithered his way to the top in good style. I've seen him do this before and he seems so comfortable in places that I really don't like at all. Pauline followed him and made it look pretty easy. I was next and managed it, with a fair amount of grunting and groaning. Both of them are probably 8" shorter than I am. I simply can't scrunch my legs in there in classic chimney style, so I had to pretty much face climb it. I managed, but it wasn't pretty.

When I got to the anchor they had decided that the next pitch was to be mine. [go figure] This was more face climbing, but still kind of in the chimney for a while. The first moves were a bit airy, but the rest was actually quite nice. Pauline was next, followed by George. Pauline did it more of a traditional chimney for the first 25', very interesting. The last pitch was again on George. It started up a crack, then went around an overhand and up through a small roof. He dispatched it in good style and she, then I followed. George and I were surprised at how nice the 2nd and 3rd pitches were, compared to the 1st. We rapped back down in a single rap and there was Pauline's friend Sandy, with snacks and drink. What a wonderful surprise. We all sat around enjoying a wonderful afternoon after a great day of climbing. It was so nice that we all went back to where George and I were staying and he and I made dinner and opened a bottle of nice wine. How very civilized it was! I'm sure it was quite similar back in the days of Hans and Fritz. [grin]

Tuesday dawned yet another absolutely gorgeous day. We wandered down the carriage road with the intent of starting with Middle Earth. However as we went by Madame G we saw no one was there, so we decided to jump on it. Last fall we did it, but George led the first pitch and I the second. This time we switched. I led up to the tree and George took the money pitch. Needless to say he did it in great style. IMNSHO there is hardly a more aesthetic climb at the Gunks. Every time I do it, as I pull around the corner I marvel at the view of Skytop, the fields below and the topout just above. This time was no different. It was perfect! And of course what can you say about a 30 meter free hanging rappel? There are rapp chains now, but I vividly remember doing it from the infamous Madame G tree on a full moon evening with my then-fiancee, now wife. What wonderful memories...

After a nice lunch, we wandered along the cliff trail to Middle Earth. Unfortunately there was a party of young people who had it set up as a TR and they were just getting started. We kept going down to way until we came to the Arrow Wall. I'd done Limelight years ago and it seemed to be a good choice again. Altho it is a bit runout in places, as so many Gunks climbs are, the moves are great. I finished it up, brought George up and we rapped off the Arrow rings. I have to admit it was very nice using a 70 meter rope as we were able to go all the way to the ground, instead of only going to the top of the big block.

As I rapped I had a look at Quiver, the route that goes straight up the right side of the face to the belay. I though it looked quite good and decided I would TR it and them maybe lead it. George was tired and didn't want to climb any more, but he was happy to belay so I climbed the entire line. I got it cleanly, but felt it was pretty runout in places and decided against it, I was done too. Altho we only climbed a couple of routes on Tuesday, we'd had a great day. Time for another nice dinner and some good wine and a sound night's sleep.

So the original plan was to climb on Wednesday and come home Thursday afternoon, but unfortunately the weather turned Thursday morning so about 10am we decided to bail. After a short stop at Rock and Snow to check out the new BD X series cam's, which looked great, and a cappuccino from Starbucks we headed home. Even tho we lost a day of climbing, we still had a great time and we're already planning another fall excursion. Here's a few pictures of what we did. There will be more posted on NEClimbs and the Facebook page when Pauline sends them along.

Katzenjammer.jpg
Jackie.jpg
MissBailey.jpg
MadameG_1.jpg
MadameG_2.jpg
MadameG_3.jpg
MadameG_4.jpg
MadameG_5.jpg


The bugs held off for quite a while, but that's changing rapidly. I'e been away for a couple of days and I can really tell the difference in that short time. When I dropped my friend George off in Tamworth on Wednesday evening there were swarms of blackflies around us as we unloaded his gear, and the same thing happened to me as I was unloading my stuff at dusk here in North Conway. Couple that with the tick explosion and it looks to be a pretty bad bug season. I'd suggest making sure you're got the DEET handy if you're heading out in the woods.

And don't forget to do the tick-check!!!


If you enjoy getting the White Mountain Report and using NEClimbs.com, please take a minute to help support them. It's easy, just go ON LINE and make your donation via PayPal. You don't need a PayPal account, you can use almost any credit card. Just click the link below:

http://www.neclimbs.com/index.php?PageName=donation_fundraiser

Of course you can also contribute via check or money order to make your contribution. Just make it out to NEClimbs and send it here:

NEClimbs
92 Bow Lane
North Conway, NH 03860

Thank you once again for your support...


Up on one of the Mount Washington Valley's finest crags and want to know what that climb you're looking at is? Or maybe you're on your way up from Boston and want to check out the Ice Report for your upcoming weekend plans. Or more likely, you're at work just want to daydream about your next adventure. Well if you have a smart phone handy, you can get to NEClimbs from anywhere you have cell service. While it doesn't offer every single feature of the site and it's not an "app", in mobile form, it does do a whole lot and is very useful. Here is the live link to the mobile version of NEClimbs:

http://www.neclimbs.com/mobile

Check it out and if you have issues on your specific phone, please feel free to let me know.


Join us and LIKE us on Facebook. I'll try and post some interesting pix every Thursday and the latest Ice Report in the season, tho certainly not the whole Report. Here's where you can check it out:

http://www.facebook.com/NEClimbs/



Have fun and climb safe,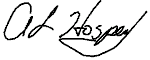 Al Hospers
The White Mountain Report
North Conway, New Hampshire
---
The solitary ascent of the Dru had the immediate effect of expanding the horizons of my ideas about mountaineering. It made me aware of possibilities well in advance of the times, which were characterized by very restricted mothods. This was how the suberb pyramid of K2 surfaced once more in the list of my projects. But I chose K2 as a way for giving concrete form to my new concept of mountaineering: to climb the second highest montain in the world solo, alpine style, and without oxygen.
Walter Bonatti