Like reading the White Mountain Report every week? Why not get it delivered to your e-mailbox every Thursday? All you have to do is subscribe. It's fast, painless, and best of all it doesn't cost you a dime!
CLICK HERE...

May 30, 2013

Hi Folks,

[RANT ON] Ticks, Ticks, and more Ticks… I am SO sick of Ticks. It seems as if I can't hardly go outside without getting one or more on me. And on top of that, I just find them in the house on a regular basis. [RANT OFF] It would be one thing if our dog spent his time outside just wandering around in the woods and brought them back in, but that's not the case. He only gets walked outside twice a day, mostly just around the block! I hike and ride all over in the woods on an almost daily basis, but I also do a tick-check every time I come back. I guess that sometimes I find them, sometimes not.

The reality is that for whatever reasons, this is a very bad-tick-year. George Hurley told me that at his house in Wonalancet; "We have the best crop of ticks we've ever had!" Ticks were still out into mid-December and early in April. It wasn't a very cold winter and I think that they really didn't ever completely go away. Of course, as many of us do, I live right on the edge of the woods. I used to think that my yard and garden was somehow exempt from these little buggers, but obviously that is not the case. We have all sorts of animals that wander through our yards and I'm sure that they carry them around, and of course there are blueberry thickets all over the place as well as bushes that you brush through as you walk anywhere out there.

This year, perhaps in particular, it is really important for you to be aware of the probability that you will get one on you and maybe even attached. Here is a link to the CDC that has lots of information about ticks, how to prevent them, and how to remove them.

http://www.cdc.gov/ticks/

I think I passed this link on a while back, but it's worth mentioning again. This is a great article about ticks that everyone should read. This pest is definitely getting worse and you need to be aware of them.

http://www.outsideonline.com/outdoor-adventure/science/Feeding-Frenzy.html

If you want to get into it even deeper, here's a link to a Workshop Report by the Institute of medicine called "Critical Needs and Gaps in Understanding Prevention, Amelioration, and Resolution of Lyme and Other Tick-Borne Diseases: The Short-Term and Long-Term Outcomes" At the request of the National Institutes of Health, the IOM held a workshop October 11-12, 2010, to examine the state of the science in Lyme disease and other tick-borne diseases. Speakers discussed current research and knowledge gaps; criteria for diagnosing tick-borne diseases; the groups most vulnerable to acquiring tick-borne diseases; and the experiences of those with tick-borne diseases. This document summarizes the workshop.

http://www.iom.edu/Reports/2011/Critical-Needs-and-Gaps-in-Understanding-Prevention-Amelioration-and-Resolution-of-Lyme-and-Other-Tick-Borne-Diseases.aspx

As for removing them, most of what you know about that process may be wrong. I have found that the best way of doing not is using something like the TRIX tick removal tool. I got mine several years ago and it works great. There may be something similar sold in the US, but I don't know where. You can order one on line here:

http://www.tickremover.com/

If you have outdoor pets, I do suggest getting something like Front Line or Advantix II. They both seem to work pretty well. The only down side is that I don't think they actually kill the ticks, just repel them. And of course the ticks hop off the pets and on to you or your furniture. Advantix does seem to kill fleas tho, and that's a big plus.

OK, enough about this obnoxious stuff. Here's some things that I figure you will find interesting...


NO, I'm not a shill for the AAC! [grin] I just think that they're a great organization and they have some cool stuff going on that you should be aware of. Check out these fun events happening in New Hampshire.

June 13 - 6:00-9:00PM BBQ: AAC Member Drive and Live Your Dream Grant fundraiser at Metrorock Everett Climbing Center, Everett, MA. Climb, eat, and support the AAC! Metrorock is throwing a community barbecue for the AAC on Thursday, June 13. The barbecue is free for AAC Members or $12/plate, with proceeds going to the LIve Your Dream grant. If you're not a member of the Metrorock gym, the day pass is $18 for climbing in the roped area, $15 for bouldering and students.

http://www.metrorock.com/everett-climbing-centerMetrorock

June 22-23 - Climbers Association Volunteer Days, 9:00 AM-12:30 PM and 1:30-5:30 PM Join the Rumney Climbers Association for a volunteer trail improvement project on Saturday and Sunday, June 22-23, followed by a barbecue.

http://www.climbrumney.com/news-and-updates-2/Rumney

First Tuesdays of July 2, Aug 6, Sept 3 - Hammond Pond map Hammond Pond Bouldering & BBQ Series. Back by popular demand, AAC Volunteers are hosting bouldering and barbecue evenings at Hammond Pond the first Tuesday evenings of the summer months, July through September. Join your fellow AAC members after work, about 5:00 PM until dark at the Hammond Pond Alcove. http://www.mass.gov/dcr/parks/metroboston/hammond.htm

July 20 - NE BBQ Annual New England Section Summer Barbecue at Cathedral Ledge. The annual New England Section summer gathering will be held at Cathedral Ledge on Saturday, July 20 from 4:00 PM until dark. We'd like to welcome as many new members to this event as possible. Bring a friend who you'd like to introduce to the AAC and/or send Sarah an email if you'd like to volunteer to host a new member at the event.

6/22/13 and 6/23/13 will be Rumney community Volunteer trail improvement days & BBQ Saturday, June 22nd @ 5:30PM. Saturday, June 22nd volunteer blocks 9-12:30PM and 1:30-5:30PM AND Sunday, June 23rd volunteer blocks 9-12:30PM and 1:30-4:30PM. Don't miss out on winning free schwag at the BBQ!

http://www.climbrumney.com/wp-content/uploads/2012/03/FlyerRCA.pdf



It's been a wonderful ice season, but Spring is officially here folks. Thus the sun is strong so it's warm during the day, but it's cold at night. And of course that means that climbs in the full sun are crap, but anything in the shade can still be good and maybe even building a bit. Sure, Standard Route is still massive, but the ice isn't all that good IMO. I was up there today and thought the ice above the cave was punky! Climbs in the reflector oven that is the Amphitheater are a mess now and honestly in my mind it's not a smart place to be. We're entering a time when the best climbing will be up high in the Ravine. And of course the longer days make it a great time to be up there. From here on out I'm only going to be posting pictures of things I think are in climbable shape, and that's a dwindling supply.
Huntington Ravine
IN mostly
Repentance
OUT
Standard Route
climbable, but getting punky
Dracula
IN - bring your snorkle


The rating has gone up 1 notch since last week. I was out in the deep woods on Monday and Tuesday and the mosquitoes and blackflies are definitely out there. Perhaps not quite as bad as they usually are at this time of year, but when you encounter blackflies, they are are biting now. I'd be sure to bring bug dope with you if you're going to be out, unless it's a particularly breezy day. And of course do a thorough tick-check every time you come in!

Valery Rozov - Mount Everest Base Jump: I posted this on the NEClimbs Facebook page, but in case you didn't see it there here it is again. While he didn't jump from the actual summit, I think it's still quite a feat. http://www.redbull.com/us/en/adventure/stories/1331592877474/valery-rozov-base-mount-everest


Eaglet Spire area (Eagle Cliff OPEN!), Franconia, NH
Frankenstein (lower south-facing wall), Harts Loc., NH
Holts Ledge, Lyme, NH
Rumney Rocks (Summit Cliff), Rumney, NH
Square Ledge, Albany, NH
Woodchuck Ledge (upper right only), Albany, NH



If you enjoy getting the White Mountain Report and using NEClimbs.com, please take a minute to help support them. It's easy, just go ON LINE and make your donation via PayPal. You don't need a PayPal account, you can use almost any credit card. Just click the link below:

http://www.neclimbs.com/index.php?PageName=donation_fundraiser

Of course you can also contribute via check or money order to make your contribution. Just make it out to NEClimbs and send it here:

NEClimbs
92 Bow Lane
North Conway, NH 03860

Thank you once again for your support...


Up on one of the Mount Washington Valley's finest crags and want to know what that climb you're looking at is? Or maybe you're on your way up from Boston and want to check out the Ice Report for your upcoming weekend plans. Or more likely, you're at work just want to daydream about your next adventure. Well if you have a smart phone handy, you can get to NEClimbs from anywhere you have cell service. While it doesn't offer every single feature of the site and it's not an "app", in mobile form, it does do a whole lot and is very useful. Here is the live link to the mobile version of NEClimbs:

http://www.neclimbs.com/mobile

Check it out and if you have issues on your specific phone, please feel free to let me know.


Join us and LIKE us on Facebook. I'll try and post some interesting pix every Thursday and the latest Ice Report in the season, tho certainly not the whole Report. Here's where you can check it out:

http://www.facebook.com/NEClimbs/



Have fun and climb safe,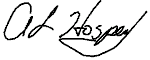 Al Hospers
The White Mountain Report
North Conway, New Hampshire
---
If you don't let go, you can't fall off !
Jerry Moffat