Like reading the White Mountain Report every week? Why not get it delivered to your e-mailbox every Thursday? All you have to do is subscribe. It's fast, painless, and best of all it doesn't cost you a dime!
CLICK HERE...

June 20, 2013

Hi Folks,

I just gotta say that it's incredibly hard watching an old and dear friend and member of the family go into decline. 12 years ago, around 6 months after my son Lewis was born, my wife and I adopted a dog into our family from a local animal shelter. We named him Riley, because he "lived the life" and he has been our near-constant companion through thick and thin for all these years. He's hiked all over the place with us - around the cliffs, down to the Lake and even up into the Ravines. He's even had his own backpack to carry his personal water and food. We've taken him camping with us and he's slept right in the tent with us. He's a real member of our family.

I've had a few dogs over the years, but Riley has been the best of the bunch. Lots of folks have dogs that the bring climbing, but IMNSHO Riley is darn close to the ultimate craig dog. He is never happier than hanging around the base of Thin Air or Lost Souls while my partner and I were climbing. He would never bark or snap at people, preferring to wander up to whoever was around and mooch a scratch behind the ears or chase a squirrel or chipmunk around the woods. Until a year or so ago I would take him out to Frankenstein on warmish days when I take the Ire Report pictures and go ice bouldering. He'd lay on my down parka next to my pack, occasionally poking his head up to spot me climbing and give me the eye to let me know he was still there. Shoot, one time I took him up to Willoughby with a couple of friends when we went ice climbing and he just snuggled in my parka and napped while we climbed for several hours. Until last fall he could still hike around Cathedral with my son and I, but the last time we brought him along it was just too tough for him. The steep steps up the Bryce Path hurt his knees and I thought I was going to have to carry him back down. Now relegated to standing watch over the living room and back deck, he's been pretty unhappy It makes all of us sad to see him like this and and we're really not sure how long he's gong to be around.

Large dogs don't live as long as small ones, tho he's done pretty darn well for a 70 pound Rottie-Lab mix.I can't imagine the household without him and I hope he can hang in there at least through the summer. I know when the time comes I'm really going to miss my dear friend and adventure companion.


Recently I got a sample of the new Petzl NAO headlamp. I've been using it a lot and I'm in the process of writing a full review of it, but I thought I'd give you a little preview. Tho I know they have been around, I've never used a headlamp with a rechargeable cell like this one. Having the ability to charge it through my computer to fine-tune the brightness and burn time is way cool. But the neatest thing is how its "reactive sensors" can automatically analyze the amount of reflected light and adjust the NAO's headlamp output accordingly. I gotta say that this is way cool! Not to mention that it last's a long time. Headlamps haven't changed all that much since LED ones came out, but this is on another level. Definitely check it out if you get the chance. It's not cheap, but the really cool stuff rarely is at first.



The ice is in great shape right now, with good climbing almost everywhere you look. A few areas like the Fang wall aren't as good as they were a couple of weeks ago, but overall we're in great shape. Get out there and enjoy yourselves…
Huntington Ravine
many options...
Repentance
upper good, lower not so much
Standard Route
good
Dracula
good


I keep hoping that the blacklies will run their course and start to die off, but folks it just isn't quite happening yet. I figure we have a couple of more weeks before I will feel like slacking off on the DEET. And frankly, I'm not at all sure if the ticks are going to back off. It seems like I pick a couple off me almost every time I go out.


Audubon biologist Chris Martin was in the MW Valley earlier this week and reported:

-- 3 falcon chicks at Painted Walls
-- 3 ready to fledge at Woodchuck
-- 1 downy head poking out of the deep fissure at Whitehorse
-- evidence of a hatch at Frankenstein

As of today, seasonal closures at Eaglet Spire, Rumney Summit Cliff, and Square Ledge have been removed.


Frankenstein (lower south-facing wall), Harts Loc., NH
Holts Ledge, Lyme, NH
Woodchuck Ledge (upper right only), Albany, NH



If you enjoy getting the White Mountain Report and using NEClimbs.com, please take a minute to help support them. It's easy, just go ON LINE and make your donation via PayPal. You don't need a PayPal account, you can use almost any credit card. Just click the link below:

http://www.neclimbs.com/index.php?PageName=donation_fundraiser

Of course you can also contribute via check or money order to make your contribution. Just make it out to NEClimbs and send it here:

NEClimbs
92 Bow Lane
North Conway, NH 03860

As always, thank you for your support...


Up on one of the Mount Washington Valley's finest crags and want to know what that climb you're looking at is? Or maybe you're on your way up from Boston and want to check out the Ice Report for your upcoming weekend plans. Or more likely, you're at work just want to daydream about your next adventure. Well if you have a smart phone handy, you can get to NEClimbs from anywhere you have cell service. While it doesn't offer every single feature of the site and it's not an "app", in mobile form, it does do a whole lot and is very useful. Here is the live link to the mobile version of NEClimbs:

http://www.neclimbs.com/mobile

Check it out and if you have issues on your specific phone, please feel free to let me know.


Join us and LIKE us on Facebook. I'll try and post some interesting pix every Thursday and the latest Ice Report in the season, tho certainly not the whole Report. Here's where you can check it out:

http://www.facebook.com/NEClimbs/



Have fun and climb safe,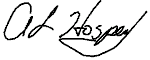 Al Hospers
The White Mountain Report
North Conway, New Hampshire
---
If you got the f****n' spirit you rock, if you don't.....you're a sport climber
Leonard Coyne