Like reading the White Mountain Report every week? Why not get it delivered to your e-mailbox every Thursday? All you have to do is subscribe. It's fast, painless, and best of all it doesn't cost you a dime!
CLICK HERE...

June 27, 2013

Hi Folks,

I'm trying hard to keep a positive attitude, but with the weather being what it is it's tough. In general it's not like June is usually a great month for outdoor activities, and in fact it's often not. Looking back at last year it was a lot like this, but going through all my archived Reports over the past 10+ years for this week, it obviously does vary a lot. While it's pretty much always humid, it's just not always a full-on rainy month. Unfortunately this year we're going through one of those patches where we're likely to be at the top end of recorded precipitation! Not something that many of us are too enthusiastic about.

I have gotten out climbing a number of times over the past few weeks, but altho it's been enjoyable in some ways, it's been a bit of a pain in others. I've been working through a bout with some overuse tendonitis in my left wrist, which coupled with some arthritis in my left thumb has made pinching uncomfortable, to say the least. Then I took a tumble on my mountain bike last Sunday, leaving me with a very sprained right thumb! [sheesh] It was bad enough that I went to the local walk-in clinic to get an x-ray to confirm that it wasn't broken. It wasn't, but I was advised no riding or climbing for a week and to ice it regularly to give it a chance to heal and for the swelling to go down. Needless to say I use my hands for so much - climbing, riding the bike, playing bass and guitar and working on the computer - so this is a very real hassle. While the climbing and riding can be postponed, the computer and music are pretty much requirements in my life, so this ain't a good thing!

On top of the pain, which is still pretty annoying at this point, it's made me aware of just how important the concept of "opposable thumbs" is. Try squeezing the release on your automatic transmission with an injured thumb, or pulling up your pants, putting on a pair of tight fitting socks, opening a tight lid on a jar, brushing your teeth or god-forbid placing a stiff cam. And fuggidabout meeting someone who wants to shake your hand firmly! It's a bit beyond frustration to me right now. I don't like to whine, but I do hate being injured.

At least I live in a place where I have other options to keep my energy level at bay. Tuesday I hooked up with buddies Phil Ostroski and Ian Cruickshank and we hiked South Moat for a little cross-training. As one of the area classics, I'm sure many of you have done this hike. From the new trailhead on Passaconaway Road it's 2.7 miles each way. The trail winds through the woods, sometimes steeply in places, with hardly any views at all until the summit. Tuesday we hiked in the mid-morning, getting to the top right before noon. I wish we could have started earlier, but getting these guys out before their 3rd cups of coffee is tough! By the time we got going it was really hot and humid. The blackflies in the woods for the first half were awful, in spite of a copious application of bug dope. Fortunately at the summit rocks there was finally a bit of a breeze and in spite of the haze it was quite nice. I don't hike all that much, other than on the way to a climb, so it's great to be out with 2 other old guys who are also old friends. It sure makes for a compatible crew.

Phil_Al_Ian.jpg



It's been a wonderful ice season, but Spring is officially here folks. Thus the sun is strong so it's warm during the day, but it's cold at night. And of course that means that climbs in the full sun are crap, but anything in the shade can still be good and maybe even building a bit. Sure, Standard Route is still massive, but the ice isn't all that good IMO. I was up there today and thought the ice above the cave was punky! Climbs in the reflector oven that is the Amphitheater are a mess now and honestly in my mind it's not a smart place to be. We're entering a time when the best climbing will be up high in the Ravine. And of course the longer days make it a great time to be up there. From here on out I'm only going to be posting pictures of things I think are in climbable shape, and that's a dwindling supply.
Huntington Ravine
IN mostly
Repentance
OUT
Standard Route
climbable, but getting punky
Dracula
IN - bring your snorkle

Yup, Another New Route at Humphrey's Ledge: Joe and Judy Perez and I have been poking around on the right side of Humphrey's this spring. We found and cleaned this interesting line which is worth checking out if you get some spare time and the weather cooperates. There is an old fixed line up there, so if you do check it out, please leave it in place. We would like some people to climb this on lead in order to get a consensus grade.

Even the Rain 5.8 (?)
Directions:  This climb is located about 240 feet to the right of the Wiessner route in a corner above a large flake leaning on a fallen tree. Follow the climber's trail along the cliff, crawl under under a fallen tree, continue on the trail slightly uphill to a buttress where the trail drops down again. The route starts at the obvious somewhat rotten corner.

NOTE - There is a single bolt with a red tag on it on the face to the right. Ignore this as it is not part of the route.

Description:  Delicate lay-backing and careful foot work makes this an interesting climb. The upper crack in the dihedral requires small gear. At the second bolt look right and note the large area of rock that is a lighter color. If you look down you can see one of the huge flakes that came off the cliff from this area!

Pitch1: Climb through the chimney and up dirty ledges below a large oak. Continue to a big ledge above the oak and traverse right . Follow a series of bolts to the crack and dihedral. Climb the dihedral to a comfortable ledge with a two bolt anchor.

Gear: Normal rack with small gear for the dihedral above.

Descent: Rappel  the route

History:  Joe Perez, Al Hospers and Judy Perez.  May 2013


I'm staying right at the BugCON 4 this week. I've seen it worse, but it's still bad - location dependent of course. I can personally attest that my back yard, the base of Humphrey's and the trail up to South Moat are all pretty awful right now. [wry grin] Not to mention that I found a tick crawling across my kitchen counter top yesterday as I was eating lunch in the house!


Frankenstein (lower south-facing wall), Harts Loc., NH
Holts Ledge, Lyme, NH
Woodchuck Ledge (upper right only), Albany, NH



If you enjoy getting the White Mountain Report and using NEClimbs.com, please take a minute to help support them. It's easy, just go ON LINE and make your donation via PayPal. You don't need a PayPal account, you can use almost any credit card. Just click the link below:

http://www.neclimbs.com/index.php?PageName=donation_fundraiser

Of course you can also contribute via check or money order to make your contribution. Just make it out to NEClimbs and send it here:

NEClimbs
92 Bow Lane
North Conway, NH 03860

As always, thank you for your support...


Up on one of the Mount Washington Valley's finest crags and want to know what that climb you're looking at is? Or maybe you're on your way up from Boston and want to check out the Ice Report for your upcoming weekend plans. Or more likely, you're at work just want to daydream about your next adventure. Well if you have a smart phone handy, you can get to NEClimbs from anywhere you have cell service. While it doesn't offer every single feature of the site and it's not an "app", in mobile form, it does do a whole lot and is very useful. Here is the live link to the mobile version of NEClimbs:

http://www.neclimbs.com/mobile

Check it out and if you have issues on your specific phone, please feel free to let me know.


Join us and LIKE us on Facebook. I'll try and post some interesting pix every Thursday and the latest Ice Report in the season, tho certainly not the whole Report. Here's where you can check it out:

http://www.facebook.com/NEClimbs/



Have fun and climb safe,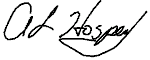 Al Hospers
The White Mountain Report
North Conway, New Hampshire
---
Nobody climbs mountains for scientific reasons. Science is used to raise money for the expeditions, but you really climb for the hell of it.
Sir Edmund Hillary