Like reading the White Mountain Report every week? Why not get it delivered to your e-mailbox every Thursday? All you have to do is subscribe. It's fast, painless, and best of all it doesn't cost you a dime!
CLICK HERE...

August 15, 2013

Hi Folks,

Other that a day of needed rain, things have been pretty darn nice this week IMNSHO. It's hard to believe that we're almost in those "dog days of August" considering the temperature. Consecutive days in the low 70's and highs in the 50's make for days and nights that feel a lot more like fall than summer. And of course that makes for some absolutely fantastic days to be doing stuff outside, like rock climbing! [grin]

This Monday I went out with a group consisting of Joe & Judy Perez, George Hurley, Jackie Veal and Jed Eliades. The latter 2 I didn't know, but they are friends of the Perez's. The destination was Hall's Ledge, over near Dana Place in Pinkham Notch. I'd been up there with Joe & Judy a month ago and it has some interesting climbs. You park at the Rocky Branch and the access starts via the Hall Trail across the street and then you do a 20 minute or so bushwhack up to the cliff. It's actually very close to the road, but there's not an direct way to get there.

Anyway, I had something to do early, so I met them up there at around 11. By the time I arrived at the Pinnacle Block area, they were already climbing a couple of different things. George was putting up what appeared to be a first ascent of a big chimney left of the arete. They named it the Chimney Of Doom and rated it 5.5! While this was going on Jed and Jackie were on this easy but interesting crack (Four Banger - 5.4) on the far right and Joe was way back in the ManCave watching George coming up the chimney. When Jed and Jackie finished the carck, I borrowed their rope & rack and took a run at the arete ($20 Arete-tion - 5.7+) and Joe and Jed did the climb to its left, Chinos Seven - 5.7. The arete is a neat line that requires a bit of thinking where you actually start up the arete-proper. Turns out that the way to do it is to step right, around the corner, and then back left onto the face. It's really pretty neat.

When George and Judy finished the chimney they moved down to the left side of the cliff-band where George spotted another line up a mossy face. I wandered down there and watched him climb this mossy mostly-unprotected face up to a headwall and then up another lichen-covered face to some trees at the top. It was quintessential George Hurley adventure climbing. Judy, Joe and I took the opportunity to follow it and we all were really amazed at the features and pro that was actually available on the upper face. George named it Dirty Faces - 5.5R. (George Hurley, Judy Perez, Al Hospers, Joe Perez)

As we were following George, Jed spotted an interesting crack on the right side of the same wall and got Jackie to belay him on it. Tho it was a bit mossy, it actually had some protection and looked interesting. Everyone but me followed it, and then George led another line up the upper face, making it actually 2 pitches. They didn't think that it was as good as Dirty Faces, and unfortunately had less protection on the upper face. They named it Dirty Feat - P1 5.7 and P2 5.4R. (Jed Eliades, George Hurley, Jackie Veal)

While George and Jed were working on the upper part of Dirty Feat, the rest of us wandered back down to the Pinnacle area. Judy led Four Banger and I led the climb to its left, Chinos Seven. We liked them both. By now it was getting toward 4pm so when George and Jed wandered back after completing their climb, we decided to call it a day. All in all it was a really fun day of climbing in a neat area. Kudos to the Chinos Mountain Club for developing the area, and to George for as always finding a new adventure.

ChimneyOfDoom.jpg
DirtyFaces.jpg
George_OnRappel.jpg
DirtyFeat.jpg


Speaking of kudos, a big one has to go out to Fan Yang for his recent ascent of the Hugh Herr mega-classic and almost never done 5.12b/c climb on the Airation Buttress. You can read his report about his efforts and get a link to some great pictures in the thread on www.NEClimbs.com below. Thanks so much to Perry Hung for the great picture on the home page.

http://www.neclimbs.com/SMF_2/index.php/topic,7876.msg60530.html

FYI I this is a very hard climb on pretty minimal gear. The fact that it has only had 2 previous leads since Hugh's FFA in 1985, the second by Peter Vintoniv, gives you some indication of the difficulty.



I raised the IceCON rating to a 5 today. It's unusual to get a 5 rating this early in the season, but this one has certainly been special. All the climbs in the Amphitheater are IN, as is pretty much everything else at Frankenstein. It's really pretty impressive just how much ice there is out there right now, in spite of how sunny it is. Just goes to show what snow and cold will do for things. That said, we have a VERY BIG round of snow coming in on Saturday evening through early Monday. Predictions are for 2 feet, but if we even get half that it's a big deal. If you're planning on climbing on Sunday just be aware of what that much snow means and please drive safe on the way home.
Huntington Ravine
options, but beware snow
Repentance
IN - P2 start tricky
Standard Route
IN - top pitch is much better
Dracula
IN


It's back! The second annual Cathedral Craggin' Classic is coming up this September 13-15, 2013. This year the headquarters of the festival is the Glen Ellis Campground (http://www.glenelliscampground.com/), just up the road from Cathedral and Whitehorse, where all event activities — camping, slide shows, demo gear, vendor village, pig roast, and more — can happen all in one place.

Check out the AAC Craggin' Classic page for more details on the event. (http://americanalpineclub.org/p/craggin-classic##northeast)

Reserve your tickets for the weekend now at the AAC online shop. (http://shop.americanalpineclub.org/products/second-annual-cathedral-ledge-craggin-classic)

Hope to see you in North Conway this September!

Best wishes,
Sarah

Sarah Garlick
Northeast Regional Coordinator
The American Alpine Club


All climbing closures for peregrines in 2013 have been lifted. Climb anywhere you like.


Hardly any bugs out there right now unless it's in the evening or deep woods - maybe both. Regardless the cup population has definitely decreased over the past week, so the BugCON rating drops to tolerable 2! Enjoy...


If you enjoy getting the White Mountain Report and using NEClimbs.com, please take a minute to help support them. It's easy, just go ON LINE and make your donation via PayPal. You don't need a PayPal account, you can use almost any credit card. Just click the link below:

http://www.neclimbs.com/index.php?PageName=donation_fundraiser

Of course you can also contribute via check or money order to make your contribution. Just make it out to NEClimbs and send it here:

NEClimbs
92 Bow Lane
North Conway, NH 03860

As always, thank you for your support...


Up on one of the Mount Washington Valley's finest crags and want to know what that climb you're looking at is? Or maybe you're on your way up from Boston and want to check out the Ice Report for your upcoming weekend plans. Or more likely, you're at work just want to daydream about your next adventure. Well if you have a smart phone handy, you can get to NEClimbs from anywhere you have cell service. While it doesn't offer every single feature of the site and it's not an "app", in mobile form, it does do a whole lot and is very useful. Here is the live link to the mobile version of NEClimbs:

http://www.neclimbs.com/mobile

Check it out and if you have issues on your specific phone, please feel free to let me know.


Join us and LIKE us on Facebook. I'll try and post some interesting pix every Thursday and the latest Ice Report in the season, tho certainly not the whole Report. Here's where you can check it out:

http://www.facebook.com/NEClimbs/



Have fun and climb safe,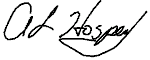 Al Hospers
The White Mountain Report
North Conway, New Hampshire
---
There was no alternative
Chris Jones, North Twin, North Face