Like reading the White Mountain Report every week? Why not get it delivered to your e-mailbox every Thursday? All you have to do is subscribe. It's fast, painless, and best of all it doesn't cost you a dime!
CLICK HERE...

August 22, 2013

Hi Folks,

We've really been fortunate to have gotten a string of absolutely wonderful days for the past several weeks. The only thing that's suffered has been my garden. And actually it hasn't suffered all that much, since I've just taken to watering it every other day. Now if my tomatoes and green beans would just ripen! My bet is that they will tho, and then I'll be overwhelmed with the bounty of the garden.

I have managed to get away to go climbing one or two times a week this summer. Like many folks I've settled into a couple of partners that I climb with for the most part. On rock it's usually Joe & Judy Perez and George Hurley. I consider myself fortunate to have them as friends as well as climbing partners. It kind of reminds me of my musical endeavors, in that I have a couple of groups of folks that I play with regularly. We've known each other for a long time and trust each other. It's a great feel ing whether climbing or performing.

A while back I mentioned that Joe, Judy and I have been fiddling around with some new lines around the right side of Humphrey's Ledge. I don't remember what drew us around that area, maybe hearing that a few other locals had been poking around over there and we didn't want to be left out of the fun. Many years ago I had climbed one of the funky old routes with Brad, Angels With Dirty Faces, just as a way to get to the top without hiking around. My opinion at the time was that it certainly wasn't worth repeating. Then last fall I was at the cliff with my son Lewis and he went wandering around over there and drug me around just to check it out. Again I wasn't impressed, but I filed it away.

As I seem to remember it, sometime early this season the Perez's checked out some stuff around there and one day I went over there with them. They put up one line and scoped out a couple of others. Just as an adventure I climbed another line further to the right. There was another local party who worked on something around there, I remember seeing a fixed rope at one point, but didn't hear any more about it. One thing about the whole right side of Humphrey's is that not only is the rock somewhat poorer in quality than on the left, the existing climbs are somewhat poorly documented. I climbed what seemed to be an obvious crack line up through a somewhat funky gully, but I could not figure out what it might be from the descriptions in the guidebooks. I spotted a very old pin off on another line in the upper section, but even that didn't seem to tie in with any of the descriptions. Go figure…

Regardless, for the adventurous, there are some climbs over there that may be worth a visit. Go up the regular trail and then follow the funky trail around the right side. Wiggle under a large fallen tree, and eventually you will get to a small corner/gully where there is a large fallen flake leaning against a tree root system. The 2 climbs we have done all start from here. Ignore the bolt on the right face as it is part of something that we decided was not worth doing, we need to pull that bolt! You can climb up the small chimney to a good ledge. Even The Rain is the one on the left, Rope is on the right. I don't have full descriptions yet, but Rain is 5.8+ or 5.9 and Rope is 5.9/9+. Both are a mix of bolts and smallish gear. For the most part the rock is reasonable and there are holds and bolts or gear where you need them. There is a 2 bolt anchor at the top and you can rap off with a single 60 meter rope and both are single pitch climbs. Altho it looks as if one continues on, it does not! Here's a picture of Joe on the FA of Rope:

Joe_Rope_1.jpg
Joe_Rope_2.jpg

FYI Even The Rain is named after a foreign film and Rope is named after an obscure Alfred Hitchcock movie.



The ice is generally still in very good shape. A few climbs (like Bob's Delight) are getting a bit beat up, but overall things are still in very good shape. Hopefully the warmer temps will help things refresh and rebuild for the next few weeks, we need it. I'm going to keep the IceCON at a 5 this week, but I would imagine it will drop to a 4 by next week. Not that it's a bad rating tho. ;-)
Huntington Ravine
many options...
Repentance
upper fat, lower not so much
Standard Route
very good, very fat
Dracula
good

A few weeks ago I had mentioned that George and I had done a new line in the Geriatric Walls area. This, as yet unnamed route, is located in between 3 Brushes and Daddy's Got New Shoes. When George did the first lead, he just wandered up through the vegetation, scraping off the handholds and occasional gear placements as he went. When I followed I actually did some real cleaning, getting rid of a lot of carpet, bushes and moss as I went. When I came down I did even more and it was quite a bit better. However, his last piece of gear was actually placed in the crack on 3 Brushes, to the right, which kept him from actually dong the neat headwall at the top that kind of makes the line interesting. When I came down I cleaned it a bit and poked around, but I couldn't find any gear placements at all. We didn't have a drill, but we decided that we would come back soon and add a bolt or two to make it a direct line.

On Tuesday I was over on the right side of Humphrey's with the Perez's and we had the drill, so we figured we would just take care of this leftover business. I led the line to the anchor, placing the undesired piece, and hauled up the drill. Joe lowered me down and I climbed the headwall figuring out where the bolts should go and added them in. Joe led it and Judy followed him with the new bolts and we all agreed that it was a nice independent line that should be a good 5.6 climb. We think that this makes for 3 fun and moderate climbs, all right in a row. I posted a description in the NEClimbs.com New Rock Routes section of the forum so check it out. Here is a picture of George on the FA and another of Joe leading it on Tuesday.

George_Unnamed.jpg
Joe_Unnamed.jpg

It's always cool to find a new climb in an area that you think is mostly tapped out. George is notorious for doing that, just look at all the neat lines he's put up at the North End of Cathedral! Who knows, there may even be more...


I meant to mention that 2 weeks ago, Saturday the 10th, there was an accident on Cathedral. From what I understand a climber in his mid-to-late 20's was leading Nutcracker on the Barber Wall when he fell. At least one of his pieces pulled, allowing him to hit his head and he almost hit the ground. The Mountain Rescue Service mobilized and after a 2+ hour effort got him to the top, a little before dark. He was then transported to memorial Hospital by ambulance. I haven't heard anything more about his condition, but the assessment at the scene was that he had a head and arm injuries. While I don't know if he was wearing a helmet, but based on the fact that he had cuts on his head I would guess not...

I'd be interested if anyone has any additional information?


It's back! The second annual Cathedral Craggin' Classic is coming up this September 13-15, 2013. This year the headquarters of the festival is the Glen Ellis Campground (http://www.glenelliscampground.com/), just up the road from Cathedral and Whitehorse, where all event activities — camping, slide shows, demo gear, vendor village, pig roast, and more — can happen all in one place.

Check out the AAC Craggin' Classic page for more details on the event. (http://americanalpineclub.org/p/craggin-classic##northeast)

Reserve your tickets for the weekend now at the AAC online shop. (http://shop.americanalpineclub.org/products/second-annual-cathedral-ledge-craggin-classic)

Hope to see you in North Conway this September!

Best wishes,
Sarah

Sarah Garlick
Northeast Regional Coordinator
The American Alpine Club


All climbing closures for peregrines in 2013 have been lifted. Climb anywhere you like.


Hardly any bugs out there right now unless it's in the evening or deep woods - maybe both. The BugCON rating stays at a tolerable 2. Enjoy it...


If you enjoy getting the White Mountain Report and using NEClimbs.com, please take a minute to help support them. It's easy, just go ON LINE and make your donation via PayPal. You don't need a PayPal account, you can use almost any credit card. Just click the link below:

http://www.neclimbs.com/index.php?PageName=donation_fundraiser

Of course you can also contribute via check or money order to make your contribution. Just make it out to NEClimbs and send it here:

NEClimbs
92 Bow Lane
North Conway, NH 03860

As always, thank you for your support...


Up on one of the Mount Washington Valley's finest crags and want to know what that climb you're looking at is? Or maybe you're on your way up from Boston and want to check out the Ice Report for your upcoming weekend plans. Or more likely, you're at work just want to daydream about your next adventure. Well if you have a smart phone handy, you can get to NEClimbs from anywhere you have cell service. While it doesn't offer every single feature of the site and it's not an "app", in mobile form, it does do a whole lot and is very useful. Here is the live link to the mobile version of NEClimbs:

http://www.neclimbs.com/mobile

Check it out and if you have issues on your specific phone, please feel free to let me know.


Join us and LIKE us on Facebook. I'll try and post some interesting pix every Thursday and the latest Ice Report in the season, tho certainly not the whole Report. Here's where you can check it out:

http://www.facebook.com/NEClimbs/



Have fun and climb safe,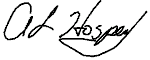 Al Hospers
The White Mountain Report
North Conway, New Hampshire
---
I find that rock climbing is the finest, most healthiest sport in the whole world. It is much healthier than most; look at baseball, where 10,000 sit on their ass to watch a handful of players
John Salathé