Like reading the White Mountain Report every week? Why not get it delivered to your e-mailbox every Thursday? All you have to do is subscribe. It's fast, painless, and best of all it doesn't cost you a dime!
CLICK HERE...

September 13, 2013

Hi Folks,

Extreme weather seems to be the name of the game this summer, and that sure was the case the past few days. Yesterday we had a warm front move through that spiked temps up to almost 90 here in the Valley. I went out for a bike ride in the early afternoon and it was brutal. Then, last night between 7 and 10, we had a cool front come through bringing a line of rain and thunderstorms that really were something. I was playing music at a local bar and while the power never even flickered, there were times when there were claps of thunder that were louder than the band! And trust me, that was L O U D! But no matter what we're having, it's nothing like the fires out west and now the torrential rains and flooding in Colorado. Man, this all is sure something else and as much as I love winter, I'm kind of hoping that we don't get the winter equivalent.

The past weekend was really quite up and down. A nice day, a marginal day, and a day with all of the above. I had planned to go climbing on Sunday, but it rained Saturday night and then again briefly early Sunday morning so I cancelled my plans. Then by 9 AM the northerly winds really picked up, temperatures dropped into the upper 50's and things started drying out rapidly. Around noon the people I was supposed to climb with, Dan and Brandi, called and asked if I was interested in going out anyway. I was practicing music but I looked out the window and my deck was dry so I said, OK. They are planning on getting married in October and wanted to do it on top after climbing Upper Refuse. Since they hadn't led it before, they had asked if I would give them a run up it so they would know what they were in for. It seemed like a fun thing to do, and I had agreed.

We met up over at the kiosk at Cathedral and had a look at the cliff. There were several parties already up climbing and things looked amazingly dry. We had planned on doing Upper Refuse, so we drove to the top and walked down and around. I was completely amazed that there didn't seem to be a single drip anywhere on the Barber Wall, even on Nutcracker; and that's a climb that can seep all summer! There was a party on Chicken Delight and they said that it was totally dry. On the Upper Refuse Ledge I was again surprised that there wasn't a sign of moisture anywhere. Besides that, there were no other parties queued up as there normally often is. It had been chilly on top of the cliff in the breeze, but out of the wind it was very comfortable.

I led up the first part, to the Black Lung belay, set up an anchor, and started bringing them up. I noticed that there was another climber down there and it turned out to be someone that I knew, Steve Arsenault. While I was bringing up the second one of our group, Steve showed up at our anchor and continued on up. Although I have conversed with him on the NEClimbs forum, I hadn't seen him since the last bolting meeting, 10 years ago.

As always the crux move is the little flake/chimney move right above the belay. The face is polished and there aren't a lot of holds in there, but still it's a gas and the old ring-piton is still in the corner, tho it surely wouldn't hold a fall. Tho you can stay in the corner, I really like the move out to the right and directly up the little crack to the ledge, so that's what I did. I brought Brandi & Dan up to the ledge and we all commented on how you could hear the wind, but it wasn't really bothering us. I stand on the big block and go straight up past the little tree in the cracks. IMNSHO when that tree goes, it's going to be more entertaining for a lot of people. [grin] About 15' up Brandi called out for me to look out to my right where there was an amazing rainbow that started near the North End and ended in the woods below the base of Fun House. There wasn't a cloud in the sky, but I felt a little bit of moisture in the air. I scurried on up the final section in case it did start raining, but there was nothing else! By the time I brought them up the rainbow was gone, but its spontaneous and unexpected beauty lingered in my mind. The past few days haven't been too conducive for climbing, but at least I had a special day on Sunday.

SteveA.jpg
piton.jpg
rainbow.jpg


YUP, it's THIS WEEKEND folks! The second annual Cathedral Craggin' Classic is coming up this September 13-15, 2013. This year the headquarters of the festival is the Glen Ellis Campground (http://www.glenelliscampground.com/), just up the road from Cathedral and Whitehorse, where all event activities — camping, slide shows, demo gear, vendor village, pig roast, and more — can happen all in one place.

Check out the AAC Craggin' Classic page for more details on the event. (http://americanalpineclub.org/p/craggin-classic##northeast)

Reserve your tickets for the weekend now at the AAC online shop. (http://shop.americanalpineclub.org/products/second-annual-cathedral-ledge-craggin-classic)

Hope to see you in North Conway this September!

Best wishes,
Sarah

Sarah Garlick
Northeast Regional Coordinator
The American Alpine Club


Very few bugs out there now for whatever reasons. What a wonderful thing so just enjoy it!


If you enjoy getting the White Mountain Report and using NEClimbs.com, please take a minute to help support them. It's easy, just go ON LINE and make your donation via PayPal. You don't need a PayPal account, you can use almost any credit card. Just click the link below:

http://www.neclimbs.com/index.php?PageName=donation_fundraiser

Of course you can also contribute via check or money order to make your contribution. Just make it out to NEClimbs and send it here:

NEClimbs
92 Bow Lane
North Conway, NH 03860

As always, thank you for your support...


Up on one of the Mount Washington Valley's finest crags and want to know what that climb you're looking at is? Or maybe you're on your way up from Boston and want to check out the Ice Report for your upcoming weekend plans. Or more likely, you're at work just want to daydream about your next adventure. Well if you have a smart phone handy, you can get to NEClimbs from anywhere you have cell service. While it doesn't offer every single feature of the site and it's not an "app", in mobile form, it does do a whole lot and is very useful. Here is the live link to the mobile version of NEClimbs:

http://www.neclimbs.com/mobile

Check it out and if you have issues on your specific phone, please feel free to let me know.


Join us and LIKE us on Facebook. I'll try and post some interesting pix every Thursday and the latest Ice Report in the season, tho certainly not the whole Report. Here's where you can check it out:

http://www.facebook.com/NEClimbs/



Have fun and climb safe,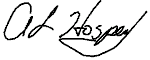 Al Hospers
The White Mountain Report
North Conway, New Hampshire
---
I started climbing when men were men... and we nailed 5.8.
TM Herbert