Like reading the White Mountain Report every week? Why not get it delivered to your e-mailbox every Thursday? All you have to do is subscribe. It's fast, painless, and best of all it doesn't cost you a dime!
CLICK HERE...

October 3, 2013

Hi Folks,

The weather has been nothing short of spectacular, so once again it's been almost impossible to stay inside. My friend Jeff has coined this SendTober, and I'm in pretty much agreement. If you can't get up your pet project right now, I'm not sure you ever will. Clear, crisp and dry conditions are everything you can ask for climbing-wise. I know I've said it before, but that goes for anything outdoors-wise IMNSHO.

I know that I seem to spend an inordinate amount of time at Humphrey's these days, but since I have spent so much time at Cathedral and Whitehorse over the years, Humphrey's seems almost new. Most of the routes at Humphrey's I've only climbed a handful of times, unlike the trade routes at Cathedral & WH that I've probably climbed 50+!

I had the afternoon available on Tuesday and it was great to get out with my friend Jeff. We agreed to meet at Humphrey's just before noon and I had been thinking about a couple of climbs I'd like to do. The first was Blockade (5.8), a climb that Joe Perez found a few years ago and we all put up together. I remember that it has several nice moves and since I hadn't led it since the FA I figured it would be fun. This time, when I got to the belay, I decided to see if I could make it run up to a tree ledge another 30' higher. The climbing wasn't hard, but there were a couple of places where there wasn't good gear and I ended up with some horrendous rope drag because I hadn't lengthened a sling 15' below the regular belay! My bad!!! Surprisingly, when I got to the tree there was a piece of rope and some pretty new-ish rings on it! I didn't think that anyone would find that interesting, but obviously they did.

When I rapped down I decided to TR the direct line that goes straight up to the tree. I managed it and I think it's probably 5.10. Even tho it's an interesting 20', I doubt that it's worth the effort to put in a bolt and an anchor on the wall behind the tree. I'd bet that no one would bother to go up there & climb it. When I climbed Blockade there was a lot of dirt on the holds and I didn't see any signs that anyone had been up there in some time. Speaking of no one doing an interesting climb, as Jeff rapped off Blockade he swung over and set up the rope on Slippery When Wet. This is a climb between UnderToe and Shifty Eyes that George Hurley and I put up last year. Jeff and I both took a run on it and again it didn't look as if it had been travelled. It really does have some cool moved, starting with a highball boulder problem, and going past a couple of very interesting pockets. As the name implies, it's a climb you're only going to do when things have been dry for a while.

I'd been wanting to do African Queen (5.9r), so we moved over to the right about 50'. This one was put up many years ago by Curt Winkler and Doug Madera. It's very heady and it's got some great moves on it. A couple of years ago I had it really wired, but I haven't done it in a while. When I first did it I didn't see any indication that anyone had climbed it in years. When I told Curt I had climbed it he said that he didn't think anyone had ever repeated it. This time I definitely found it to be harder than before. The start has a couple of delicate friction moves to the first piece of pro, then it took me a few minutes to suss out the middle section. In fact I ended up going a bit too far left, to get in a reasonable piece in a flake. Then I went up too high on the headwall and had to down-climb to get back on the correct line about 5' lower. [sigh] On top of that I'd thought I had the right set of pieces, but fortunately realized that I would need a .75 for the final move and Jeff was able to throw it to me. It would be run-out enough without that piece! [whew] Anyway, I managed it and it was a good mental exercise that left me on a pretty good high. [grin] Funny how that works!

I had to leave to get home to take care of some business and make dinner for the family, but thankfully for Jeff our friend Chris came up just as I was getting ready to split and they got in a coupe of more climbs. All in all a darn nice day was had by all.



I raised the IceCON rating to a 5 today. It's unusual to get a 5 rating this early in the season, but this one has certainly been special. All the climbs in the Amphitheater are IN, as is pretty much everything else at Frankenstein. It's really pretty impressive just how much ice there is out there right now, in spite of how sunny it is. Just goes to show what snow and cold will do for things. That said, we have a VERY BIG round of snow coming in on Saturday evening through early Monday. Predictions are for 2 feet, but if we even get half that it's a big deal. If you're planning on climbing on Sunday just be aware of what that much snow means and please drive safe on the way home.
Huntington Ravine
options, but beware snow
Repentance
IN - P2 start tricky
Standard Route
IN - top pitch is much better
Dracula
IN


A breakdown in budget negotiations has caused the federal government to shut down, closing access to many climbing areas across the country. "Essential services" will continue without a budget, but access to federal public lands is now closed at hundreds of locations including iconic climbing areas like Yosemite, Red Rocks, and Rocky Mountain National Park.

National Parks close today and visitors will have 48 hours to leave. Forest Service and Bureau of Land Management employees will be furloughed. Any climbing area requiring staff (i.e., with an entrance gate such as Red Rocks near Las Vegas) are likely to be closed as well.

Congress needs to hear how the government shutdown affects their constituents. Use our easy-to-use letter writing tool to contact your Senators and US House Representative to tell them that the government shutdown is having real consequences to your access to public lands.

Sincerely,
Your Friends at Access Fund

And in case you don't think that you have a dog in this hunt, just look around! The National Parks are closed, there are no open toilets in the visitor centers and people that I know and have been furloughed. Planning on going to Acadia, better think again, the roads are gated! Everyone had to leave Yosemite within 48 hours of the shutdown, even if they had just flown in from the east coast - or Australia! I have a friend whose family had been planning a rafting trip through the Grand Canyon for 10 years. They got there, but they can't do the trip because it's CLOSED! You can read about it here:

http://www.npr.org/templates/story/story.php?storyId=228551338
Just saying' -


I was over at Humphrey's a couple of times last week and there were still the occasional mosquito or blackfly! I'm sticking with BugCON 1.


If you enjoy getting the White Mountain Report and using NEClimbs.com, please take a minute to help support them. It's easy, just go ON LINE and make your donation via PayPal. You don't need a PayPal account, you can use almost any credit card. Just click the link below:

http://www.neclimbs.com/index.php?PageName=donation_fundraiser

Of course you can also contribute via check or money order to make your contribution. Just make it out to NEClimbs and send it here:

NEClimbs
92 Bow Lane
North Conway, NH 03860

As always, thank you for your support...


Up on one of the Mount Washington Valley's finest crags and want to know what that climb you're looking at is? Or maybe you're on your way up from Boston and want to check out the Ice Report for your upcoming weekend plans. Or more likely, you're at work just want to daydream about your next adventure. Well if you have a smart phone handy, you can get to NEClimbs from anywhere you have cell service. While it doesn't offer every single feature of the site and it's not an "app", in mobile form, it does do a whole lot and is very useful. Here is the live link to the mobile version of NEClimbs:

http://www.neclimbs.com/mobile

Check it out and if you have issues on your specific phone, please feel free to let me know.


Join us and LIKE us on Facebook. I'll try and post some interesting pix every Thursday and the latest Ice Report in the season, tho certainly not the whole Report. Here's where you can check it out:

http://www.facebook.com/NEClimbs/



Have fun and climb safe,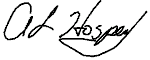 Al Hospers
The White Mountain Report
North Conway, New Hampshire
---
if your going to solo, fall early
Jim Donini