Like reading the White Mountain Report every week? Why not get it delivered to your e-mailbox every Thursday? All you have to do is subscribe. It's fast, painless, and best of all it doesn't cost you a dime!
CLICK HERE...

October 17, 2013

Hi Folks,

Sometimes you just gotta get away! Although my wife says that I never want to leave the Valley, that's not exactly true. I like to take trips, I just like to take trips to places where I want to be… For example, as you may remember, the past couple of years I've been going to the Gunks in the spring and fall with my good friend George Hurley. When we lived in Boston, in the mid-90's, we used to go there fairly often. There was something very special about climbing there, and even now that feeling still comes back to me as I walk down the carriage road to the Uberfall. Sure I don't throw down my sleeping bag in Camp Slime or cook breakfast with a hundred other climbers on "the rail;", but there is really nothing quite as nice as pulling on that white Gunks stone.

While George turned 78 this year, he really hasn't slowed down very much. In fact after he got both knees replaced last year, he manages to do pretty much anything that he wants to do. Very soon after we got back from our spring trip, we started working on scheduling one for the fall. His schedule is pretty open, but I've had a very busy music schedule this summer so it was tricky for me to schedule a date. It turned out that the only time I could get away was Columbus Day weekend, not exactly the best time to go. Still, it was 5 days away, so I booked it and on last Thursday off we went.

We both had been keeping a close eye on the weather and it wasn't looking too good for Thursday and Friday, 60% chance of rain for Thursday and 40% Friday! Since we had everything booked we had to go anyway. After dropping my son at school, I got out of town at 7:15, was in Tamworth to pickup George at 7:45 and we were on the road by 8:15. There really was minimal traffic all the way down and, with only one quick stop for a sandwich, we pulled into New Paltz around 3. It gave us enough time to head over to the cliff and get in a climb at the Nears. When we pulled into the parking lot I tried to talk the attendant into letting us in for free or at a discount, but he wouldn't buy it. Oh well…we really wanted to climb so we bit the bullet!

It was cloudy and the temperature was in the low 50's as we walked in, but it wasn't raining. George had it in mind that he wanted to do Disneyland, and I said what the heck. He wanted to lead the first pitch so we flaked the rope, geared up and he headed up. He floated up the face, managed the mantle-wallow in good style and disappeared around the corner. I expected him to stop and bring me up, but the rope kept going out and I realized that he was heading to the top. Just as he called Off Belay it started spitting rain, so I hurried to get my shoes on and start climbing. By the time I got to the anchor there was a very light drizzle, but it stopped as soon as we packed up the rope. We could have walked off, but instead we walked back a bit, found a good tree and rapped all the way to the ground with my 70 meter rope. It was a great warm-up for the weekend and we were feeling great.

01_Disneyland.jpg

We headed back to our quarters, cleaned up and made a good dinner. The plan was to meet up with several friends in the morning so we got to bed early. We expected it to be raining in the morning, but in fact it was a bluebird day right from the start. We hurried to get going, but really didn't get out of the house until almost 9 AM! Fortunately we were staying close by because when we made it to the parking lot there were only a few spaces left. Turns out that Columbus Day weekend is one of the busiest weekends of the year for the Gunks. The next day, Saturday, we got the next-to-the-last parking space and on Sunday there were only a few as well. I've never been to any climbing area when it was so crowded, but there's a first time for everything. [grin]

I could go through every day in detail, but this would be a real tome, instead of a newsletter and it all kind of blends together so I'll just give the highlights. On Friday and Saturday we climbed with our friends Bill, Lisa and Jeff. Sunday and Monday morning George and I climbed by ourselves. In spite of the crowds we all managed to find interesting things to get on. Two cool climbs were Retribution, which Bill led, and Double Chin, which George did. Bill, Lisa and George did Cakewalk and put a TR on Never Never Land. George had been in on the FA of it in the early 60's and he wanted to give it a try. My personal highlights were leading Pas de Deux, Snooky's Revenge, Bloody Mary and pitch 1 of Grand Central. I'd never done Pas de Deux and it was quite something. Certainly it was a full value Gunks 5.8. George led pitch 1 of Frog's Head, part of Madame G (which he insisted was Hawk), the 3rd pitch of Maria and the second pitch of Bloody Mary as well as Layback. As always he looked completely comfortable on all of them. Jeff did a nice job on V-3. It is certainly one of the harder 5.7's I've ever done. There were a number of other pitches done, like pitch 1 of Middle Earth, all of which added up to a very prolific weekend.

While we had a number of climbs on our hit-lists that we didn't manage to get on, that was OK. We had no interest in setting around waiting to get on something, so we just took what was available. We kept eyeing Son Of Easy O, but there were always at least 3 parties queued up for it and there was no way we were going to do that!

George gave his Early Desert Climbs slideshow at Rock & Snow on Friday night and it was very well attended. Rich Gottlieb enjoyed it so much he invited George back for another one in the spring. There was also a big event featuring a slideshow by Lynn Hill at the Mohonk Visitor Center on Sunday night. It featured lots of slides of the climbs and climbers that she was a part of when she lived there. There were over 200 people in attendance, many of them her old friends. It was very enjoyable.

We left around noon after doing a couple of fun climbs at the Nears on Monday morning and grabbing a cup of cappuccino for the ride home. The traffic going north was minimal and we were both happy we weren't in the mess of traffic we could see going south! Even after stopping for dinner at the diner in Tilton, we got George to Tamworth by 7:30. Not too bad! All in all it was a fabulous extended weekend and one which we are both looking forward to repeating in the spring. We both were happy to get home, but there really is nothing like a good climbing trip to clear your head. [grin]



It's been a wonderful ice season, but Spring is officially here folks. Thus the sun is strong so it's warm during the day, but it's cold at night. And of course that means that climbs in the full sun are crap, but anything in the shade can still be good and maybe even building a bit. Sure, Standard Route is still massive, but the ice isn't all that good IMO. I was up there today and thought the ice above the cave was punky! Climbs in the reflector oven that is the Amphitheater are a mess now and honestly in my mind it's not a smart place to be. We're entering a time when the best climbing will be up high in the Ravine. And of course the longer days make it a great time to be up there. From here on out I'm only going to be posting pictures of things I think are in climbable shape, and that's a dwindling supply.
Huntington Ravine
IN mostly
Repentance
OUT
Standard Route
climbable, but getting punky
Dracula
IN - bring your snorkle

Here are a few pictures from the trip:

02_MadameG.jpg
03_MadameG.jpg
04_NeverNeverLand.jpg
05_TheCrew.jpg
06_PasDeDux.jpg
07_FrogsHead.jpg
09_HurleyLunch.jpg
10_DickW_George.jpg
12_OldFriends.jpg
14_Maria_P2.jpg
15_Maria_P3.jpg
16_BloodyMary_P1.jpg
17_BloodyMary_P2.jpg
18_Layback_P1.jpg
19_Layback_P1.jpg
20_Layback_P2.jpg

Notes: ThnX to Lisa Bogardus for some of these pictures. The Crew picture is of Bill O'Brien, George, Jeff Lea and myself. The DickW picture is of Gunks legend Dick Williams and George. The last picture of Layback is of the second in the party in front of us, struggling to get out a nut. I just liked the view. Old Friends are Bill, Lisa and George. The Hurley Lunch is an example of what George packs for lunch - no bars and Goo for him!


While the government shutdown has ended for the moment, there was an article in the NY Times by local climber and writer Freddie Wilkinson about how climbers were dealing with it. Check it out...

http://www.nytimes.com/2013/10/16/opinion/climbing-beyond-boehners-reach.html


Wild Country, manufacturer of many types of climbing hardware, is recalling several batches of their very popular nuts. Check your rack...

http://www.wildcountry.com/community/latest-news/2013/10/07/Voluntary_Recall_Notice__Classic_Anodized_Rocks__07102013/


Still hanging on a 1, really probably a 1/2, but they all should be gone very soon…


If you enjoy getting the White Mountain Report and using NEClimbs.com, please take a minute to help support them. It's easy, just go ON LINE and make your donation via PayPal. You don't need a PayPal account, you can use almost any credit card. Just click the link below:

http://www.neclimbs.com/index.php?PageName=donation_fundraiser

Of course you can also contribute via check or money order to make your contribution. Just make it out to NEClimbs and send it here:

NEClimbs
92 Bow Lane
North Conway, NH 03860

As always, thank you for your support...


Up on one of the Mount Washington Valley's finest crags and want to know what that climb you're looking at is? Or maybe you're on your way up from Boston and want to check out the Ice Report for your upcoming weekend plans. Or more likely, you're at work just want to daydream about your next adventure. Well if you have a smart phone handy, you can get to NEClimbs from anywhere you have cell service. While it doesn't offer every single feature of the site and it's not an "app", in mobile form, it does do a whole lot and is very useful. Here is the live link to the mobile version of NEClimbs:

http://www.neclimbs.com/mobile

Check it out and if you have issues on your specific phone, please feel free to let me know.


Join us and LIKE us on Facebook. I'll try and post some interesting pix every Thursday and the latest Ice Report in the season, tho certainly not the whole Report. Here's where you can check it out:

http://www.facebook.com/NEClimbs/



Have fun and climb safe,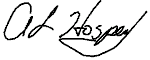 Al Hospers
The White Mountain Report
North Conway, New Hampshire
---
I've tried many sports, but climbing is the best. The beauty of this sport is that no matter how good you get, you can always find a way to challenge yourself.
Randy Leavitt