Like reading the White Mountain Report every week? Why not get it delivered to your e-mailbox every Thursday? All you have to do is subscribe. It's fast, painless, and best of all it doesn't cost you a dime!
CLICK HERE...

November 21, 2013

Hi Folks,

I guess I'll start this week's Report off with a well worn quote:

"Don't shoot the messenger."

Once again the New Hampshire weather has taken us on a roller coaster ride as we head into winter. Last week there was upper-elevation ice to be climbed and ice was even forming in places like Frankenstein. Of course that was before we had a 24 hour period of rain on Sunday and the better part of a week of mild temps. I'd like to say that things have bounced back with some cold nights, but that hasn't exactly been the case.

I took my weekly drive up to Crawford Notch this morning with some degree of skepticism. After all, I've been out riding the MTB pretty much every day this week, so I just had to figure that things wouldn't exactly be what we would want. Unfortunately my intuition wasn't wrong, with a couple of exceptions there wasn't much ice to be seen in the lower elevations. I've posted more pictures on NEClimbs, but you can see a few at the links below.

CathedralLedge.jpg
MtWashington.jpg
MtWebster.jpg
snotRocket.jpg

FYI the shot on Mt Webster is of a climb that's in the shade up and right of Central Gully. It looks neat, but it looks to be an incredible thrash to get up there!

In spite of the poor (dare I say pitiful) state of things right now, there is really no question that we'll be seeing it fairly soon. The main thing we need is some snow and consistent colder temps and I'm figuring that will be here sooner, rather than later.


ThnX so much to the 25 folks who have currently donated to our 2014 fundraiser. I sincerely appreciate your support. This week I've added a couple of incentives to the pot to give folks another reason to contribute to the annual fundraiser. I have a brand-new sealed copy of Jerry Handren's North Conway Rock Climbs AND as an added incentive I will throw in a copy of Rockfax Cathedral and Whitehorse Ledges, Jerry's first guide to the Mount Washington Valley. All you have to do is to make a contribution of $20 or more to the current fundraiser and you will be entered into the raffle.

fundraiserBooks.jpg

The White Mountain Report has been published continually since 1998. That's 15 years folks! Almost all of these Reports are archived on NEClimbs.com as far back as September of 1999! The site started up in 2003 and has come a long way in that time. The Forum is very popular and the Route Guide section is used all the time. FWIW currently we're averaging over 2,200 unique visits a day and over 1.1 million monthly "hits".

So, it would be sincerely appreciated if you could make a $20 annual donation. I would hope that this amount would is minimal enough to have little or no impact on your personal finances. I believe that it's small, especially considering what you get out of it. Take just a minute to support us. You can even do ON LINE via PayPal. It's easy & painless and you can use pretty much any credit card. Simply click the link below and make a contribution.

http://www.neclimbs.com/index.php?PageName=donation_fundraiser

Of course you can always contribute via check or money order for $20 to make your contribution. Just make it out to NEClimbs and send it here:

NEClimbs
92 Bow Lane
North Conway, NH 03860

The expenses in money and time for the running of the site and putting out The White Mountain Report go on. Hopefully you will find it useful enough to make a contribution. PLEASE REMEMBER, it's your contribution that makes this newsletter and the NEClimbs web site possible.

Thank you once again for your support...



It's been a wonderful ice season, but Spring is officially here folks. Thus the sun is strong so it's warm during the day, but it's cold at night. And of course that means that climbs in the full sun are crap, but anything in the shade can still be good and maybe even building a bit. Sure, Standard Route is still massive, but the ice isn't all that good IMO. I was up there today and thought the ice above the cave was punky! Climbs in the reflector oven that is the Amphitheater are a mess now and honestly in my mind it's not a smart place to be. We're entering a time when the best climbing will be up high in the Ravine. And of course the longer days make it a great time to be up there. From here on out I'm only going to be posting pictures of things I think are in climbable shape, and that's a dwindling supply.
Huntington Ravine
IN mostly
Repentance
OUT
Standard Route
climbable, but getting punky
Dracula
IN - bring your snorkle


When I went down to check on the status of the North End of Cathedral, I happened to notice the following. I'm not at all sure what's up with this, but you might want to take a potty-break BEFORE you head to the cliff. And if you see any of the State Park Rangers, mention to them that you don't think that this is such a great idea. ThnX!

toiletCathedral.jpg


Up on one of the Mount Washington Valley's finest crags and want to know what that climb you're looking at is? Or maybe you're on your way up from Boston and want to check out the Ice Report for your upcoming weekend plans. Or more likely, you're at work just want to daydream about your next adventure. Well if you have a smart phone handy, you can get to NEClimbs from anywhere you have cell service. While it doesn't offer every single feature of the site and it's not an "app", in mobile form, it does do a whole lot and is very useful. Here is the live link to the mobile version of NEClimbs:

http://www.neclimbs.com/mobile

Check it out and if you have issues on your specific phone, please feel free to let me know.


Join us and LIKE us on Facebook. I'll try and post some interesting pix every Thursday and the latest Ice Report in the season, tho certainly not the whole Report. Here's where you can check it out:

http://www.facebook.com/NEClimbs/



Have fun and climb safe,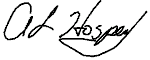 Al Hospers
The White Mountain Report
North Conway, New Hampshire
---
If you got the f****n' spirit you rock, if you don't.....you're a sport climber
Leonard Coyne