Like reading the White Mountain Report every week? Why not get it delivered to your e-mailbox every Thursday? All you have to do is subscribe. It's fast, painless, and best of all it doesn't cost you a dime!
CLICK HERE...

December 26, 2013

Hi Folks,

I hope that you all had a wonderful Xmas and will have a safe, healthy and prosperous New Year. Woo wee, yet another roller coaster ride came our way last week. It seems as if we've been having one after the other this year. I'm sure you know that we had this crazy ice-storm over last weekend. While it wasn't great, it wasn't nearly as bad for this of us who live in the area as it could have been. That said, the further north you were, the more ice there was. Many places around Mt Washington got a half inch of ice, and some lost power, but our little Valley has mostly escaped the brunt of it. It's funny how that works. We never even lost power in the one in '98 or the more recent one just a few years ago. Go figure.

I'm actually not in the Valley right now, I went to visit some family for the holiday, so I don't have a lot to talk about as far as outdoors activities. My main source of exercise this holiday season has been working out in a local gym and lifting a glass of wine or beer. Needless to say I'm going to need to put in some time on the XC skis as soon as I'm home n a couple of days. I am hearing that in spite of the real serious drenching rain and warmup that started on Saturday night, much of the ice held up. Read the Ice Report below for some of the details. I'm hoping to get out for a climb on Sunday or Tuesday so I will have more info then.



At this point almost everything is IN and in pretty decent shape and I'm raising the ICECon level to a 4. The thing now is simply getting around. With all this snow you might not want to be the person breaking trail. [wry grin] Tramping out to the more obscure spots will definitely require snowshoes and a heads of for avalanche danger.
Huntington Ravine
beware avalanche
Repentance
good
Standard Route
good, several options
Dracula
IN, both sides good


This year's NEClimbs 2014 fundraiser will end on December 30th. There are now 4 cool books in this year's raffle. With 85 contributors, you've got a pretty good chance to win something.

1) Boston Rocks guide to rock climbing in Boston and the vicinity
2) Michael Wood and Colby Coombs "Alaska Climbing Guide"
3) Cameron Burns' hysterical book "Postcards From The Trailer Park, The Secret Life Of Climbers"
4) A brand-new sealed copy of Jerry Handren's "North Conway Rock Climbs" along with a vintage copy of his "Rockfax Cathedral and Whitehorse Ledges"

All you have to do is to make a contribution of $20 or more to the current fundraiser and you will be entered into the raffle. I'll pull 3 names out of a hat and each will get one of these. The raffle will be held on New Year's Day and winners will be posted on NEClimbs and our FB page within 48 hours.

So, do you find the Ice Report useful? Does it help you make decisions about your climbing plans? Is the information you get in the White Mountain Report useful and entertaining? PLEASE, you are reading this, so make a small $20 annual donation to help keep things moving along. $20 is minimal enough to have little or no impact on your personal finances and is nothing considering what you get out of it. You can donate ON LINE via PayPal. It's easy & painless and you can use pretty much any credit card. Simply click the link below and make a contribution.

http://www.neclimbs.com/index.php?PageName=donation_fundraiser

Of course you can always contribute via check or money order for $20 to make your contribution. Just make it out to NEClimbs and send it here:

NEClimbs
92 Bow Lane
North Conway, NH 03860

The expenses in money and time for the running of the site and putting out The White Mountain Report go on. Hopefully you will find it useful enough to make a contribution. PLEASE REMEMBER, it's your contribution that makes this newsletter and the NEClimbs web site possible.

Thank you once again for your support...


Up on one of the Mount Washington Valley's finest crags and want to know what that climb you're looking at is? Or maybe you're on your way up from Boston and want to check out the Ice Report for your upcoming weekend plans. Or more likely, you're at work just want to daydream about your next adventure. Well if you have a smart phone handy, you can get to NEClimbs from anywhere you have cell service. While it doesn't offer every single feature of the site and it's not an "app", in mobile form, it does do a whole lot and is very useful. Here is the live link to the mobile version of NEClimbs:

http://www.neclimbs.com/mobile

Check it out and if you have issues on your specific phone, please feel free to let me know.


Join us and LIKE us on Facebook. I'll try and post some interesting pix every Thursday and the latest Ice Report in the season, tho certainly not the whole Report. Here's where you can check it out:

http://www.facebook.com/NEClimbs/



Have fun and climb safe,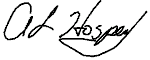 Al Hospers
The White Mountain Report
North Conway, New Hampshire
---
If you got the f****n' spirit you rock, if you don't.....you're a sport climber
Leonard Coyne