Like reading the White Mountain Report every week? Why not get it delivered to your e-mailbox every Thursday? All you have to do is subscribe. It's fast, painless, and best of all it doesn't cost you a dime!
CLICK HERE...

January 30, 2014

Hi Folks,

So I've been away for a week in Los Angeles at NAMM, the big music retailer trade show that happens every year. I literally got out of town hours before the storm came through the mid-Atlantic states last Tuesday and I think I was one of the last flights to leave Baltimore before the airport was shut down for almost 24 hours. As always trade shows are fun, but brutal. Music shows are particularly intense because they're LOUD, and this one was quite so! Still it was a fun thing to do and especially great to get a solid dose of the warm.

The show was fun, but the most fun was the 2 afternoons I got on the mountain bike in Topanga Canyon State Park. This is an amazing area located in the canyons and hills between Los Angeles and Malibu. From many of the trails you literally can see LA on one side and the ocean on the other. I rented a Pivot 29er from Topanga Creek Bicycles, a shop I have rented from before. They have well maintained bikes, are really nice people and you can just ride right out of the shop. I took my pedals, helmet and bike clothes with me so I was good to go. Riding in the winter is highly recommended out there 'cause the temps are in the 60's and 70's and the trails are dry. I don't think I would like doing riding there in the summer when it's 100+ tho. FWIW the Backbone Trail is really great. It's a mix of fire-road and sweet single track with lots of climbing and downhill. HIGHLY recommended! For those of you who care about such things, here is a picture:

Topanga.jpg

I've never climbed around LA. Unfortunately I didn't bring any rock stuff with me because the first day I was there I got a nice email from a Report reader who lives out there, offering to take me around and show me some climbing areas. Next year I'm absolutely going to bring rock and bike gear so I can do both. It's such a great break to go out there for some R&R right in the middle of the winter. I don't think I'd want to live out there year-round, but it's great place to visit when winter is starting to get you down a bit.

Right before I left we'd had one of our warmups, and then just as I left temps plummeted. That's been the pattern all winter, however other than the shock of the warm-ups, it actually hasn't been too bad. In fact in many ways it's made for some great ice in interesting places as well as for fat ice in some usual places. All in all I would say that we're having a darn good ice season. And that brings me to another point - when you work for someone who hosts a big ice festival every year, you find yourself worrying about whether there is going to be good ice for it. After all, we're not really known for being a mixed-climbing mecca. This year there is ice aplenty, and all of the clinics and classes shouldn't have any problem finding places to do their thing. It's going to be GREAT!


Woo Wee folks, the 2014 Mount Washington Valley Ice Fest is here! That's right, Ice Fest 2014 starts tomorrow - FRIDAY - and it's going to be GREAT. While I could go into all the details, just check out the Ice Fest Blog here: http://www.mwv-icefest.com/blog/. It's been a while since we've had as good a crop of ice for the Fest, so you really owe it to yourself to come up, jump into a course or clinic, catch a slideshow, or just be a part of all of the amazing festivities. I'll be out there all 3 days, so if you see an old guy with a gray goatee poking around, be sure to say hi. [grin]


The HERA Womenıs Cancer Foundation, a nationally recognized ovarian cancer nonprofit, will present its 3rd Annual Climb4Life Boston March 8-9 at the MetroRock Climbing Center in Everett AND at Central Rock Gym in Watertown. Climb4Life brings together beginner and expert climbers, ovarian cancer survivors, their families and supporters, and anyone else interested to rock climb, raise funds for ovarian cancer research and drive awareness of the signs and symptoms of the deadly disease. Climb4Life Boston is part of a national series that raises money for ovarian cancer research and awareness initiatives through rock climbing and hiking weekends. The event is open to people of all ages, abilities and skill levels. To register, visit http://www.herafoundation.org/c4l-boston-2014/.

Registration is $35 through Feb. 28 and $45 thereafter.

Climb4Life Boston 2014 will take place at two climbing gyms in the Boston metro this year! Registration includes admission to the MetroRock Climbing Gym, their ropes course, a treadwall climbing competition and beer tasting from 4-8 p.m. on Saturday, March 8, plus the main event, yoga sessions and Climbing 101 seminar on Sunday, March 9 from 10 a.m. to 4 p.m. Central Rock in Watertown.

Ovarian cancer is a very serious, yet under-recognized womenıs disease. According to the American Cancer Society , about 22,240 women received a new diagnosis of ovarian cancer in the United States last year and more than 14,000 died. With early detection, about 94 percent will survive longer than five years after diagnosis. BUT, only 20 percent of ovarian cancer cases are caught early enough because there is NO effective early detection test ­ pap smears do not detect the disease. So, for many women, by the time they are correctly diagnosed, the cancer has already reached advanced stages. HERA is committed to stopping the loss of women to ovarian cancer and works to achieve this through fundraising for ovarian cancer research and awareness initiatives.


Paradox Sports is pleased to announce that the third annual Paradox Ice event in North Conway, New Hampshire February 7-9, 2014. Throughout the weekend, 20 adaptive athletes will learn about the specialized equipment and adaptive techniques needed to climb vertical walls of ice. Participants range from wounded warriors with PTSD to amputees, paraplegics and visually impaired athletes. Registration includes meals, lodging, equipment rental and professional guide services.

Co-founder and below-the-knee amputee, Malcolm Daly, launched Paradox Ice in 2008: "Ice is the great equalizer. None of us can climb it without adaptive equipment. We just go one step further."

Paradox Ice is open to people with physical disabilities, their families or caretakers and military veterans. This is event is made possible by the guides at Ascent Climbing and Alpine Inspirations. For more information or to register for the upcoming climbs, please visit http://paradoxsports.org/programs/paradox-ice. Scholarships and financial assistance are available.

Program Coordinator and guide Nate McKenzie of Ascent Climbing: "We?re excited to bring Paradox Sports adaptive climbing programs to the north east. Its the only event of its kind in the region and the community really steps up to support Paradox and our athletes." We still have a few spots left and we're looking for more participants. We can provide full scholarships and tuition assistance for folks that need it.

If folks want to help support our trip by making a small donation to Paradox Sports, they should visit our CrowdRise fundraiser at http://www.crowdrise.com/ParadoxIce



It's been a wonderful ice season, but Spring is officially here folks. Thus the sun is strong so it's warm during the day, but it's cold at night. And of course that means that climbs in the full sun are crap, but anything in the shade can still be good and maybe even building a bit. Sure, Standard Route is still massive, but the ice isn't all that good IMO. I was up there today and thought the ice above the cave was punky! Climbs in the reflector oven that is the Amphitheater are a mess now and honestly in my mind it's not a smart place to be. We're entering a time when the best climbing will be up high in the Ravine. And of course the longer days make it a great time to be up there. From here on out I'm only going to be posting pictures of things I think are in climbable shape, and that's a dwindling supply.
Huntington Ravine
IN mostly
Repentance
OUT
Standard Route
climbable, but getting punky
Dracula
IN - bring your snorkle

Here's some pix of a few interesting things, the rest is on NEClimbs and Facebook.

AngelCakes.jpg
CauliflowerGully.jpg
Coffin.jpg
Diagonal_Mordor.jpg
LHMonkeyWrench.jpg
MtWashington.jpg
MtWebster.jpg
MtWillard.jpg
Pilgrimage.jpg
Repentance_Remission.jpg
Shoestring.jpg
SnotRocket.jpg
SuperGoofer.jpg
Unicorn.jpg
WillardUpperTier.jpg


Up on one of the Mount Washington Valley's finest crags and want to know what that climb you're looking at is? Or maybe you're on your way up from Boston and want to check out the Ice Report for your upcoming weekend plans. Or more likely, you're at work just want to daydream about your next adventure. Well if you have a smart phone handy, you can get to NEClimbs from anywhere you have cell service. While it doesn't offer every single feature of the site and it's not an "app", in mobile form, it does do a whole lot and is very useful. Here is the live link to the mobile version of NEClimbs:

http://www.neclimbs.com/mobile

Check it out and if you have issues on your specific phone, please feel free to let me know.


Join us and LIKE us on Facebook. I'll try and post some interesting pix every Thursday and the latest Ice Report in the season, tho certainly not the whole Report. Here's where you can check it out:

http://www.facebook.com/NEClimbs/



Have fun and climb safe,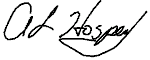 Al Hospers
The White Mountain Report
North Conway, New Hampshire
---
I'm still tortured by the jackel that drives me to climb. That's why I'm here. It chews on me, insomniac and ulcerous.
Mark Twight