Like reading the White Mountain Report every week? Why not get it delivered to your e-mailbox every Thursday? All you have to do is subscribe. It's fast, painless, and best of all it doesn't cost you a dime!
CLICK HERE...

February 27, 2014

Hi Folks,

So I get up on Wednesday morning and check the outside temperature, woo wee - 3 degrees! I check the current temperature & weather report for Lake Willoughby (a.k.a. The Lake) and it's 2 degrees with predictions for a high of 20 with snow squalls! UGH, what had I gotten myself in for? I quickly texted my partner Monica's cell phone to try to call to see if we could reschedule. Too late, she was on the road and her phone was off! Oh well - game on!

I left home just before 7:30 with my goal to be there at 9:30, taking this week's pictures a day early. It was a cold morning, but there wasn't any wind or snow all the way up through the Notch so that was easy enough. After a quick stop at Maia Papaya's in Bethlehem for some cappuccino and a bagel I was on the expressway and things started to change! All of a sudden I started going through those predicted snow squalls and had to slow way down. The drive that usually takes 90 minutes or so, drags into 2:15 and I finally pull up at the south end of The Lake at 10 and she's already there. [sigh] It's cloudy and looks dismal, but at least it's not snowing and there isn't any wind - but the temperature is a not-so-balmy 13! I put on the warm jacket and my good boots and we walk down the road and head up the trail just pas the old Boulder's bar. Interestingly there are 2 cars parked in their lot and an obvious fire in the wood stove. We both wonder who's living there now. The place is a mess, but regardless it's a great location.

As always it's a good slog up the hill, but it warms us up so that's not a bad thing. The clouds clear off and by the time we get to the base of Left Tablet I have my hat off, the jacket completely open and I've got a little bit of a sweat going. It actually feels pretty good. I decide to do the middle of Left Tablet up a steep groove past this little cave. It looks very steep, but since there is a groove I figure I can stem my way up - stemming is my friend. We gear up and walk around left and then back to a protected belay on the left by some open rock. Of course just as we flake the ropes out, the wind picked up and the squalls started. As I climbed up the initial steep bulges the squalls came and went. Of course what I thought would be easy climbing up to where the crux began was anything but. The ice was brittle, aerated and as always steeper than it looked. I figured I would only run in a single screw to get up there, but I was happy to get in 2 in the first 30', and I probably should have done another. The bulges at the Lake are unlike those at Frankenstein. At Frankenstein you go over a bulge and there is a flat place for a stance, at the Lake the bulges are much more curved and you don't get the same rest. When I got to the base of the groove, what looked from the ground like a good stance was very awkward. The ice was very vertical, almost slightly overhanging, and I was still on my front points. I hadn't seen a single pick mark or screw hole so far, but here was the only old screw hole I saw all day! I ran in a 22, loving that it bit very well for the last couple of cm, and took a break to recoup. After just a couple of minutes I realized that I better get going or I was going to get cold so I headed up.

I always look for grooves in the ice so I can stem - did I mention that I like to stem? [grin] In this case the ice on either side of the groove was very fluted, so I had to kick quite a bit to get purchase. However, amazingly enough, there was water actually running down in the groove! For the first time I got single sticks and I felt a lot better. That said, every time I got sticks in the groove, water would run down over my gloves and onto my body. What a trade-off! I kept moving up getting several more screws in as I went. At one point I grabbed a screamer, but the binder was covered in ice and I couldn't even get it to open! {sheesh] I got to the little cave, but it didn't look appealing, so I kept going and 40' later I was right at the top. I ran in a final screw before the top-out and I was glad I did. Turns out that all the ice over the top was crappy and crusty. I didn't slip, but it sure wouldn't have been good if I did! I moved on up another 15' to an actual stance, ran in several screws and called off-belay. I wasn't going to be able to actually see Monica, but it was the best I could do.

I usually use my Guide ATC in self-locking mode, but for some reason I decided to run a directional for the rope off the power point and belay off my harness. I called on-belay and she started up. She made good progress on the initial 30' of bulges, but as I hauled the double ropes I started noticing that they were pretty icy! At one point she called up-rope. I had been keeping constant tension on them so that clued me in that the ropes were sticking to the ice - not a good sign. As she started up the groove the ropes got more and more icy, until it was becoming a major problem getting them to go through my belay device. If I'd been using the ATC in self locking mode it would have become impossible. I kept forcing the ropes through the device, but it was becoming more and more difficult to deal with. I've had icy ropes before, but never quite this bad. Just as she got to the top of the groove it became so bad for the red rope that I told her I was just going to belay her on the blue and to let the red hang down. I ended up doing that all the way up to the belay anchor. I don't like doing that, but sometimes you just have to improvise. [wry grin]

She clipped in and we swapped a few things over. I decided that I'd continue up and then traverse over to the right to the trees where I could see a rappel anchor. The traverse was on brittle, crusted and snow covered ice. Just before the trees the ice was covered with a deep snow that had a 2" crust that was very unstable. It had a decidedly alpine feel to it. I brought her over and as she was coming I looked a little more closely at the direction of the rappel. It went down through some trees and bushes and looked as if it could easily lead to a real mess. There was another rap station about 40' further to our right, at the very left of Center Tablet, so I had her go over there. She pulled the ropes over and I followed through the trees. This rap station was a lot better and it went all the way down to a snowy ledge where we could easily traverse off left and walk around to our packs. 20 minutes later we were at our packs, in the sunshine sipping hot tea and eating chocolate - quite the contrast from where we had been an hour earlier.

I've been to the Lake many times over the years and I know that the Tablets are generally considered to be the "practice slab" area of the Lake. I can tell you that's really a major misnomer. To me it was significantly harder than Dracula has been this year, nonetheless, probably 4+. The Lake is completely different fro our wonderful little Frankenstein. It's big, intimidating and the ice can be much harder. You are also much more "out there". If you have a problem, you are likely to be on your own. The weather changed repeatedly over the course of the day; going from cloudy and cold, to sunny and cold, to swirling snow squalls where you couldn't see anything at all, to sunny and almost balmy (but actually very cold). The full range of conditions, and that's not at all unusual. Sure, you can get those bluebird March days when it's all hero ice and it feels easy. But in general none of it is stepped and picked out, and it's all 2-4 pitches long, which can be much more tiring than climbing Dracula and Chia, even back to back.

All in all thou, it spite of the conditions, it was a wonderful day of climbing. When we got back to the cars it had gone from sunny to clouds and wind again, but we both had big grins on our faces. Now the question is when can we get back up there! It can't be soon enough!

Here's some pix of a few interesting things, the rest from today are on NEClimbs and Facebook:

LakeWilloughby_1.jpg
LakeWilloughby_2.jpg
LakeWilloughby_3.jpg
LakeWilloughby_4.jpg
LakeWilloughby_5.jpg
LakeWilloughby_6.jpg
LakeWilloughby_7.jpg
LakeWilloughby_8.jpg
LakeWilloughby_9.jpg
LakeWilloughby_10.jpg
LakeWilloughby_11.jpg




It's been a wonderful ice season, but Spring is officially here folks. Thus the sun is strong so it's warm during the day, but it's cold at night. And of course that means that climbs in the full sun are crap, but anything in the shade can still be good and maybe even building a bit. Sure, Standard Route is still massive, but the ice isn't all that good IMO. I was up there today and thought the ice above the cave was punky! Climbs in the reflector oven that is the Amphitheater are a mess now and honestly in my mind it's not a smart place to be. We're entering a time when the best climbing will be up high in the Ravine. And of course the longer days make it a great time to be up there. From here on out I'm only going to be posting pictures of things I think are in climbable shape, and that's a dwindling supply.
Huntington Ravine
IN mostly
Repentance
OUT
Standard Route
climbable, but getting punky
Dracula
IN - bring your snorkle


The HERA Womenıs Cancer Foundation, a nationally recognized ovarian cancer nonprofit, will present its 3rd Annual Climb4Life Boston March 8-9 at the MetroRock Climbing Center in Everett AND at Central Rock Gym in Watertown. Climb4Life brings together beginner and expert climbers, ovarian cancer survivors, their families and supporters, and anyone else interested to rock climb, raise funds for ovarian cancer research and drive awareness of the signs and symptoms of the deadly disease. Climb4Life Boston is part of a national series that raises money for ovarian cancer research and awareness initiatives through rock climbing and hiking weekends. The event is open to people of all ages, abilities and skill levels. To register, visit http://www.herafoundation.org/c4l-boston-2014/.

Registration is $35 through Feb. 28 and $45 thereafter.

Climb4Life Boston 2014 will take place at two climbing gyms in the Boston metro this year! Registration includes admission to the MetroRock Climbing Gym, their ropes course, a treadwall climbing competition and beer tasting from 4-8 p.m. on Saturday, March 8, plus the main event, yoga sessions and Climbing 101 seminar on Sunday, March 9 from 10 a.m. to 4 p.m. Central Rock in Watertown.

Ovarian cancer is a very serious, yet under-recognized womenıs disease. According to the American Cancer Society , about 22,240 women received a new diagnosis of ovarian cancer in the United States last year and more than 14,000 died. With early detection, about 94 percent will survive longer than five years after diagnosis. BUT, only 20 percent of ovarian cancer cases are caught early enough because there is NO effective early detection test ­ pap smears do not detect the disease. So, for many women, by the time they are correctly diagnosed, the cancer has already reached advanced stages. HERA is committed to stopping the loss of women to ovarian cancer and works to achieve this through fundraising for ovarian cancer research and awareness initiatives.


Up on one of the Mount Washington Valley's finest crags and want to know what that climb you're looking at is? Or maybe you're on your way up from Boston and want to check out the Ice Report for your upcoming weekend plans. Or more likely, you're at work just want to daydream about your next adventure. Well if you have a smart phone handy, you can get to NEClimbs from anywhere you have cell service. While it doesn't offer every single feature of the site and it's not an "app", in mobile form, it does do a whole lot and is very useful. Here is the live link to the mobile version of NEClimbs:

http://www.neclimbs.com/mobile

Check it out and if you have issues on your specific phone, please feel free to let me know.


Join us and LIKE us on Facebook. I'll try and post some interesting pix every Thursday and the latest Ice Report in the season, tho certainly not the whole Report. Here's where you can check it out:

http://www.facebook.com/NEClimbs/



Have fun and climb safe,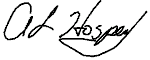 Al Hospers
The White Mountain Report
North Conway, New Hampshire
---
As far as I knew, he had never taken a photograph before, and the summit of Everest was hardly the place to show him how.
Edmund Hillary, referring to the Sherpa Tenzing Norgay