Like reading the White Mountain Report every week? Why not get it delivered to your e-mailbox every Thursday? All you have to do is subscribe. It's fast, painless, and best of all it doesn't cost you a dime!
CLICK HERE...

March 13, 2014

Hi Folks,

You can call me a wimp if you want, but there's no way I was going to get up and drive into the Notch this morning to take route pictures. Sorry 'bout that folks. [wry grin] Especially after snowblowing at 11:30 last night and again this morning to dispose of the 10" of heavy wet stuff we got yesterday that's rapidly turning into concrete! We went from 36 last night when I went to bed, down to a nippy 16 right now at 10. The roads are a mess and frankly this old man wants nothing to do with them. For those of you who are out and about, please take care. It's a wee bit on the dangerous side out there.

I have gotten out climbing and riding a bit over the past week. I did a sweet MTB ride on Monday that went from my house by Cathedral Ledge, through the woods by Echo Lake to Hale's Location, into the woods at the back of Hale's to the logging road behind Whitehorse, up the road behind Whitehorse and Cathedral to the Red's Trail connector to Cathedral Ledge Road, down the road past the North End and back home. It was a little bit more than an hour and almost 8 miles of pretty nice riding.

Tuesday I made the pilgrimage back to Willoughby to do yet another round of battle with The Lake. [grin] This time the weather predictions were for more balmy temps than 2 weeks ago, low 30's and cloudy. My partner Monica and I figured that this would be a reasonable day to go, plus with the big storm coming in and a lot of work over the weekend, who knows when we would get back up there. On the drive up it went from light snow, to rain, to sun and everything in between. We got there simultaneously and the temperature climbed up to the mid30's when we pulled in. Sheesh!!!! We geared up and hiked down the road to the second gully and headed up.

As always the hike uphill warms me up thoroughly, and this time was no exception. For a change I brought a jacket AND a Goretex shell, figuring that it might be drippy, and I wasn't far wrong. When it was time to climb I realized that the ice was a lot softer than it had been 2 weeks ago. While it wasn't pouring water, I would have been pretty uncomfortable without the shell. If you look at the pictures in a few you scan see this big brown stripe on 20 Below. That looked to me as if there was a lot of water flowing over the ice during that warm spell last week. I had to climb through and around some of that and I can assure you it wasn't great.

For a change I was able to actually get lots of single-swing sticks. that was nice, but the quality of the ice was actually pretty funky. There was a lot of crust and many places where it was highly candled, making it had to get good kicks - even with double points. The line I had originally scoped, kind of middle-left, turned out to be really crappy so I wandered more to the left. It was a bit of a tricky 20' traverse on not great ice, with mediocre sticks and feet. Fortunately I was able to get in a good screw to protect Monica following. While this line didn't have the candling, it was still very steep and pretty darn punky. It turns out that the devil was on both sides! I was able to get in screws all right, but only the 22's were actually worth much at all. Thanks to Monica for bringing her Smiley's and couple of new BD's. I used them all.

I ran most of the rope out to a pretty reasonable ledge with a headwall with a good stance. there were some better protected places, but I figured I was going left and if I knocked anything off she could duck down and it would go over her. I brought her up and we swapped the gear back over. Fortunately most of the screws were clear so I headed on up. Again the ice directly above us was very candled, so I trended left toward the rock buttress. the higher I climbed the better the ice, and that was a real plus. Interestingly things got even steeper, even overhanging in places. Although we were on a big section of ice, for some reason it felt for all the world like Repentance. Go figure! I climbed past a lower rap station on a tree on the left, continuing to a station at a higher tree on the left as well. It was an awkward hanging belay, but I was out of the wind that had now picked up. It wasn't a cold wind, but it was annoying.

I brought Monica up and she clipped into a cordelette that I'd wrapped around the tree a bit higher. I felt that if we rapped down 50' to the lower tree, the next rap over the buttress would go all the way to the ground. Fortunately this turned out to exactly be the case, and on the way down I saw footprints that indicated that I was right. We only had to down-climb about 10 easy feet - a piece of cake! Monica broke out the almond and orange chocolate and we celebrated a fun day of climbing with sweets and warm tea. Of course as we were hiking down and back to the car the sun came out, the wind died and it turned into a beautiful spring afternoon. FANTASTIC!

As always it took longer than we expected, probably 5 hours car to top and back down to the car. Couple that with the long drive, especially for her, and you just gotta wonder why we go so far for a climb. I just gotta say that there is nothing quite like Willoughby for testing yourself. You never know what you're going to get up there and honestly it's just BIG. Nothing is ever easy there, especially for me. I know I've said this before, but I find it to be way more exciting than climbing at Frankenstein these days. Warmer temps and sunny days don't really yield that hero-ice thing that you get at Frankenstein. It means danger-danger-Will-Robinson from ice and rock fall. Still, I'm hoping to get in one or 2 more days up there before this season is over. Stay tuned -

20Below_1.jpg
20Below_2.jpg
20Below_3.jpg
20Below_4.jpg
20Below_5.jpg
20Below_6.jpg
20Below_7.jpg
20Below_8.jpg
LakeWilloughby.jpg



It's been a wonderful ice season, but Spring is officially here folks. Thus the sun is strong so it's warm during the day, but it's cold at night. And of course that means that climbs in the full sun are crap, but anything in the shade can still be good and maybe even building a bit. Sure, Standard Route is still massive, but the ice isn't all that good IMO. I was up there today and thought the ice above the cave was punky! Climbs in the reflector oven that is the Amphitheater are a mess now and honestly in my mind it's not a smart place to be. We're entering a time when the best climbing will be up high in the Ravine. And of course the longer days make it a great time to be up there. From here on out I'm only going to be posting pictures of things I think are in climbable shape, and that's a dwindling supply.
Huntington Ravine
IN mostly
Repentance
OUT
Standard Route
climbable, but getting punky
Dracula
IN - bring your snorkle


I've seen many of Ed's shows over the years, and every one has been great. If you're in the area, come see an amazing presentation and support a good cause!

Ed Webster slide show presentation on the History of NH climbing
Saturday, March 29th -630pm
USM Planetarium
Gear/prize raffle w/ proceeds going to save Eagles Bluff via the Access Fund!
$10 in advance at the Maine Rock Gym/ $15 at door


For those of you living in the Portsmouth area, I am playing at the Stone Church in Newmarket on this Friday evening with Bruce Marshall and the Nor'Easters. This is a fabulous band that plays tons of original tunes as well as Allman Brothers and Marshall Tucker. Bruce is the real deal guitarist and singer-songwriter and I am really pleased to be performing with him these days. It's going to be a great show and I'm sure you would enjoy it. We start at 9 and finish at 12:30.


For those of you thinking about Mt Washington this weekend, I strongly suggest that you keep abreast of the status of things up there via the Avalanche Center. As of this morning the posted danger in both Tuckerman and Huntington were both HIGH. They got 14" of 10% average density snow up there folks! Here's a link to the latest advisory, be smart!

http://www.mountwashingtonavalanchecenter.org/


Up on one of the Mount Washington Valley's finest crags and want to know what that climb you're looking at is? Or maybe you're on your way up from Boston and want to check out the Ice Report for your upcoming weekend plans. Or more likely, you're at work just want to daydream about your next adventure. Well if you have a smart phone handy, you can get to NEClimbs from anywhere you have cell service. While it doesn't offer every single feature of the site and it's not an "app", in mobile form, it does do a whole lot and is very useful. Here is the live link to the mobile version of NEClimbs:

http://www.neclimbs.com/mobile

Check it out and if you have issues on your specific phone, please feel free to let me know.


Join us and LIKE us on Facebook. I'll try and post some interesting pix every Thursday and the latest Ice Report in the season, tho certainly not the whole Report. Here's where you can check it out:

http://www.facebook.com/NEClimbs/



Have fun and climb safe,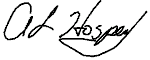 Al Hospers
The White Mountain Report
North Conway, New Hampshire
---
Now days the amount of ice doesn't matter. Just go do it!
Doug Madara