Like reading the White Mountain Report every week? Why not get it delivered to your e-mailbox every Thursday? All you have to do is subscribe. It's fast, painless, and best of all it doesn't cost you a dime!
CLICK HERE...

March 27, 2014

Hi Folks,

WOW, what a week it's been! Lots of music over the weekend, culminating with a great concert Saturday night at the Abenaki Trail Restaurant which was a benefit for the Jen's Friends Cancer Foundation. We raised $443 for the cause. Thanks to all who came out. Earlier that day I went over to the North End of Cathedral and did a series of short video clips that eventually will be posted on NEClimbs as tips for climbers. I got out for a fabulous XC ski over in Jackson on Monday under incredibly bluebird skies. It doesn't get a whole lot better. On Tuesday I went to Willoughby with master guide and good friend Paul Cormier, and then today I got out with George Hurley for a day at Frankenstein. I'm getting ready to head over to play a gig at McGrath's Tavern in town this evening. WHEW!!!!

The second half of this ice season has been a particularly fun one for me. I've been wanting to spend more time at The Lake (Willoughby, so I just made it happen. My first two times were with my friend and partner Monica Stilman, whom I have been climbing with quite a lot this winter. We got in two great days in wildly varying (typical Lake) conditions - one brutally cold, the other cold interspersed with moderate. This weeks venture with Mr. Cormier was actually in what turned out to be a classic spring day at the Lake. It started out as a very cold morning (1 degree), that warmed up to sunny and 30 degrees! Top that with no wind to speak of and you have one of the days that you hope for.

When we got to the pull off by the south end of the Lake there was on one there and the temp was a balmy 7 degrees. However, with no wind and in the sun it actually felt much warmer. We had planned on trying for Crazy Diamond, but we hiked up to Left Tablet gully and walked across. As always, by the time we got to the base of our climb we were thoroughly warmed up and the sun was just a few minutes from coming over the top of the cliff. Looking at the climb, we both were surprised that the entire climb was filled in. There wasn't a cave, and what was normally a pillar, was mostly a curtain. It looked more moderate than usual, but we knew that wasn't likely the case.

I grabbed the first lead and headed up. After about 20' or so the sun came over the cliff and filled the face with warmth. It was truly sweet. We had brought my double ropes and Paul's gear. His screws were razor sharp and he had sprayed them with a silicon spray to make them run in and clean a bit easier. I'd never tried that myself, but it really did seem to make a difference. For the first time at the Lake this season I spotted numerous screw and pick holes. I took a line that started at the right, angled up a bit left and then came back to the right of the soft-oozing pillar on the left. There was a v-thread in the middle of the face and just to its left it looked as if I could build an anchor and get out of the way of any ice coming down from above on Paul's lead. As I brought him up I noticed 2 people walking/skiing across the lake toward Woober Goober Gully on the other side. When he got up we watched them get all the way over to the base of the gully, hang around for a bit and head back. Who knows -

Paul had brought his pack with warm jackets in case it was cold, but with the sun so warm it didn't seem necessary necessary, especially since I belayed him yup bare handed! While he was transferring the gear, I clipped the pack off to the thread so we could grab it on the way down. We figured that we would need to use the thread on the rappel.

Paul headed straight up a groove and then angled left out onto the pillar. It was dripping water and was true hero-ice. I took a bunch of pictures of him, but they didn't come out because the camera switch had gotten knocked into MANUAL mode, meaning it didn't auto-focus. A real bummer since the sun was out and it looked fantastic. At the top of the pillar he had to make some tricky moves up and traverse right, directly over top of me, on more brittle ice. I found myself ducking and tucking into the ice to avoid being hit, but one smallish piece clocked me on my back. It kind of goes with the territory in ice climbing!

He went a pretty good ways right, and then started up toward the big tree where there was a belay/rap station. There was a long period where he didn't move and I could hear some knocking, but I didn't understand what was going on. Communication was hard and I couldn't tell what was going on. After a few minutes he moved again and in about 10 minutes he was off-belay. I decided that since we were coming back here to use the thread and grab the pack I would leave 2 screws in the anchor. Once I was on belay I headed up. All the climbing up to the top of the pillar was really sweet.

The moves to the right weren't any big deal, but the final 30' to the tree was very vertical, and in places slightly overhanging. Right near Paul's second screw of that section I swung my tool into the ice and it totally got stuck! No matter what I did I could not get it out with one hand. I looked up and Paul was chuckling at me. It turns out that exactly the same thing happened to him, in exactly the same place. He had run in the screw there and the hammering noise I'd heard was him using his other tool to get it out! I had to hang on the rope to do the same thing - SHEESH!

I finished it off and rapped down to the anchor and thread. As I did it looked to me as if the ropes went all the way to the ground. I clipped in and put the ropes through a binder so they couldn't get away from me. Paul came down and agreed that it looked as if the ropes would make it so he continued down, calling out that all was well. I grabbed the pack, cleaned the gear and followed quickly. It's great to know you can get off Crazy Diamond from the big tree all the way to the ground. That goes into my book!

We thought about doing Float Like A butterfly, but decided that enough was enough and headed home. It was a near-perfect Willoughby day, one that I hope I can repeat before the season is over.

Paul_1.jpg
Paul_2.jpg
Paul_3.jpg
Willoughby.jpg

Today I went out to take the Report pictures and climb with George Hurley. We drove up the Notch for me to do my business and then came back to Frankenstein. Tho it was an absolutely spectacular morning, tho a bit breezy, there were only 3 cars in the lot at 10 AM. George has climbed almost everything that is IN this season and he wanted to do Hard Rane. It's a neat line that's on a buttress left of Chia Left. I've done it many times over the years and really like it. He was obviously on a tear to lead everything, so I just let him have it. After all, how can I argue with a 79 year old? [grin] Hard Rane climbs a runnel up to a snowy ledge and then up another thin curtain to the top. As always he did a great job, making it look easy.

George_1.jpg
George_2.jpg
George_3.jpg
George_4.jpg

Next he wanted to do a repeat ascent of this new climb he found a week ago that goes up beside the left wall of the Pegasus Amphitheater. He'd rated it Grade II, but I was skeptical. Turns out I was right, it was more Grade III R! the description is below. George calls it My Little Pony, and if you're into adventure ice climbing, you will really like it. He made a very dicey move to get situated on top of a rock buttress where even he struggled to get in a stubby - tho not all the way! Then he climbed the runnel about 30' to a rock face, pulled over on the left into the trees and continued to the top. It was a quintessential George Hurley climb, but really a gas. We decided to call it a day and head back home, fully satisfied with the day's efforts.

Like I said, It's been a great week! Here's hoping for a bunch more before the season is over. [big grin]

My Little Pony - NEI III, M2
FA (?) March 19, 2014 - George Hurley, Geoff Wilson

Climb the left edge of the low-angle Pegasus slab to a yellow birch tree. In March 2014 there were slings and a rap ring on the base of the 5" diameter tree.
Mt Little Pony starts form this birch tree with a very committing move up and left onto the rock buttress and thin ice. On the FA George managed to partially get in a short screw as the first protection. After that protection was slings on small trees on the right and some rock protection on the left wall. At the top of the small corner you can step left over the wall to the trees (5.6), or climb a 5.8 hand crack. 60'

MyLittlePony_1.jpg
MyLittlePony_2.jpg
MyLittlePony_3.jpg



It's been a wonderful ice season, but Spring is officially here folks. Thus the sun is strong so it's warm during the day, but it's cold at night. And of course that means that climbs in the full sun are crap, but anything in the shade can still be good and maybe even building a bit. Sure, Standard Route is still massive, but the ice isn't all that good IMO. I was up there today and thought the ice above the cave was punky! Climbs in the reflector oven that is the Amphitheater are a mess now and honestly in my mind it's not a smart place to be. We're entering a time when the best climbing will be up high in the Ravine. And of course the longer days make it a great time to be up there. From here on out I'm only going to be posting pictures of things I think are in climbable shape, and that's a dwindling supply.
Huntington Ravine
IN mostly
Repentance
OUT
Standard Route
climbable, but getting punky
Dracula
IN - bring your snorkle


I've seen many of Ed's shows over the years, and every one has been great. If you're in the area, come see an amazing presentation and support a good cause!

Ed Webster slide show presentation on the History of NH climbing
Saturday, March 29th -630pm
USM Planetarium
Gear/prize raffle w/ proceeds going to save Eagles Bluff via the Access Fund!
$10 in advance at the Maine Rock Gym/ $15 at door


Up on one of the Mount Washington Valley's finest crags and want to know what that climb you're looking at is? Or maybe you're on your way up from Boston and want to check out the Ice Report for your upcoming weekend plans. Or more likely, you're at work just want to daydream about your next adventure. Well if you have a smart phone handy, you can get to NEClimbs from anywhere you have cell service. While it doesn't offer every single feature of the site and it's not an "app", in mobile form, it does do a whole lot and is very useful. Here is the live link to the mobile version of NEClimbs:

http://www.neclimbs.com/mobile

Check it out and if you have issues on your specific phone, please feel free to let me know.


Join us and LIKE us on Facebook. I'll try and post some interesting pix every Thursday and the latest Ice Report in the season, tho certainly not the whole Report. Here's where you can check it out:

http://www.facebook.com/NEClimbs/



Have fun and climb safe,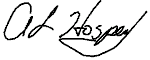 Al Hospers
The White Mountain Report
North Conway, New Hampshire
---
Frostbite ? I consider that a failure.
Marc Twight