Like reading the White Mountain Report every week? Why not get it delivered to your e-mailbox every Thursday? All you have to do is subscribe. It's fast, painless, and best of all it doesn't cost you a dime!
CLICK HERE...

May 1, 2014

Hi Folks,

It's been a really up and down week so far, at least as far as the weather goes. One nice day, two raw and funky days, followed by a day like today that started funky and ended up great. What do I really expect, after all it's Spring. I was planning on going climbing today, but the morning was crappy and the cliffs were totally soaking wet so I bagged it for working on the computer. Then, a bit after noon, I looked out and it was clearing and the thermometer that had showed that the temperature barely above the mid-40's all morning was now almost 60. Woo Woo! I called my buddy Phil to see what he was doing. He was just hanging out inside so we quickly made plans to meet over the entrance to the MTB trails at Sticks & Stones, off Artist Falls Road, in 30 minutes and by the time we got there we could hardly spot a cloud in the sky. Surprisingly the trails were almost totally dry and we ended up riding in shirt sleeves. Go figure - it was great.

Monday was really crappy, rainy and raw, and it looked as if Tuesday would be more of the same. I had to take my wife's car up to Berlin City Motors in Berlin to have some maintenance done and originally had planned to go climbing up there. The weather reports were dismal so I cancelled that plan, but I took the road bike along in case things were better than expected. In spite of a foggy and funky start to the day here in the Valley, amazingly enough it turned nice the further north I went. By the time I was at the dealership the temps were in the mid-40's and it was clear as as bell. What promised to be 3 hours sitting in a dealer waiting room, turned into a great 24 mile ride that took me up Gorham Hill, back over a well packed Dolly Copp Road to Rt 16, up to Great Glen and back to the dealership. I was amazed that Dolly Copp was almost completely clear, with only a 15' section of snow that I had to walk around. Frankly it doesn't get a lot better than that. FWIW that would be a fantastic loop to do in the leaf-peeper season!

It seems that all I've managed to do this week, climbing-wise, is some bouldering at Humphrey's and on the Citadel Boulder. I can easily ride either a road or mountain bike over to either place and grab an hour of fun plus get the aerobic exercise I feel like I need right now. There is something about this time of year that I need to get my lungs moving again. Once we get into a dry spell again I'm confident that I'll be out on the rock a lot more. Right now it's just easier for me to go for a quick ride than to find a partner and go climbing.

Oh Yeah - for those who care about such things, Bear Notch Road is rideable the whole way and Passaconaway Road is as well. As of Saturday neither is open, nor is the road to the top of Cathedral Ledge. I haven't been over to Evans Notch yet, but I would imagine that it is the same, and Hurricane Mt Road is still closed. I imagine that all of these should be open in the next few weeks, once the crews get them cleared.

I did ride over to have a look at the north end of Cathedral this afternoon after my MTB ride to check on the gate. I was somewhat surprised to see some big chunks of ice still on the ground near the road and up on the slab. It just goes to show what is still hanging around.

Here's a couple of pictures. One is of the ice at the north end, the other taken from Great Glen on Tuesday.

Last_Ice.jpg
Gorham_DollyCopp_loop.jpg
MtWashingtonRide.jpg

Peregrines are nesting at the Summit Cliff at Rumney. The entire Summit Cliff, including Northwest Passage and Flea Surgeon, is now closed. The Asylum on the left, and The Monolith on the right are also closed! Peregrines are nesting at the Summit Cliff at Rumney. The entire Summit Cliff, including Northwest Passage and Flea Surgeon, is now closed. The Asylum on the left, and The Monolith on the right are also closed!


Up on one of the Mount Washington Valley's finest crags and want to know what that climb you're looking at is? Or maybe you're on your way up from Boston and want to check out the Ice Report for your upcoming weekend plans. Or more likely, you're at work just want to daydream about your next adventure. Well if you have a smart phone handy, you can get to NEClimbs from anywhere you have cell service. While it doesn't offer every single feature of the site and it's not an "app", in mobile form, it does do a whole lot and is very useful. Here is the live link to the mobile version of NEClimbs:

http://www.neclimbs.com/mobile

Check it out and if you have issues on your specific phone, please feel free to let me know.


Join us and LIKE us on Facebook. I'll try and post some interesting pix every Thursday and the latest Ice Report in the season, tho certainly not the whole Report. Here's where you can check it out:

http://www.facebook.com/NEClimbs/



Have fun and climb safe,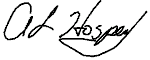 Al Hospers
The White Mountain Report
North Conway, New Hampshire
---
Routes rate me, not the other way around.
Andy Cairns