Like reading the White Mountain Report every week? Why not get it delivered to your e-mailbox every Thursday? All you have to do is subscribe. It's fast, painless, and best of all it doesn't cost you a dime!
CLICK HERE...

May 29, 2014

Hi Folks,

After multiple rainy days, I was getting a little stir-crazy this week. We've had some amount of rain every day singe last Friday, but Tuesday was brutal. It brought in several lines of storms that roared through, dumping a lot of water in a very short period of time. I don't have any problem getting rained on while I'm out. It kind of goes with the territory. But I'm sorry, I can't bring myself to leave the house for an outdoor activity IN the rain. Things have to be pretty darn bad for me to do that. Fortunately I've had a lot of musical work that has kept me occupied in the house. I've had a couple of recording sessions, some mixing work and a big band rehearsal for a wedding that's coming up in 2 weeks. At least it's all somewhat profitable. [grin]

Someone mentioned that a cold front was coming through last night, and it was actually going to be down near freezing. I was surprised, but kind of disregarded it - until I got up this morning. I went outside to check on the garden and it was downright chilly, probably the upper 40's. A friend who lives in Jefferson texted me that it was 34 at his house at 7am, and then my postman said the same thing about his house ion Berlin! It certainly has been a late spring!

That all said, the morning was totally bluebird and I was chomping at the bit to get out and do something fun. I made a few calls about going climbing, but everyone I called was out skiing on Mt Washington. I guess the auto road is open now, so the east snowfields are beckoning folks to get in some of the last turns of the season. I feel the same at the end of ice season, so I guess I can understand. I did a few errands and reached the point where I absolutely HAD to get out and do something fun, so I decided to get out on the mountain bike.

I had figured that things would be really crappy in the woods, but that turned out not to be the case. I rode from my place by Echo Lake, through the woods to Hale's Location, up to the Carroll Reed Trail, up the logging road to an old cut across to the Tent Boulder Trail, up to the boulder, down to the 4 corners, back left to the mineral site and down Sherwood Forest to the logging road, where I went past Joe's Alibi into Hale's and home. All in all a nice 8 miles in 1:21 in darn near perfect conditions. I think that I would have rather climbed, but I don't know - the ride was pretty darn nice. [grin]


I came across the following on Mountain Project. Make of it what you will… http://www.mountainproject.com/v/my-helmet-saved-my-life-on-sunday/109031642

As someone on the NEClimbs Facebook page posted-

"I honestly can't believe that this is considered debatable. Gravity works. Protect your head."


I'm keeping the BugCON level at a 3. I was up in the woods near the Tent Boulder today. Not a problem riding along, but if you stopped the mosquitoes ate me alive! DEET is recommended. Also, the ticks are ferocious right now. Be sure to check yourself every time you are outside.

Peregrines are nesting at the Summit Cliff at Rumney. The entire Summit Cliff, including Northwest Passage and Flea Surgeon, is now closed. The Asylum on the left, and The Monolith on the right are also closed! Peregrines are nesting at the Summit Cliff at Rumney. The entire Summit Cliff, including Northwest Passage and Flea Surgeon, is now closed. The Asylum on the left, and The Monolith on the right are also closed!


Up on one of the Mount Washington Valley's finest crags and want to know what that climb you're looking at is? Or maybe you're on your way up from Boston and want to check out the Ice Report for your upcoming weekend plans. Or more likely, you're at work just want to daydream about your next adventure. Well if you have a smart phone handy, you can get to NEClimbs from anywhere you have cell service. While it doesn't offer every single feature of the site and it's not an "app", in mobile form, it does do a whole lot and is very useful. Here is the live link to the mobile version of NEClimbs:

http://www.neclimbs.com/mobile

Check it out and if you have issues on your specific phone, please feel free to let me know.


Join us and LIKE us on Facebook. I'll try and post some interesting pix every Thursday and the latest Ice Report in the season, tho certainly not the whole Report. Here's where you can check it out:

http://www.facebook.com/NEClimbs/



Have fun and climb safe,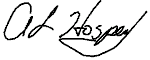 Al Hospers
The White Mountain Report
North Conway, New Hampshire
---
Anyone who climbs walls is certifiably insane.
Russ "The Fish" Walling