Like reading the White Mountain Report every week? Why not get it delivered to your e-mailbox every Thursday? All you have to do is subscribe. It's fast, painless, and best of all it doesn't cost you a dime!
CLICK HERE...

June 12, 2014

Hi Folks,

Over the past couple of weeks we've had a few showers come through, coupled with lots of days that looked and felt as if it was going to rain at any minute. However, it rarely rained and things have been very dry until today. I say that "almost" tongue in cheek since, tho it rained somewhat last night and all morning, it stopped around noon and hasn't rained since. I went out to check on my garden and when I stuck my fingers down into the ground I found that the ground really isn't soaked through. [sigh] Good for the climbing, that;s for sure. But not great for us gardeners and our lawns. On top of the rain It was also a cool morning - low 60's, but warmed up through the day, topping out in the mid 70's.

This is a really busy season for web stuff and music. I only seem to have time for a cople of hours of climbing here & there. I got in a nice morning of climbing on Cathedral With my friend Jeff last Friday. We repeated the new crack left of Sticks & Stones that Bob A & company cleaned and then took a run on AP Treat. Then we threw a TR on By The Way, a.k.a. Welton's Corner. This is a nice dihedral that George Hurley and Mike Khan did several years ago. Interestingly it had been done originally in 1986 by Loren Smith. It was named for his father, who had passed just before. The original rating was 5.9 (why are we not surprised) but the present consensus is 10a. I have to get up there soon and give it a run on lead. The gear looks pretty good and there is a bolt at the crux. While the normal line heads left onto the slab at the top, I also managed a direct finish. However I'm not going to try a lead that way 'till someone cleans off the moss that covers the top slab. Still, it's a cool like and one worth keeping clean.


I wrote about Eitan Green's tragic death on Rainier in last week's report. A number of folks wrote in to correct that I said he'd gone to Colby Sawyer. He actually went to Colby College in Maine. Sorry 'bout that. I also got an email from his mother Beth, thanking me for writing about her son. I have to thank her for raising someone who had such a positive affect on pretty much everyone he met. He will be missed. There will be a Celebration of Life tomorrow, Friday the 13th, at the base of Cathedral Ledge at the end of the day. Tho no official time has been set, I would figure between 5 & 6 sounds about right. Bring something to drink and grill if you like.

RIP Eitan


Still hanging at the top of the scale, a mighty 5! Go out in the woods without bug dope at your own peril! IMO it's pretty bad right now. You have been warned!

Peregrines are nesting at the Summit Cliff at Rumney. The entire Summit Cliff, including Northwest Passage and Flea Surgeon, is now closed. The Asylum on the left, and The Monolith on the right are also closed! Peregrines are nesting at the Summit Cliff at Rumney. The entire Summit Cliff, including Northwest Passage and Flea Surgeon, is now closed. The Asylum on the left, and The Monolith on the right are also closed!


Up on one of the Mount Washington Valley's finest crags and want to know what that climb you're looking at is? Or maybe you're on your way up from Boston and want to check out the Ice Report for your upcoming weekend plans. Or more likely, you're at work just want to daydream about your next adventure. Well if you have a smart phone handy, you can get to NEClimbs from anywhere you have cell service. While it doesn't offer every single feature of the site and it's not an "app", in mobile form, it does do a whole lot and is very useful. Here is the live link to the mobile version of NEClimbs:

http://www.neclimbs.com/mobile

Check it out and if you have issues on your specific phone, please feel free to let me know.


Join us and LIKE us on Facebook. I'll try and post some interesting pix every Thursday and the latest Ice Report in the season, tho certainly not the whole Report. Here's where you can check it out:

http://www.facebook.com/NEClimbs/



Have fun and climb safe,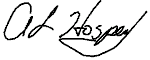 Al Hospers
The White Mountain Report
North Conway, New Hampshire
---
When the slab cut loose, my mind calculated trajectories, analyzed terrain, and fed me its conclusions: no way out, you are going to die. This conclusion seemed to free me to experience the fall. Tumbling, catching air, then the loudest sound I've ever heard - probably the sound of both legs breaking or how to get hit by a Mack truck.
Carl Tobin