Like reading the White Mountain Report every week? Why not get it delivered to your e-mailbox every Thursday? All you have to do is subscribe. It's fast, painless, and best of all it doesn't cost you a dime!
CLICK HERE...

June 28, 2014

Hi Folks,

Sorry I've been late with some of my emails, but life has been very busy this summer. Tons of music gigs, climbing, riding, Boy Scout events, soldering new cables for the studio and believe it or not a bunch of actual WORK! What's a guy to do? [grin]

We all know that cliffs like Cannon and Pisgah are huge exfoliating onions. All you gotta do is to look at the huge talus field at the base! That said, for the most part we consider the cliffs here in our little Valley are more-or-less stable. That is in spite of that big talus field below the right side of the South Buttress that's conveniently hidden in the woods. [wry grin] To be sure, there have been some pretty good sized rock falls on Whitehorse, just in the almost 30 years I've been climbing here. The big ledge that fell off just right of Mistaken Identity, the flake that fell off next to Sea Of Holes and the huge black that fell down over Children's Crusade - making a mess of Beelzebub!

But then there is Cathedral and Humphrey's, both really stable, right? Well while it appears that there isn't a lot of talus below either of those crags, there certainly is a lot of small to mid size stuff laying around on the ground. When I was up at the start of the Saigon's recently I spotted a number of chunks of rock on the ground that were pretty clearly fresh. Almost every time I hike along the base of either of these cliffs I spot stuff like this. I was at Humphrey's a few years ago and actually saw a refrigerator sized block come out of the upper overlaps right of Macadamia! Fortunately these occurrences are rare enough and happen at times when people aren't rich there, so for the most part no one gets injured.

And then of course there the occasional incidents when someone pulls off some rock and it falls to the ground. Again this happens rarely, but it does take place. Apparently last week this took place on Cathedral. Early in the week I was taking a FaceBook break while working on my computer when a thread popped up from my friend Adam B. He said that there had just been a substantial rockfall over on Fun House. As we all know, this is a very popular trade-route on the cliff and it would be a drag of something happened to it! Surprisingly I hadn't heard anything, even tho had the screen door open in my office on the cliff side. So I got up, grabbed a hiking pole and camera and headed over to have a look-see.

I was surprised as I hiked up to the base of the climb that I didn't see any rocks on the ground. There was even a party on the first pitch! I asked them if they had seen anything, but they had not. [hmmm] I decided too walk down the other way, by the kiosk, and who did I see sitting at the picnic tables playing chess with his buddy Jason, but Adam! I asked about the rock. They said they heard it and it was pretty big and loud. They had also walked over to check it out and thought that it had knocked over a tree on the upper ledge. I didn't go back over to check on that. Later that day I heard from another friend that they had been climbing on Black Crack, up near Upper Refuse, and someone had knocked a large rock off on Retaliation. It would have had to be a pretty big rock to go all the way down that upper ledge and down over Fun House. FWIW The people climbing Black Crack never heard a call of ROCK or any alert at all!

Anyway, as we all know, things happen. It is a good thing no one was right there on that very popular route when the rock came down. Had it been on a Saturday afternoon, it could have been a disaster! When it comes down to it, it's kind of surprising that there aren't more incidents like this. For me it's one more reason to wear a helmet! (I know, I know, I just had to get that one in!) Anyway, we do participate in a dangerous sport, both from the dangers our own climbing entails, as well as stuff that "just happens". I guess that's a part of the attraction. [grin]

Climb safe-


Petzl is running a photo contest running right and I entered one. If you have a minute and like my picture, I'd appreciate your vote. The winner gets to go on a Roc Trip with the Petzl crew for 45 days. This would be a real gas...

http://woobox.com/8qfq4w/vote/for/4086925

ThnX

PS - the header of this topic is a sideways reference to a political tune that I wrote with a friend years ago, in the election when the elder Bush was running for President. You can hear it here -

http://www.alhospers.com/music/AlHospers/4_MoreYears.mp3

See if you can figure out all the sample clips. Enjoy


Still at 5, tho it I hope it will be dropping soon.


Up on one of the Mount Washington Valley's finest crags and want to know what that climb you're looking at is? Or maybe you're on your way up from Boston and want to check out the Ice Report for your upcoming weekend plans. Or more likely, you're at work just want to daydream about your next adventure. Well if you have a smart phone handy, you can get to NEClimbs from anywhere you have cell service. While it doesn't offer every single feature of the site and it's not an "app", in mobile form, it does do a whole lot and is very useful. Here is the live link to the mobile version of NEClimbs:

http://www.neclimbs.com/mobile

Check it out and if you have issues on your specific phone, please feel free to let me know.


Join us and LIKE us on Facebook. I'll try and post some interesting pix every Thursday and the latest Ice Report in the season, tho certainly not the whole Report. Here's where you can check it out:

http://www.facebook.com/NEClimbs/



Have fun and climb safe,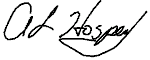 Al Hospers
The White Mountain Report
North Conway, New Hampshire
---
The vias normales had perfect lines but new rock was the essence of climbing for us; throwing loose holds over the shoulder, feeling the exposed grains crush like sugar on footholes....
Paul Pritchard