Like reading the White Mountain Report every week? Why not get it delivered to your e-mailbox every Thursday? All you have to do is subscribe. It's fast, painless, and best of all it doesn't cost you a dime!
CLICK HERE...

September 18, 2014

Hi Folks,

We had a late Spring, but it sure feels like an early Fall/Winter right now. Fall officially starts on September 22nd, next Monday, but it sure feels a lot like the end of October right now. The weather pundits are saying we're going to get our first hard-freeze overnight, tho we had a warning a few days ago. Mt Washington has had some trace snowfall, tho nothing really to write home about thats for sure. Of course there has been measurable snow on the summit in every month since they have been recording such stuff, so a little snow and rime is not all that big an event up there.

Early or not, I'm not anticipating a particularly early ice ice season, but of course the change of season sure gets folks thinking about it. The buying and selling of ice gear and boots is starting to get started on NEClimbs and unsurprisingly some manufacturers are talking up their new winter goods. The date for the MW Valley Ice fest 2015 has been set, it's February 6-8, and details from the INternational Mountain Climbing School folks will start flowing out soon now. That's always one of the big events of the winter season, so you'll want to put it on your calendar.



I got up at 5:30, grabbed some cereal, grabbed a coffee at the Frontside and headed up to the Notch to check things out. As I left town it started snowing lightly, getting heavier as I went along. By the time I got past Bartlett it was obvious that getting any really good pictures was going to be doubtful. Pulling into the Dry River Campground where I take pics of the Amphitheater, I could make out the climbs, but they were hard to really see. It was the same at the Standard Route pullout and Dracula. Further up I couldn't even see Willies Slide or anything on Mt Willard! I took pictures anyway, boping I could tweak them, but it wasn't promising. I was able to get pics of Snot Rocket and the trestle cut by pulling into the viewing area. Coming back down past Standard I stopped again and was able to get a little better shot than previously.
Huntington Ravine
possible
Repentance
OUT
Standard Route
possible
Dracula
OUT

Winter notwithstanding, this time of year is one of the best time to get out on the rock. With cool, crisp days and the gorgeous foliage that the Valley has to offer, it's a fabulous time to climb. While the Valley is always great, places like Mt Oscar, Willard, Webster and North Bald Cap afford some stunning views. I mentioned these last week as well, in the context of out-back climbing. I also it up here before and after the prime leaf-peeper season, because there is less traffic on and off the rock. [wry grin] Regardless of where you decide to climb, it's a perfect time to get out. There will be great climbing days all the way through November so don't miss out on it.


I'm only seeing stray bugs right now, and with the hard freeze that's predicted tonight I think that what's out there is going to get killed off.


Mark your calendar for Saturday, October 25, 2014. Itís time for our annual Fall BBQ in New Hampshire As always itís BYOB and a grille item. The club will provide the grille, and side salads. †

When: Saturday October 25, 5pm till 9pm
Where: Base of Cathedral Ė picnic area opposite kisok
Contact: New England Section Co-Chair Nancy Savickas
nj_savickas_28@hotmail.com


Up on one of the Mount Washington Valley's finest crags and want to know what that climb you're looking at is? Or maybe you're on your way up from Boston and want to check out the Ice Report for your upcoming weekend plans. Or more likely, you're at work just want to daydream about your next adventure. Well if you have a smart phone handy, you can get to NEClimbs from anywhere you have cell service. While it doesn't offer every single feature of the site and it's not an "app", in mobile form, it does do a whole lot and is very useful. Here is the live link to the mobile version of NEClimbs:

http://www.neclimbs.com/mobile

Check it out and if you have issues on your specific phone, please feel free to let me know.


Join us and LIKE us on Facebook. I'll try and post some interesting pix every Thursday and the latest Ice Report in the season, tho certainly not the whole Report. Here's where you can check it out:

http://www.facebook.com/NEClimbs/



Have fun and climb safe,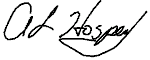 Al Hospers
The White Mountain Report
North Conway, New Hampshire
---
Nobody climbs mountains for scientific reasons. Science is used to raise money for the expeditions, but you really climb for the hell of it.
Edmund Hillary