Like reading the White Mountain Report every week? Why not get it delivered to your e-mailbox every Thursday? All you have to do is subscribe. It's fast, painless, and best of all it doesn't cost you a dime!
CLICK HERE...

December 25, 2014

Hi Folks,

My very best wishes to all of you all for a Happy Holidays. I would like to say that Santa brought us a sack of beautiful ice, but unfortunately that was not the case. What he brought was a real breath of Spring through the middle of the week and into the weekend. We've had 2 days of drizzle and warmish temps, followed now by sun and temps in the upper 40's! If this was late march or early April it would be wonderful, but it's certainly not what I had put on my Xmas List!

Xmas.jpg

I took a ride up into the notch after we opened presents this morning and unfortunately things weren't good at all. While there was some ice still standing, there is a lot less than before. The river is really high up there and there is massive amounts of water flowing. Both upper cascades look like Spring, there is a big waterfall running right down the middle of Willies, and there are waterfalls on Cinema and Elephant Head. The temps are in the mid-40's here in et Valley and low 40's at the top of the Notch. The only good thing is that the predictions starting on Sunday are for much colder temps. With all this water in the system, hopefully the ice will form up in interesting places. At least that's my New Year's wish. [wry grin]


The over weekend and first couple of days of the week were pretty nice. Temps at night in the 20's and days in the low 30's really helped top build the ice. I got out on Monday to climb with by old friend Paul Cormier and his 20-something son, Joe. I'd been keeping my eye on The Snot Rocket at the top of Crawford Notch. I heard that it had been done on Sunday, so I figured I better grab it while I could and I was right. We got there around 10:30 and my fellow IMCS guide Max Lurie and his friend from EMS were already there, finishing it off. By the time we were geared up, they were rapping off so things worked out well. Paul led us up P1. I've always gone up just right of the corner, but this time there was the best ice 20' to the right. I followed next and Joe came up behind. Then I took the upper oil;law pitch. It was quite nice climbing into the woods. There was a weird moment when I knocked a big hunk of ice loose above the top of the pillar. I was able to hold it in place while Paul and Joe took refuge behind the curtain. When I let it loose it came down right where Paul had been standing! WHEW… The rap off was a bit tricky with all the hanging daggers, but it was basically uneventful. At least we got in something of significance before the rains came.

SnotRocket_1.jpg
SnotRocket_2.jpg
SnotRocket_3.jpg



I am absolutely nuts with stuff going on, so this is short... Check out the GIF of Diagonal coming down. it's 42 degrees and rising here in the Valley at 1pm and it was 35 in the Notch when I took pictures. Predictions are for upper 40's!!!! Anything in the sun is VERY problematic right now. Maybe with the exception of Penguin, Standard and Dracula, but be aware of the top curtains on Standard! There is shaded stuff on Willard, like Hitchcock & the Cleft which will likely be fine. But be sure to protect well.
Huntington Ravine
options, but beware snow
Repentance
NO
Standard Route
IN be aware folks!
Dracula
IN - bring your snorkle


Thanks to all who have contributed. If you haven't yet contributed and feel so moved you can add more, and believe me it is appreciated. Just use the link below:

http://www.neclimbs.com/index.php?PageName=donation_fundraiser

As always you can also contribute via check or money order for $20. Just make it out to NEClimbs and send it here:

NEClimbs
92 Bow Lane
North Conway, NH 03860

The White Mountain Report newsletter has been put out consistently since 1998. I have archived almost all of the Reports from as far back as September of 1999 and you can read them online at any time! The current traffic on NEClimbs.com is about 1,450 unique visits a day, has over 1.4 million monthly "hits" and this funky little newsletter goes weekly out to over 1,200 subscribers every Thursday. The expense of the running NEClimbs and putting out The White Mountain Report go on year 'round. PLEASE REMEMBER, it's your contribution that makes this newsletter and the NEClimbs web site possible.

THANK YOU for your continued support...


Up on one of the Mount Washington Valley's finest crags and want to know what that climb you're looking at is? Or maybe you're on your way up from Boston and want to check out the Ice Report for your upcoming weekend plans. Or more likely, you're at work just want to daydream about your next adventure. Well if you have a smart phone handy, you can get to NEClimbs from anywhere you have cell service. While it doesn't offer every single feature of the site and it's not an "app", in mobile form, it does do a whole lot and is very useful. Here is the live link to the mobile version of NEClimbs:

http://www.neclimbs.com/mobile

Check it out and if you have issues on your specific phone, please feel free to let me know.


Join us and LIKE us on Facebook. I'll try and post some interesting pix every Thursday and the latest Ice Report in the season, tho certainly not the whole Report. Here's where you can check it out:

http://www.facebook.com/NEClimbs/



Have fun and climb safe,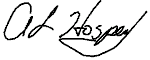 Al Hospers
The White Mountain Report
North Conway, New Hampshire
---
I strode among giants, friends tell me now, though at the time I felt more like a misfit associating with oddballs.
Steve Roper