Like reading the White Mountain Report every week? Why not get it delivered to your e-mailbox every Thursday? All you have to do is subscribe. It's fast, painless, and best of all it doesn't cost you a dime!
CLICK HERE...

February 5, 2015

Hi Folks,

Donít forget that this yearís Ice Fest is THIS WEEKEND. There is a ton of stuff scheduled, the ice is in great shape and honestly this is something you DO NOT want to miss. Iíve been to every Ice Fest for the past 20 years and I assure you that itís a very spacial event. Being able to see the guest guides up close and in person is a very rewarding tuning to do. I still use the tips that I got from clinics I took from Alex Lowe and Mark Twight many years ago. Clinics are filling up fast, but there are a few slots still available in some groups so check it out NOW.

Get more info here: http://www.mwv-icefest.com


A couple of quick notes about Ice Fest - All of the guides will be working hard to get you folks out there and climbing as quickly as possible so you get your moneyís worth. That means that you will be best served by getting to IME promptly and have all your stuff ready to go. This is especially true for those of you involved in group clinics. There are always a couple of folks who show up late and everyone is sitting around waiting on them. Donít be that person. And lastly, at the risk of sounding self-serving, if you feel as if your guide has done a good job, tip them. These women and men work very hard and often put their well-being at risk, giving you the experience that signed up for. While of course they get paid, anything extra is highly appreciated.

This has been a crazy week work, music, fun and weather wise. While I love the winter, this one has been darn-near unrelenting with the temps rarely getting above the mid-teens. And when they do, like yesterday afternoon and this morning, it feels positively balmy. Iíve gone out a couple of times and I think that the two things I want to mention are be sure to make sure you have that warm belay-jacket and your ice screws and picks are sharp Ďcause the ice is hard right now and itís brutally cold.



The weather event we had over the past 2 days really didn't seem to significantly impact the climbs, other than the fact that it wasn't cold at all for about 36 hours. That said, it was chilly Wednesday night and it's really going to be cold for the weekend. My guess is that things will be quite good, but likely very hard and somewhat brittle. In addition there is a LOT of very heavy snow out there folks. Climbs like Cinema, Shoestring and really anything where there is a snow-loading aspect should be avoided at least for several days. And since it's going to be in single digits at least overnight the next few days, protect early and often.
Huntington Ravine
avalanche danger
Repentance
nobody's doing it!
Standard Route
good
Dracula
good

Here are a few interesting pix from this morning:

CathedralLedge.jpg
DroplineMachine.jpg
AngelCakes.jpg
LHMonkeyWrench.jpg
MtWashington.jpg
Shoestring.jpg
SnotRocket.jpg
Unicorn.jpg
CrawfordTrestleCut.jpg
Diagonal.jpg
Willard_UpperTier.jpg

More pix are on NEClimbs Ice Report and Facebook.


Up on one of the Mount Washington Valley's finest crags and want to know what that climb you're looking at is? Or maybe you're on your way up from Boston and want to check out the Ice Report for your upcoming weekend plans. Or more likely, you're at work just want to daydream about your next adventure. Well if you have a smart phone handy, you can get to NEClimbs from anywhere you have cell service. While it doesn't offer every single feature of the site and it's not an "app", in mobile form, it does do a whole lot and is very useful. Here is the live link to the mobile version of NEClimbs:

http://www.neclimbs.com/mobile

Check it out and if you have issues on your specific phone, please feel free to let me know.


Join us and LIKE us on Facebook. I'll try and post some interesting pix every Thursday and the latest Ice Report in the season, tho certainly not the whole Report. Here's where you can check it out:

http://www.facebook.com/NEClimbs/



Have fun and climb safe,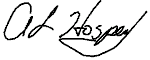 Al Hospers
The White Mountain Report
North Conway, New Hampshire
---
Why ? Why, why, why do I do this ???
Chuck Pratt