Like reading the White Mountain Report every week? Why not get it delivered to your e-mailbox every Thursday? All you have to do is subscribe. It's fast, painless, and best of all it doesn't cost you a dime!
CLICK HERE...

February 12, 2015

Hi Folks,

Ice Fest 2015, the 22nd such event, is now officially ďin the booksĒ and what a weekend it was. I had a great time and I hope those of you who made it up for the weekend agree. I got to see tons of of old friends, and made a lot of new ones. The ice was most excellent almost everywhere, which made for a near-prefect experience. IMNSHO it was a MAJOR SUCCESS. Brad, Rick, Ashley, Ann, Mikey, Todd etíal put on one heck of a heck of an event and tho I havenít been to any other Ice Fest, I gotta doubt it gets a whole lot better than this.

I gotta say that it was a pretty tiring weekend for me personally. I was fortunate to guide on Saturday and Sunday, plus I had a band gig Saturday night in Fryeburg. WHEW! On the good side on both days I was the assistant in Steep Ice group clinics. Iíve done several of these over the years and really enjoyed them. This time on Saturday I was with Kevin Mahoney at Texaco Amphitheater, and on Sunday at Cave Route with Ben Gilmore. These guys are probably 2 of the nicest people youíre going to meet, and on top of that 2 of the best climbers I know. As always their clinics are great and I think that most people found them very helpful. Saturday was surprisingly warm, sunny and in the upper 20ís, whereas Sunday was a complete opposite, breezy and single digits. I have a fractured left forefinger and it kept getting very cold on Sunday. It was really worrisome and I wished I had brought some hand-warmers. I usually donít need anything like that, but this was very different. Hopefully I will get healed up soon Ďcause this is really annoying.

Here are some pix from the weekend. I hope you had as much fun as I did. Heck, Iím already looking forward to next year!

IceFest_Texaco_1.jpg
IceFest_Texaco_2.jpg
IceFest_Texaco_3.jpg
IceFest_Texaco_4.jpg
IceFest_Texaco_5.jpg
IceFest_Sunday.jpg
IceFest_Frankenstein_BenGilmore_group.jpg
IceFest_consignment_contest.jpg

A quick safety reminder - When I was at Cave Route I noticed a number of parties walking from Bobís or the north end of the trestle, under Widowís Walk, to get to the main Amphitheater, At least one party stood almost directly under the big hanging daggers pointing and what looked like taking pictures. IMHO this is a really BAD IDEA. I have seen these pillars come down many times in all sorts of weather, and when they do it is instantaneous and catastrophic! There are huge pieces of ice that both shatter and crash all the way down to the bottom of the trestle. That is why there are no trees between Widowís Walk and the trestle! I know itís quite a bit further to walk across the trestle and up the hill, but it us the difference between a major accident waiting to happen and a safe approach. Word to the wise folks.

WidowsWalk_bad.jpg



It's been a wonderful ice season, but Spring is officially here folks. Thus the sun is strong so it's warm during the day, but it's cold at night. And of course that means that climbs in the full sun are crap, but anything in the shade can still be good and maybe even building a bit. Sure, Standard Route is still massive, but the ice isn't all that good IMO. I was up there today and thought the ice above the cave was punky! Climbs in the reflector oven that is the Amphitheater are a mess now and honestly in my mind it's not a smart place to be. We're entering a time when the best climbing will be up high in the Ravine. And of course the longer days make it a great time to be up there. From here on out I'm only going to be posting pictures of things I think are in climbable shape, and that's a dwindling supply.
Huntington Ravine
IN mostly
Repentance
OUT
Standard Route
climbable, but getting punky
Dracula
IN - bring your snorkle

Here are a few interesting pix from this morning:

AngelCakes.jpg
Diagonal_Mordor.jpg
Dropline_Machine.jpg
LHMonkeyWrench.jpg
PaintedWalls.jpg
WayInTheWilderness.jpg
Shoestring.jpg
SnotRocket.jpg

More pix are on NEClimbs Ice Report and Facebook.


I decided that I wanted to climb something on my own this morning after I got the weekly pictures done, but wasnít sure what I wanted to do. Iíve kind of slowed down the soloing a bit this season, but I wanted something interesting. I thought about Standard, but when I got up to the top of the Notch I decided to head down the tracks to see what struck my fancy. I had checked out Cinema from the road and it looked way too thin for my taste, so I thought the Monkey Wrench to Upper Hitchcock would be a good option. However as I walked past the Trestle Cut, it looked very inviting, as did the ramp on the left. I donít think Iíve done the Cut in 20+ years, so that was a fun warmup. I ran up the gully, rapped off and then went up again and did the left curtain. I rapped again and checked out the ramp. It looked about on the order of difficulty as Thresher, but I couldnít tell what the finish on the left was like. Still, I figured if I didnít like it I could back down to the big pillar about 2/3 of the way up and rap from it.

I decided to trail my 8mm rope and print a couple of screws, just in case. As I thought, the climbing was very exposed, but quite easy - probably Grade 2 - much easer than the curtain in the Cut. As I passed the pillar I thought that it would go, but looked somewhat brittle. Leading it would require some serious finesse. I kept traversing left, but when I got to the far left I couldnít tell if the top-out was ice or rock. I didnít feel comfortable with it so I downclimbed the 30í back to the pillar, ran in a screw and set up the rope to rap. Iíve rapped from drips before and felt very comfortable, including the one that often forms at the top of Gooferís. This one was at least 4í around and was very solid so I felt just fine about it. That said, I did test it well before I pulled my screw! [wry grin] The rap was easy and the rope pulled with no problems and it was a very fun little climb. Regarding the top-out, when I drove down the Notch past Snot Rocket I would see that there was ice all the way up to the trees so it would have been just fine - go figure! No matter, it was a fun way to spend the morning on things I havenít done in a long time.

Al_CrawfordTrestle.jpg
CrawfordTrestleCut.jpg
CrawfordTrestleRamp.jpg


Up on one of the Mount Washington Valley's finest crags and want to know what that climb you're looking at is? Or maybe you're on your way up from Boston and want to check out the Ice Report for your upcoming weekend plans. Or more likely, you're at work just want to daydream about your next adventure. Well if you have a smart phone handy, you can get to NEClimbs from anywhere you have cell service. While it doesn't offer every single feature of the site and it's not an "app", in mobile form, it does do a whole lot and is very useful. Here is the live link to the mobile version of NEClimbs:

http://www.neclimbs.com/mobile

Check it out and if you have issues on your specific phone, please feel free to let me know.


Join us and LIKE us on Facebook. I'll try and post some interesting pix every Thursday and the latest Ice Report in the season, tho certainly not the whole Report. Here's where you can check it out:

http://www.facebook.com/NEClimbs/



Have fun and climb safe,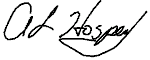 Al Hospers
The White Mountain Report
North Conway, New Hampshire
---
The grades for crack climbing in Indian Creek are hard, harder, and anatomically incorrect.
Jack Tackle