Like reading the White Mountain Report every week? Why not get it delivered to your e-mailbox every Thursday? All you have to do is subscribe. It's fast, painless, and best of all it doesn't cost you a dime!
CLICK HERE...

February 19, 2015

Hi Folks,

Itís been a brutal week since last we spoke. We have continued to get battered with storms and cold temps. And yet tucked into that was yesterday - an absolutely bluebird day with temps around 31 at 2:30 pm. It gave us all some hope that this winter will woo come to an end and that spring will spring sooner, rather than later. Of course we got slapped in the side of the head last night, waking up to 7Ē here in the Valley. Itís not surprising, and it certainly a lot better than what you peeps in Boston are going through. As Iím writing this itís snowing and 26 degrees, go figure.


As Iím sure most of you are aware, a young woman died on Mt Washington on Sunday after attempting a northern Presi traverse on one of the worst possible days weíve had this winter. It is always easy to criticize and Monday morning quarterback incidents such as this and Iím sure it will be discussed at length in next yearís AINAM. Some people have a different take on risk. I am, and have always been, fairly risk-adverse in the mountains. Perhaps there was a lull in the weather as she came out of tree line by Madison and she thought she could make it across. Apparently she was experienced in mountain travel, yet clearly she made a critical mistake. We likely will never know exactly what happened. She was found ďÖ1/4 mile from Madison Hut, southeast on Star Lake Trail, 50 yds east off trailĒ, her pack contents consisted of mostly tech gear, no sleeping bag or bivy gear!

Below are some articles about the incident and a video taken by a member of the search team. RIP

http://www.conwaydailysun.com/newsx/local-news/119239-wilcox-says-woman-s-climbing-death-monday-offers-lessons
http://trailtosummit.com/new-hampshires-presidential-range-claims-another-life/
https://www.youtube.com/watch?v=DP4u6VyrgCk&feature=youtu.be


The deadline of March 1 is almost upon us for submission of applications for the AAC delegation to the Rock Us in the Caucasus 2015 event in Armenia and Georgia this September. Want to go climb in Armenia and Georgia this summer? APPLY NOW

rockusinthecaucasus.com



It's been a wonderful ice season, but Spring is officially here folks. Thus the sun is strong so it's warm during the day, but it's cold at night. And of course that means that climbs in the full sun are crap, but anything in the shade can still be good and maybe even building a bit. Sure, Standard Route is still massive, but the ice isn't all that good IMO. I was up there today and thought the ice above the cave was punky! Climbs in the reflector oven that is the Amphitheater are a mess now and honestly in my mind it's not a smart place to be. We're entering a time when the best climbing will be up high in the Ravine. And of course the longer days make it a great time to be up there. From here on out I'm only going to be posting pictures of things I think are in climbable shape, and that's a dwindling supply.
Huntington Ravine
IN mostly
Repentance
OUT
Standard Route
climbable, but getting punky
Dracula
IN - bring your snorkle

Here are a few interesting pix from this morning:

goofers.jpg
AngelCakes.jpg
CathedralLedge.jpg
LHMonkeyWrench.jpg
Shoestring.jpg
SnotRocket.jpg
WillardUpperTier.jpg
Unicorn.jpg

As always, more pix are on NEClimbs Ice Report and Facebook.


Up on one of the Mount Washington Valley's finest crags and want to know what that climb you're looking at is? Or maybe you're on your way up from Boston and want to check out the Ice Report for your upcoming weekend plans. Or more likely, you're at work just want to daydream about your next adventure. Well if you have a smart phone handy, you can get to NEClimbs from anywhere you have cell service. While it doesn't offer every single feature of the site and it's not an "app", in mobile form, it does do a whole lot and is very useful. Here is the live link to the mobile version of NEClimbs:

http://www.neclimbs.com/mobile

Check it out and if you have issues on your specific phone, please feel free to let me know.


Join us and LIKE us on Facebook. I'll try and post some interesting pix every Thursday and the latest Ice Report in the season, tho certainly not the whole Report. Here's where you can check it out:

http://www.facebook.com/NEClimbs/



Have fun and climb safe,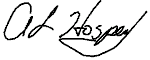 Al Hospers
The White Mountain Report
North Conway, New Hampshire
---
Wilderness /n./ archaic word used to refer to the space that once existed between urban areas and which is now used as a proving ground for 4-wheel drive vehicles.
unknown