Like reading the White Mountain Report every week? Why not get it delivered to your e-mailbox every Thursday? All you have to do is subscribe. It's fast, painless, and best of all it doesn't cost you a dime!
CLICK HERE...

May 7, 2015

Hi Folks,

Iíve been doing a lot of house-related stuff this past week. We had some damage to our vinyl siding in a big wind storm in mid-March that required re-sidning the front of the house and doing some patchwork in the back. It was kind of a big job. Because of what had to be done I had to remove the webcam wiring and reroute it into the house in a very different manner. Thatís why the webcam was down for the past couple of days. I also found that there was a problem with the server that uploads the weather station data, and that is now [hopefully] resolved.

When I pulled the webcam out of itís wooden enclosure, I was surprised to see just how rotten the mount it was attached to was. It was actually a real mess, and on top of that there was the remains of a squirrel nest in the insulation that weíd wrapped around the DotWorks heated dome. I gotta think that they probably had huddled there in the winter for the warmth. Hereís what it looked like when I pulled it out and the mess they made:

webcam_1.jpg
webcam_2.jpg

In addition there were bugs and a spider web that were inside the dome. If you look past the reflection of the house and at the bottom of the image you can see them:

webcam_3.jpg

Hereís some shots of the cam in its dome after I pulled it all off the tree, the new wire run into the house through the siding (I calked it with silicone afterwards), and the upgraded mounting system. Arguably I should have painted it, but itís either PT or outdoor plywood so it should be OK

webcam_4.jpg
webcam_5.jpg
webcam_6.jpg

After I got it all working I also updated the various shots that it takes. While I was doing that I spotted a climber on the Recompense beast Flake pitch and got these 2 shots. Not too bad IMO.

Recompense_1.jpg
Recompense_2.jpg


So Iím leaving tomorrow for George and my annual spring trip to the Shawngunks. We go every Spring and Fall and weíve been looking forward to this trip for a while. George is climbing great tho Iím still nursing a badly sprained finger, but Iím sure we will find some fun things to do. If you see 2 old guys wandering around please stop & say hi.



I am absolutely nuts with stuff going on, so this is short... Check out the GIF of Diagonal coming down. it's 42 degrees and rising here in the Valley at 1pm and it was 35 in the Notch when I took pictures. Predictions are for upper 40's!!!! Anything in the sun is VERY problematic right now. Maybe with the exception of Penguin, Standard and Dracula, but be aware of the top curtains on Standard! There is shaded stuff on Willard, like Hitchcock & the Cleft which will likely be fine. But be sure to protect well.
Huntington Ravine
options, but beware snow
Repentance
NO
Standard Route
IN be aware folks!
Dracula
IN - bring your snorkle


Iíve ridden almost all the local trails in the past 2 weeks, and all are reasonably dry and rideable. IMO the only mud is where itís usually muddy. On Wednesday a friend and I rode up the Red Tail Trail, down the Cranmore Connector, down the back side of Cranmore and back to the water tank through Crown Ridge. Overall it was generally dry and very rideable, tho there was some mud on Cranmore and the Crown Ridge section wasn't great. In addition, there were at least 5 large trees down on the RT and 2 or 3 on the Connector. The latter in the section from Kettle Ridge to Cranmore. These are trees that will take a chain saw to remove. You aren't going to get them out using a folding saw folks! Hereís a couple of pix of the ride:

bike_1.jpg
bike_2.jpg
20150506_RedTail.jpg

Always an adventure, aye?


Still no biting blackflies or mosquitoes up here, tho Iím seeing them occasionally. That said, Iíve been encountering ticks in a variety of places including Humphreyís and some of the mountain bike rides Iíve been doing like the Red Trail Trail off Hurricane Mountain Road. You want to be sure to check yourself thoroughly for ticks if youíre out in the woods now. Iím sure that the b/f will be coming out as soon as we get some rain so prepare yourself. [sigh]


Up on one of the Mount Washington Valley's finest crags and want to know what that climb you're looking at is? Or maybe you're on your way up from Boston and want to check out the Ice Report for your upcoming weekend plans. Or more likely, you're at work just want to daydream about your next adventure. Well if you have a smart phone handy, you can get to NEClimbs from anywhere you have cell service. While it doesn't offer every single feature of the site and it's not an "app", in mobile form, it does do a whole lot and is very useful. Here is the live link to the mobile version of NEClimbs:

http://www.neclimbs.com/mobile

Check it out and if you have issues on your specific phone, please feel free to let me know.


Join us and LIKE us on Facebook. I'll try and post some interesting pix every Thursday and the latest Ice Report in the season, tho certainly not the whole Report. Here's where you can check it out:

http://www.facebook.com/NEClimbs/



Have fun and climb safe,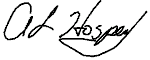 Al Hospers
The White Mountain Report
North Conway, New Hampshire
---
I find that rock climbing is the finest, most healthiest sport in the whole world. It is much healthier than most; look at baseball, where 10,000 sit on their ass to watch a handful of players
John Salathť