Like reading the White Mountain Report every week? Why not get it delivered to your e-mailbox every Thursday? All you have to do is subscribe. It's fast, painless, and best of all it doesn't cost you a dime!
CLICK HERE...

June 4, 2015

Hi Folks,

So we worked our way through 2 1/2 days of rain earlier this week. It wasn't all that much in actual inches, but the steady drizzle for 48+ hours did somewhat alleviate the drought conditions and help our lawns and gardens. The water level also rose a pretty good bit in the streams and the Saco. Sure it made a mess for us climbers, but it was a very good thing for everyone else.

I was able to get out last Friday with Brad for several hours on an absolutely gorgeous day. Cathedral Ledge was still closed at the time so we headed to Whitehorse. Amazingly the parking lot was packed, probably due to the closing, and there were folks everywhere. We'd done Cormier-Magness the last time we were out, so we looked around for something we hadn't done in a while. We thought about Sea Of Holes, but we had both guided it last fall, so we chose the first several pitches of The Dike Route. This is an interesting climb put up 1933 by Fritz Weissner and Robert Underhill. It starts at a faint dike left of Sea Of Holes, and if you want to do it all, can lead you all the way over to the top of Wedge. I started rather casually up the unprotected slab and was embarrassingly spit off by the oak pollen and little yellow "thingies" about 12' up, sliding right back to the ground. SHEESH! Wishing I had a can of compressed air on my harness, I headed up again - brushing and blowing off every foothold until I was out of the trees. I missed the anchor on the right of the overlap, so I built one at the higher flake and brought Brad up. He continued up past the normal belay, to the optional belay near the grassy section near the top of the dike. Since we only had a few hours, we decided to TR the slab crux of Pathfinder for giggles. We'd both done is many times, but it was a good exercise. I did spot a few bolts that would be worth replacing at some point and we put them on the list. When we rapped off we also felt that adding a second bolt to the single-bolt anchor would be a good idea. Who knows tho…

Jeff Lea and I got out for a couple of hours, again on Whitehorse, yesterday. Again limited in time, we decided to do the classic version of Standard Route to the Pinch via the Toilet Bowl and Crystal Pocket. There were a few parties on the slabs, but not nearly as many as last Friday. I led to the Toilet Bowl, Jeff to the Crystal Pocket and I finished to the Pinch. We weren't hugely fast, but not slow either. Standing at the Pinch I remember an evening about 17 years ago when I climbed up the bulge from the Pinch to start Wavelength, and the bugs were swarming around my head like a helmet and the dope did no good at all. This time he blackflies were more in evidence than last week, tho if I'd had any bug dope they wouldn't have been an issue at all. Once again, it seemed that there are some bolts that could use some love. All in all it was fun couple of hours.

Here's a few pix:

DikeRoute_Brad.jpg
Brad.jpg
Al.jpg
DikeRoute_old_new.jpg
Whitehorse.jpg
Standard_Jeff_lead.jpg
Standard_Jeff_rap.jpg



I rode my MTB up the Mt Willard trail this morning. it was amazing! I was in a hurry in both directions, but as I went through the Notch I glanced at the various climbs. The sun is strong and really baking everything out everywhere. I spotted someone on Standard but everything in the Amphitheater looks poor. The left face of Willard IMO is toast. IMNSHO if it's not in the shade, I would consider it highly suspect.
Huntington Ravine
IN mostly
Repentance
OUT
Standard Route
IN be aware folks!
Dracula
IN - bring your snorkle


Hurricane Mountain Road was closed for a while last week for work on hooking up sewer lines to the houses up there, making for a great time to ride it. I try to get up all the seasonal notch roads before they are officially opened to avoid the traffic. That said, if you're into riding on the road you should get over to Jackson. You can get in 25-30 miles and well ofer 2,000' of climbing and hardly see any cars at all, even in the height of summer. One of my favorite rides is over Thorn Hill from the Intervale side, up Switchback Road to the top of Tyroll, back down and across and down Tin Mine, Up to Jackson Highlands Rd doing both sections, up to Black Mountain and across to Carter Notch, back across and the up Dundee. Try it sometime. If you're into hills, that's a good one.


While I keep hearing how horrible the bugs are in different places, and yes they have gotten somewhat worse even for me, it's hard for me to move up to a truly HORRIBLE rating so far. I was out on Whitehorse last Thursday and there were hardly any at all, Sunday in the rain in the deep woods on a MTB ride and there were minimal, and again on Cathedral yesterday (Wednesday) and they were annoying, but not terrible. The worst bugs I've seen so far this season were clouds of mosquitoes in the woods near the Moats on the MTB about a week ago and fortunately an application of Deep Woods Off took care of them. YMMV of course.


Up on one of the Mount Washington Valley's finest crags and want to know what that climb you're looking at is? Or maybe you're on your way up from Boston and want to check out the Ice Report for your upcoming weekend plans. Or more likely, you're at work just want to daydream about your next adventure. Well if you have a smart phone handy, you can get to NEClimbs from anywhere you have cell service. While it doesn't offer every single feature of the site and it's not an "app", in mobile form, it does do a whole lot and is very useful. Here is the live link to the mobile version of NEClimbs:

http://www.neclimbs.com/mobile

Check it out and if you have issues on your specific phone, please feel free to let me know.


Join us and LIKE us on Facebook. I'll try and post some interesting pix every Thursday and the latest Ice Report in the season, tho certainly not the whole Report. Here's where you can check it out:

http://www.facebook.com/NEClimbs/



Have fun and climb safe,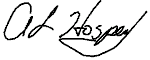 Al Hospers
The White Mountain Report
North Conway, New Hampshire
---
I had the unique experience the next day: placing sixteen bolts in a row. It was just blank and there was no way around. But it was a route worth bolting for, and after a time I began to take an almost perverse joy in it, or at least in doing a good job.
Royal Robbins, Tis-sa-ack ascent