Like reading the White Mountain Report every week? Why not get it delivered to your e-mailbox every Thursday? All you have to do is subscribe. It's fast, painless, and best of all it doesn't cost you a dime!
CLICK HERE...

June 25, 2015

Hi Folks,

Itís a gas to finally meet in person people Iíve corresponded with over the years. This week I finally hooked up with Bobby G, someone Iíve talked with on NEClimbs for quite a while. He lives in DC, but comes up here and weíve talked about getting together, but it just hasnít happened for one reason or another. Youíd think I would have time to get out almost anytime, but it doesnít quite work like that. Go figureÖ

Weíd emailed back & forth and made plans to climb on Tuesday afternoon, but it rained Monday night and when I got up it was still drizzling. SHEESH! I had a appointment at noon and before I left I texted him that I didnít think it was going to happen, but it didnít go through. Strangely enough, I got home and it was clear and breezy and the street looked as if it hadnít rained at all so I grabbed my stuff and headed over there. His truck was parked on the road, but he wasnít there so I hiked in a bit and hollered his name. I heard a call back from up by Weissnerís and he walked down the hill. Very cool -

Things looked wet, but I figured we should just head on up and maybe we could find something dry enough to climb. You never know, right? Everything we looked at from Weissnerís past Robinson Crusoe was sopping, but when we got to the Cakewalk face were were pleasantly surprised that it looked dry. We figured what the heck, so he led the first pitch up to the belay tree in the gully. I followed and instead of going to the tree headed up to the the bolt anchor straight up. I brought him up and we looked around in surprise, everything on the upper wall was basically dry! So, to make a long story short, we climbed the second pitch of Cakewalk, the second pitch of Mr. Moto and the second pitch of Above & Beyond. It was all very nice and dry and was well worth the effort.

It just goes to show you that if you want to climb bad enough, you can often find something to do. Hopefully we will manage to find a bit nicer a day to get out sometime, but all in all this was pretty nice regardless.



It's been a wonderful ice season, but Spring is officially here folks. Thus the sun is strong so it's warm during the day, but it's cold at night. And of course that means that climbs in the full sun are crap, but anything in the shade can still be good and maybe even building a bit. Sure, Standard Route is still massive, but the ice isn't all that good IMO. I was up there today and thought the ice above the cave was punky! Climbs in the reflector oven that is the Amphitheater are a mess now and honestly in my mind it's not a smart place to be. We're entering a time when the best climbing will be up high in the Ravine. And of course the longer days make it a great time to be up there. From here on out I'm only going to be posting pictures of things I think are in climbable shape, and that's a dwindling supply.
Huntington Ravine
IN mostly
Repentance
OUT
Standard Route
climbable, but getting punky
Dracula
IN - bring your snorkle


My friends and I like to think that we have some of the best mountain biking in the Northeast right here in our little Valley, tho Iím sure there are lots of good trails all over. Thereís the 25 miles on the west side, the Moat side of town, another 25 or so on the East side in the vicinity of Middle Mountain, Pudding Pond and Redstone, plus probably another 8-10 of interesting stuff around Davis Hill. Whatís often forgotten about is the network of trails and logging roads in the Robb Brook area off Bear Notch Road. If you look on Google Earth you can see just how many miles of roads and trails wind and wander all over that area. If you havenít ridden over there I highly recommend it. You can easily spend a day riding out there. I know that some of the folks who are climbing at Greenís Cliif and Owlís are accessing it from there as well. And if you like that area you can check out the Experimental Forest trails on the Bartlett side of the road or Sawyer River Road & Sawyer Pond. Thereís lots to do so explore & enjoy.


Put this on your schedules - September 11-13. More details will come later.


In spite of some folks saying that the bugs are horrific, honestly I just donít see it. Iíve been at Whitehorse, Cathedral, Humphreys and riding all over in the woods and feel that they are no worse than any other time, maybe even a little better. So Iím dropping BugCON to a 3.


Up on one of the Mount Washington Valley's finest crags and want to know what that climb you're looking at is? Or maybe you're on your way up from Boston and want to check out the Ice Report for your upcoming weekend plans. Or more likely, you're at work just want to daydream about your next adventure. Well if you have a smart phone handy, you can get to NEClimbs from anywhere you have cell service. While it doesn't offer every single feature of the site and it's not an "app", in mobile form, it does do a whole lot and is very useful. Here is the live link to the mobile version of NEClimbs:

http://www.neclimbs.com/mobile

Check it out and if you have issues on your specific phone, please feel free to let me know.


Join us and LIKE us on Facebook. I'll try and post some interesting pix every Thursday and the latest Ice Report in the season, tho certainly not the whole Report. Here's where you can check it out:

http://www.facebook.com/NEClimbs/



Have fun and climb safe,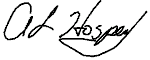 Al Hospers
The White Mountain Report
North Conway, New Hampshire
---
Being out on lead is like having a loaded gun pointed at your head all day !
Russ "The Fish" Walling