Like reading the White Mountain Report every week? Why not get it delivered to your e-mailbox every Thursday? All you have to do is subscribe. It's fast, painless, and best of all it doesn't cost you a dime!
CLICK HERE...

July 9, 2015

Hi Folks,

As some of you may know, I wrote up the local reports for the American Alpine Club book Accidents In North American Mountaineering. I'm sure that most of you know about it, but if you don't, I highly recommend you check it out. While not exactly what I would call "light reading", it's well worth perusing. It details many of the accidents that took place in the previous year, with an eye to what happened, why and what could have been done to prevent them. Back in the pre-Internet days, other than word-of-mouth, it was the only way we would hear about many of these incidents.

These days almost within minutes of something happens, it's on the web. Accidents are posted on web sites, forums (like the one on NEClimbs.com) or on Facebook. Information about a recent one at the North End of Cathedral Ledge was posted on NEClimbs almost within an hour of it taking place. Often the comments and criticisms are unpleasant, and that's somewhat typical of the Internet. The thing about the Internet is that, in many cases, it allows people to hide behind a "screen name" or "handle", allowing them some level of anonymity. This say things that they likely wouldn't say to someone's face. In addition, they can portray themselves as experts on subjects that they may be less than knowledgable about. This is why I like to read AINAM. Most of the time the descriptions of the incidents are well researched and the analysis well reasoned by an experienced reporter.

I was just thinking about all this because of a story a fellow guide posted on their Facebook page about a tragic accident that took place in Mesa, Arizona this January.

http://www.phoenixnewtimes.com/news/poor-rappel-setup-led-to-asu-students-fatal-fall-7468789

This was the second rappelling accident in the Phoenix area in the past 6 months. A quick perusal of the old AINAM that I have at hand once again confirms that rappelling accidents are probably one of the most common causes of accidents every year. Rapelling is one of the times when climbers need to be the most vigilant. Usually it is when we are tired, after doing our climb, and we are in a hurry to get down off our climb - often at the end of the day. It is a time, like when we are tieing-in to the rope, when we need a second pair of experienced eyes to confirm that everything is as it should be.

I will be very interested to see the AINAM analysis of this and the other mentioned rappelling incident in this years book.



I rode my MTB up the Mt Willard trail this morning. it was amazing! I was in a hurry in both directions, but as I went through the Notch I glanced at the various climbs. The sun is strong and really baking everything out everywhere. I spotted someone on Standard but everything in the Amphitheater looks poor. The left face of Willard IMO is toast. IMNSHO if it's not in the shade, I would consider it highly suspect.
Huntington Ravine
IN mostly
Repentance
OUT
Standard Route
IN be aware folks!
Dracula
IN - bring your snorkle


While there are lots of well marked logging roads and single track in the Valley, sometimes it's fun just to get out and explore. I've described my Town Hall Road adventures, but those are mostly tame. Occasionally it's the trail that are much less travelled, so to speak. If you like that feeling of being where very few bikes go, you should check out places like the upper reaches of Sawyer River Road, the Nanamacomuc Ski Trail off the Kanc, or even the Red Ridge Trail on our west side. They will provide you with a real sense of adventure. And if that's not quite enough, the next time you are out riding single track, keep your eyes out for the old overgrown logging or skidded roads that crisscross the woods out here. Sometimes you can find connections to other trails that you wouldn't have thought would be there.

But, like when hiking, back country skiing or climbing, make sure there is someone knows where you are. It can be easy to get turned around when you're bushwhacking. I usually text my wife where I'm headed as I leave the house, just in case. Last December I was out on the bike by myself near the Moats and it got dark earlier than I expected and it was pretty cold. I didn't have a problem, but there was some comfort in knowing that someone had knowledge of generally where I was. Word to the wise…


Put this on your schedules - September 11-13. More details will come later.


It's still a 3, but mainly because of the mosquitoes. The black flies are mostly gone and as much as I've been out thrashing around in the hinterlands, I haven't even pulled that many ticks off of me. Not to say that I am not still very watchful tho, they are absolutely out there.


Up on one of the Mount Washington Valley's finest crags and want to know what that climb you're looking at is? Or maybe you're on your way up from Boston and want to check out the Ice Report for your upcoming weekend plans. Or more likely, you're at work just want to daydream about your next adventure. Well if you have a smart phone handy, you can get to NEClimbs from anywhere you have cell service. While it doesn't offer every single feature of the site and it's not an "app", in mobile form, it does do a whole lot and is very useful. Here is the live link to the mobile version of NEClimbs:

http://www.neclimbs.com/mobile

Check it out and if you have issues on your specific phone, please feel free to let me know.


Join us and LIKE us on Facebook. I'll try and post some interesting pix every Thursday and the latest Ice Report in the season, tho certainly not the whole Report. Here's where you can check it out:

http://www.facebook.com/NEClimbs/



Have fun and climb safe,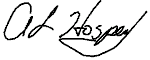 Al Hospers
The White Mountain Report
North Conway, New Hampshire
---
If you got the f****n' spirit you rock, if you don't.....you're a sport climber
Leonard Coyne