Like reading the White Mountain Report every week? Why not get it delivered to your e-mailbox every Thursday? All you have to do is subscribe. It's fast, painless, and best of all it doesn't cost you a dime!
CLICK HERE...

September 17, 2015

Hi Folks,

Itís sure been a beautiful week for anything you might want to do outside. For me mostly that was riding my mountain bike, tho I did manage to get in some top-rope soloing a couple of afternoons. I never used to do that, but Iíve found that there have been several times this summer when my friends were unavailable for one reason or another, and this activity just seemed to fill the bill.

If youíve ever wanted to setup a top-rope her win the Valley, you know that there arenít a lot of places where you can do it without having to climb something. And when youíre by yourself, thatís often not an option. Sure you can drop a rope on Reverse Camber or Pine Tree, but since my back has been bothering me a bit they were harder than I wanted to climb on these days. So on these 2 times I wanted to get out I utilized the original Classroom on the back side of Cathedral Ledge, and the new little Other Classroom that Iíve talked about recently. Both are nice in their own way, and provided just what I needed - some moderate climbing, with minimal effort. The regular Classroom requires some gear and static line or sling for the setup, while the Other Classroom can be done using tree anchors.

Both times I set up redundant anchors, dropped the end of the rope with my pack on it and rapped to the ground. I tied the pack off so the rope was somewhat snug, hooked on my Petzl Shunt, and climbed to the top. The shunt is a great device that slides up the rope, much like using a Prusik knot. I also used a running Prusik below it in case I fell and somehow it didnít lock, tho thatís somewhat unlikely. There are a number of devices like this that people use for soloing, but this system works well for me.

http://www.petzl.com/en/Sport/Ascenders/SHUNT?l=INT#.VftJ0Ompp0c

Since climbing moderate stuff is good stretching, almost like going to the chiropractor, and generally makes my back feel good, this is a nice way to get in some work when I donít have a partner or have a limited amount of time. Give it a try yourself.



I rode my MTB up the Mt Willard trail this morning. it was amazing! I was in a hurry in both directions, but as I went through the Notch I glanced at the various climbs. The sun is strong and really baking everything out everywhere. I spotted someone on Standard but everything in the Amphitheater looks poor. The left face of Willard IMO is toast. IMNSHO if it's not in the shade, I would consider it highly suspect.
Huntington Ravine
IN mostly
Repentance
OUT
Standard Route
IN be aware folks!
Dracula
IN - bring your snorkle


The weather has been so nice, Iíve been out riding and exploring almost every day. On Monday some friends and I rode up Sawyer River Road all the way out to the Medowbrook Connector. This gets you within 1/2 mile of the Kanc. Iíve ridden a lot of this in the past, but not quite this far. Itís a great ride now, but will be even more amazing in the fall. We saw evidence of both moose and bear. This was a bit over 14 miles riding.

On Wednesday I did an explore ride in the Redstone/East Conway Road area. I dropped my van off at the dealer for a recall and rode a bunch of obscure snowmobile trails that ended over at the Kennett sand pit and then came back over the Outer Limits trail. While only about 6 miles, it was perfect for a cool and dry afternoon.

Thursday a friend and I decided to follow more snowmobile trails and the power line trails that start near the Conway Police Station on East Conway Road and continue out as far as we could get in 2 1/2 hours. It turns out we managed a bit over 10 miles r/t, which got us almost out to Sherman Farms!

I have another ride scheduled for Friday morning that will go up Town Hall Road in Bartlett to the Mt Eastman Trail and then up to the East Branch of the Saco. This will be about a hair over 20 miles and over 1,700í of climbing.

The next ride I want to do is to drive the car out to Sherman Farms and see if we can connect the Corridor 19 snowmobile trail to the White Lot Brook trail that gets you to the middle of Hurricane Mountain Road. If that comes together Iíd like to see if we can do that as a complete loop all in a day, probably starting in Redstone. I gotta figure that would qualify at the proverbial Super Loop! Stay tunedÖ

SawyerRiverRoad_1.jpg
SawyerRiverRoad_2.jpg
SawyerRiverRoad_3.jpg
Redstone.jpg
EastConway.jpg


Perfect - EnjoyÖ


Up on one of the Mount Washington Valley's finest crags and want to know what that climb you're looking at is? Or maybe you're on your way up from Boston and want to check out the Ice Report for your upcoming weekend plans. Or more likely, you're at work just want to daydream about your next adventure. Well if you have a smart phone handy, you can get to NEClimbs from anywhere you have cell service. While it doesn't offer every single feature of the site and it's not an "app", in mobile form, it does do a whole lot and is very useful. Here is the live link to the mobile version of NEClimbs:

http://www.neclimbs.com/mobile

Check it out and if you have issues on your specific phone, please feel free to let me know.


Join us and LIKE us on Facebook. I'll try and post some interesting pix every Thursday and the latest Ice Report in the season, tho certainly not the whole Report. Here's where you can check it out:

http://www.facebook.com/NEClimbs/



Have fun and climb safe,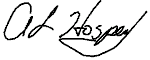 Al Hospers
The White Mountain Report
North Conway, New Hampshire
---
Life is brought down to the basics: if you are warm, regular, healthy, not thirsty or hungry, then you are not on a mountain... Climbing at altitude is like hitting your head against a brick wall ó it's great when you stop.
Chris Darwin