Like reading the White Mountain Report every week? Why not get it delivered to your e-mailbox every Thursday? All you have to do is subscribe. It's fast, painless, and best of all it doesn't cost you a dime!
CLICK HERE...

November 26, 2015

Hi Folks,

This is a short Report because,Öwell because itís Thanksgiving. And while I did get out to take some pix and go for a short hike, Iíve spent most of the day with my wife and son, and now I want to drink some wine and watch Carolina beat up on the Cowboys. So happy Thanksgiving to you all. I have many things to be thankful for; my family, my music and the fact that I live up here in the White Mountain Valley, enjoying all the things that I do. I am sure you have your own and I hope you take this time to reflect on them.

2015/2016 NECLIMBS FUNDRAISER: Iíd be very thankful if you would make a donation to the Report & NEClimbs.com web site. I only ask once a year, and could use the help. I only have a few sponsors and really donít want to litter the site with ads like some sites have.

If you could, please take a minute out of your busy day to make a token $20 annual donation to support NEClimbs and the White Mountain Report. It takes a pretty good effort to get out there and take those pictures and process them every Thursday throughout the winter. And on top of that to keep you all up to date with what's happening year-round. In addition it actually takes $$ to keep the site going, maintain the weather station and the webcam. It's time consumingÖ besides, what it would be like without this weekly mailing, especially in the winter?

You can make your donation of any amount ON LINE. It's painless and you can use pretty much any credit card. Simply click the link below to make your contribution.

http://www.neclimbs.com/index.php?PageName=donation_fundraiser

As always you can also contribute via check or money order for $20. Just make it out to NEClimbs and send it here:

NEClimbs
92 Bow Lane
North Conway, NH 03860

The White Mountain Report newsletter has been put out consistently since 1998. I have archived almost all of the Reports from as far back as September of 1999 and you can read them online at any time! The current traffic on NEClimbs.com is well over 1,000 unique visits a day, has over 1.4 million monthly "hitsĒ. This funky little newsletter goes weekly out to over 1,200 subscribers every Thursday. PLEASE REMEMBER, tho itís certainly a labor of love, it's your contribution that makes this newsletter and the NEClimbs web site possible.

THANK YOU for your continued support...



I raised the IceCON rating to a 5 today. It's unusual to get a 5 rating this early in the season, but this one has certainly been special. All the climbs in the Amphitheater are IN, as is pretty much everything else at Frankenstein. It's really pretty impressive just how much ice there is out there right now, in spite of how sunny it is. Just goes to show what snow and cold will do for things. That said, we have a VERY BIG round of snow coming in on Saturday evening through early Monday. Predictions are for 2 feet, but if we even get half that it's a big deal. If you're planning on climbing on Sunday just be aware of what that much snow means and please drive safe on the way home.
Huntington Ravine
options, but beware snow
Repentance
IN - P2 start tricky
Standard Route
IN - top pitch is much better
Dracula
IN

Here are a few pix from the morning, there are more on NEClimbs and on our Facebook page:

blackPudding.jpg
dracula.jpg
LHMonkeyWrench.jpg
MtWashington.jpg
MtWillard.jpg
ShoestringGully.jpg
Tucks.jpg


The trails are still in great shape, and will likely remain that way till we get snow. That said, just be aware that there may be a little ice here and there. I was up on Rattlesnake Ridge behind the Redstone Quarry the other day and there was water all over the start of the trail. Probably by now it will be ice, so just keep your eyes open.

RedstoneQuarry.jpg


Up on one of the Mount Washington Valley's finest crags and want to know what that climb you're looking at is? Or maybe you're on your way up from Boston and want to check out the Ice Report for your upcoming weekend plans. Or more likely, you're at work just want to daydream about your next adventure. Well if you have a smart phone handy, you can get to NEClimbs from anywhere you have cell service. While it doesn't offer every single feature of the site and it's not an "app", in mobile form, it does do a whole lot and is very useful. Here is the live link to the mobile version of NEClimbs:

http://www.neclimbs.com/mobile

Check it out and if you have issues on your specific phone, please feel free to let me know.


Join us and LIKE us on Facebook. I'll try and post some interesting pix every Thursday and the latest Ice Report in the season, tho certainly not the whole Report. Here's where you can check it out:

http://www.facebook.com/NEClimbs/



Have fun and climb safe,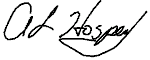 Al Hospers
The White Mountain Report
North Conway, New Hampshire
---
Sitting on that first hook of the day, it's like your first time having sex. Your entire focus is on one very small object.
Kelly Rich