Like reading the White Mountain Report every week? Why not get it delivered to your e-mailbox every Thursday? All you have to do is subscribe. It's fast, painless, and best of all it doesn't cost you a dime!
CLICK HERE...

December 24, 2015

Hi Folks,

I woke up this morning to more rain after a solid day of rain, a day of dense warm fog and another night of rain. It was Xmas eve day and frankly I was in no mood for what I was seeing. Clearly Santa wasn't going to be bringing me what I most desired, winter! [sigh] I know I've been trying my best to put on my best face about the weather we've been having, but it's getting hard to do now. Sure I have things I can do outdoors like riding, hiking and rock climbing, but like you folks I'm definitely ready for the ICE!

That said, in spite of the weather some folks have managed to eat out a little ice, and even a bit in the lower elevations. The couple of days of chilly temps made some ice form up in Huntington and Tucks on Sunday & Monday. It was interesting was ice formed in the Black Dike, Fafnir and on some of the gullies on Franconia Ridge.

BlackDike.jpg

But even more interesting was that although there was barely a speck of ice at Frankenstein, Shoestring Gully came in for a day! Go figure… And if you are really Jonesing, you can grab something in Cathedral Cave like Shawn Bunnell and Ben Maxfield did!

Of course on those "cold" days the temps here in the Valley were just above freezing! [sheesh] I propose that we all to genuflect in whatever direction the ice gods live in, perhaps making an offering of a burnt ice ax instead of a fattened cow. Regardless, there WILL be ice sooner or later. Let's just hope that it happens sooner, rather than later!



Weather pundits are predicting 3-6" of white stuff Saturday night & Sunday. I guess it's about time, isn't it? Temps are just around freezing all day, so ice should be building. Stay tuned...
Huntington Ravine
Very likely
Repentance
OUT
Standard Route
OUT
Dracula
OUT

Ice or not, I want to wish all of you a HAPPY EVERYTHING, to steal a turn of phrase from Adam Sandler.

santa.jpg


I rode on the east side of town a couple of times this week in between the rains, and in general it was still good. Two great rids are the Rattlesnake Ridge and Sidehill. Both have some leaves, but you can still make out the trail with ease and the roots aren't bad. Just keep on riding that singletrack until the snows come! And then break out the fat tire bike.


Up on one of the Mount Washington Valley's finest crags and want to know what that climb you're looking at is? Or maybe you're on your way up from Boston and want to check out the Ice Report for your upcoming weekend plans. Or more likely, you're at work just want to daydream about your next adventure. Well if you have a smart phone handy, you can get to NEClimbs from anywhere you have cell service. While it doesn't offer every single feature of the site and it's not an "app", in mobile form, it does do a whole lot and is very useful. Here is the live link to the mobile version of NEClimbs:

http://www.neclimbs.com/mobile

Check it out and if you have issues on your specific phone, please feel free to let me know.


Join us and LIKE us on Facebook. I'll try and post some interesting pix every Thursday and the latest Ice Report in the season, tho certainly not the whole Report. Here's where you can check it out:

http://www.facebook.com/NEClimbs/



Have fun and climb safe,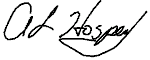 Al Hospers
The White Mountain Report
North Conway, New Hampshire
---
I find that rock climbing is the finest, most healthiest sport in the whole world. It is much healthier than most; look at baseball, where 10,000 sit on their ass to watch a handful of players
John Salathé