Like reading the White Mountain Report every week? Why not get it delivered to your e-mailbox every Thursday? All you have to do is subscribe. It's fast, painless, and best of all it doesn't cost you a dime!
CLICK HERE...

February 4, 2016

Hi Folks,

Iím going to make this short and sweet because my phone is ringing off the hook, my text messages are filling up and my email basket is overflowing. Everyone wants the answer to the question; ďIS THERE ICE?Ē And the answer, after a day of rain, a night of temps in the 40ís and a morning of temps in the upper 40ís (even up in the Notches) is a resounding YES VIRGINIA, THERE IS ICE. And YES THERE WILL BE AN ICE FEST!!!!!

Needless to say, we did take a hit from this crazy weather, but it wasnít nearly as bad as any of us expected. Of course Diagonal fell down, for the 4th time this year, but pretty much all of the larger climbs hung on - so to speak. Golfers, Black Pudding, Dracula, Standard, Dropline all are still there. Even the North End of Cathedral looks like itís reasonable. I wouldnít walk under the middle part of Cathedral Ledge (Repentance or Remission), try to climb the stuff in the Frankenstein Amphitheater or the left face of Willard, but thatís not at all surprising.

All that said, check out the MWV weather report below. Itís going to start cooling down tonight and going to stay that way through the weekend. I was talking to some of my guide friends like Bayard Russell and Marc Chauvin in the Frontside this morning and the consensus is that things will be JUST FINE for the weekend. You just want to take a bit more caution checking out how well things are bonded and be extra careful on the top outs and you should be OK. Of course YMMV, and there are no warranties, either implicit or explicit in this Report. [wry grin]


February 5-7, 2016 here in the Mount Washington Valley in North Conway, NH. We are super psyched to have another killer festival for the climbing community...filled with demos, clinics, parties, shows, good food, and more! Check it out and keep up to date at http://www.mwv-icefest.com. You can also Check out the downloadable schedule here:† http://www.mwv-icefest.com/wp-content/uploads/2016_IceFestSchedule.pdf

NOTE - There will be an additional couple of HUNDRED climbers in the Valley and Notches this weekend for the Fest. Please be prepared to share the climbs and be careful.



I raised the IceCON rating to a 5 today. It's unusual to get a 5 rating this early in the season, but this one has certainly been special. All the climbs in the Amphitheater are IN, as is pretty much everything else at Frankenstein. It's really pretty impressive just how much ice there is out there right now, in spite of how sunny it is. Just goes to show what snow and cold will do for things. That said, we have a VERY BIG round of snow coming in on Saturday evening through early Monday. Predictions are for 2 feet, but if we even get half that it's a big deal. If you're planning on climbing on Sunday just be aware of what that much snow means and please drive safe on the way home.
Huntington Ravine
options, but beware snow
Repentance
IN - P2 start tricky
Standard Route
IN - top pitch is much better
Dracula
IN

AngelCakes.jpg
blackPudding.jpg
Cathedral.jpg
Diagonal_Mordor.jpg
Dropline_Machine.jpg
numberedGullies.jpg
Repentance_Remission.jpg
LHMonkeyWrench.jpg
ShoestringGully.jpg
Trollville.jpg
Unicorn.jpg
walkForest.jpg
dracula.jpg
standardRoute.jpg


There were 2 accidents last week. I donít have time to rehash them here, but you can read about them on NEClimbs.com or on our FaceBook page. One on Hitchcock and the other on Pegasus. Itís worth reading the reports on them if you get a chance.


Before the rain the fat tire riding was fantastic. Itís really soft and wet now so please donít ride until things firm up, hopefully by Saturday. FWIW 2 local riders rode up the Tucks Trail, all the way into the ravine and back down the trail on Tuesday! It is not illegal, so I expect to see this happen again as soon as we get a little more snowpack. In addition a Red Bull athlete rode up the Auto Road on Wednesday to the summit in 1:20! This was a part of a sponsored event that was filmed by a helicopter and not allowed otherwise. Still it was pretty cool. I canít wait to see the pictures.


Up on one of the Mount Washington Valley's finest crags and want to know what that climb you're looking at is? Or maybe you're on your way up from Boston and want to check out the Ice Report for your upcoming weekend plans. Or more likely, you're at work just want to daydream about your next adventure. Well if you have a smart phone handy, you can get to NEClimbs from anywhere you have cell service. While it doesn't offer every single feature of the site and it's not an "app", in mobile form, it does do a whole lot and is very useful. Here is the live link to the mobile version of NEClimbs:

http://www.neclimbs.com/mobile

Check it out and if you have issues on your specific phone, please feel free to let me know.


Join us and LIKE us on Facebook. I'll try and post some interesting pix every Thursday and the latest Ice Report in the season, tho certainly not the whole Report. Here's where you can check it out:

http://www.facebook.com/NEClimbs/



Have fun and climb safe,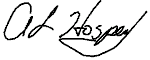 Al Hospers
The White Mountain Report
North Conway, New Hampshire
---
When I began climbing, the rope symbolized trust. Sport climbing turned the rope into 60 meters of vague social contract. Ice and alpine routes reminded me why the rope is a sacred climbing icon; it signifies the unbreakable bond between partners.
Johnny Blitz