Like reading the White Mountain Report every week? Why not get it delivered to your e-mailbox every Thursday? All you have to do is subscribe. It's fast, painless, and best of all it doesn't cost you a dime!
CLICK HERE...

February 18, 2016

Hi Folks,

As you most surely know by now, we had another "weather event" over the past couple of days. We had 4-6 inches of snow, freezing rain, sleet, rain, up to 54 degree temps. It was brutal! And then - and then - we had a 20 degree night that turned that entire frickin' mess into a solid mass that we lovingly call ice. Even after having a snowplow guy scrape my driveway down to the asphalt, my driveway (and all the other local roads) turned into a virtual skating rink. If it sounds like I'm getting a bit tired of this crap, well you'd be correct.

This is another short Report, because I'm tired and I know you guys want to read this. So here's the short version of my morning taking pictures and climbing at Frankenstein. When I left the house at 8:30 it was bluebird and 26 degrees. When I paused at the Mt Washington viewing area near Arethusa Falls it was 21. At the top of Crawford Notch it was 20. When I got to the parking area at Frankenstein it was sunny, breezy and 14! When we got done climbing the far right side of Standard and back to the car it was still 14. As I paused at Sawyer River Road to take a pee, it was 24. And when I got back to the Frontside for a bit of coffee at 2, it was 31! The climbing was good. The ice was solid, tho dribbley and mushroom in places. There weren't a lot of people there but everyone we saw that climbed Standard, except us, started from the far left side, under Standard Left. There were a lot of hikers going up to Arethusa.

There you have it. Here's a picture of my friend Bobby just before starting up the ramp. He placed more screws than he usually does because the ice was hard.



It's been a wonderful ice season, but Spring is officially here folks. Thus the sun is strong so it's warm during the day, but it's cold at night. And of course that means that climbs in the full sun are crap, but anything in the shade can still be good and maybe even building a bit. Sure, Standard Route is still massive, but the ice isn't all that good IMO. I was up there today and thought the ice above the cave was punky! Climbs in the reflector oven that is the Amphitheater are a mess now and honestly in my mind it's not a smart place to be. We're entering a time when the best climbing will be up high in the Ravine. And of course the longer days make it a great time to be up there. From here on out I'm only going to be posting pictures of things I think are in climbable shape, and that's a dwindling supply.
Huntington Ravine
IN mostly
Repentance
OUT
Standard Route
climbable, but getting punky
Dracula
IN - bring your snorkle

AngelCakes.jpg
Diagonal.jpg
Dropline_Machine.jpg
ElephantHead_right.jpg
goofers.jpg
LHMonkeyWrench.jpg
MtWashington.jpg
pegasus.jpg
Repentance_Remission.jpg
Shoestring.jpg
standardRoute.jpg
Unicorn.jpg


Up until the rain & warmup we had what was probably some of the best winter riding I've experienced. Unfortunately right now things are OK, but not quite as good due to the crust and places where hikers have post-holed on the trails. However crews of us from the local NEMBA chapter have been out snowshoeing and packing them back down. Hopefully that will get them back into rideable shape n the next couple of days. Here are a few pictures from just before the weather event.

Bike_1.jpg
Bike_2.jpg
Bike_3.jpg



Up on one of the Mount Washington Valley's finest crags and want to know what that climb you're looking at is? Or maybe you're on your way up from Boston and want to check out the Ice Report for your upcoming weekend plans. Or more likely, you're at work just want to daydream about your next adventure. Well if you have a smart phone handy, you can get to NEClimbs from anywhere you have cell service. While it doesn't offer every single feature of the site and it's not an "app", in mobile form, it does do a whole lot and is very useful. Here is the live link to the mobile version of NEClimbs:

http://www.neclimbs.com/mobile

Check it out and if you have issues on your specific phone, please feel free to let me know.


Join us and LIKE us on Facebook. I'll try and post some interesting pix every Thursday and the latest Ice Report in the season, tho certainly not the whole Report. Here's where you can check it out:

http://www.facebook.com/NEClimbs/



Have fun and climb safe,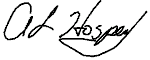 Al Hospers
The White Mountain Report
North Conway, New Hampshire
---
There are very, very few ice climbs in the world that are actually hard, but these mixed climbs, on the other hand, they were very hard. You could pitch on them...
Will Gadd