Like reading the White Mountain Report every week? Why not get it delivered to your e-mailbox every Thursday? All you have to do is subscribe. It's fast, painless, and best of all it doesn't cost you a dime!
CLICK HERE...

March 17, 2016

Hi Folks,

I took a last ride up to Crawford Notch this morning, partly to see how much of the ice had come down, and partly to grab another early season road bike ride. It's either been cold or raining on and off the past several days so I haven't been exactly inspired to go rock climbing. Instead I've used the time to put in some extra gym hours and time on the road bike when I can grab an hour here and there. You have to take what you can get. [wry grin]

Tho it started off foggy and raining this morning, it was 56 degrees and sunny when I rode by Frankenstein. I was somewhat surprised that there actually were more fragments of ice here & there. Needless to say there was nothing remotely climbable, and the water was roaring. I could hear it from the road, in-between the cars. Here are some pictures for your interest:

dracula.jpg
pegasus.jpg
standardRoute.jpg
willies.jpg
MtWashington.jpg

I know I keep saying this, but I have to repeat it again - there is a lot of ice still hanging out here and there above the climbs on both Cathedral & Whitehorse. I would stay away from much of Cathedral Ledge and anything other than the South Buttress of Whitehorse for a while. Humphrey's looks pretty darn clear, as does Sundown and of course places like Shell Pond and Longstack. Stick to those and you should be good. Here are some pix of some of the ice danger for your edification:

Cathedral_NorthEnd.jpg
Whitehorse.jpg
Whitehorse_middle.jpg


Join local climbers and filmmakers Majka Burhardt and Sarah Garlick at their hometown North Conway premiere of Namuli-- a community-backed film about the spirit of exploration and what happens when a team of rock climbers, biologists, and conservationists set off on an unconventional expedition into one of the world's least-explored and most-threatened habitats.

March 19 @ IME 7PM

See the trailer and learn more at www.namulifilm.com



It's been a wonderful ice season, but Spring is officially here folks. Thus the sun is strong so it's warm during the day, but it's cold at night. And of course that means that climbs in the full sun are crap, but anything in the shade can still be good and maybe even building a bit. Sure, Standard Route is still massive, but the ice isn't all that good IMO. I was up there today and thought the ice above the cave was punky! Climbs in the reflector oven that is the Amphitheater are a mess now and honestly in my mind it's not a smart place to be. We're entering a time when the best climbing will be up high in the Ravine. And of course the longer days make it a great time to be up there. From here on out I'm only going to be posting pictures of things I think are in climbable shape, and that's a dwindling supply.
Huntington Ravine
IN mostly
Repentance
OUT
Standard Route
climbable, but getting punky
Dracula
IN - bring your snorkle


This is the last ice report of this season. As I mentioned above, there is nothing left to climb anywhere in the lower elevations. While there is ice on the Mountain, it is rapidly degenerating as well. If you do go up there, you most certainly need to be very vigilant. In addition you should be aware that in many places the snowfields are like sheets of ice. There were two accidents over last weekend within 2 hours of each other that left both victims with life-threatening injuries and requiring helicopter evacuation! Even if you are just hiking, be cautious please.


Yup, the snow biking is done for the year. However we are rapidly moving toward regular mountain bike weather. All we need is for the trails to dry out a bit and we'll be good to go. In the meantime I have been getting out every few days on the road bike while there aren't a lot of cars around. Last week I rode around town, over in Jackson and up the Kanc. There was a lot of sand on the Jackson roads and some of the Kanc road was pretty funky. I got in a ride today up in Crawford Notch from the WIlley House to Mt. Clinton Road and back. There was no sand on that road and the pavement was in surprisingly good shape. I checked out Mt Clinton Road and it is rideable all the way to the Base Road. I also looked at bear Notch and it should be passable in about a week.

Bike_BearNotch
Mobile Version Of NEClimbs:
Up on one of the Mount Washington Valley's finest crags and want to know what that climb you're looking at is? Or maybe you're on your way up from Boston and want to check out the Ice Report for your upcoming weekend plans. Or more likely, you're at work just want to daydream about your next adventure. Well if you have a smart phone handy, you can get to NEClimbs from anywhere you have cell service. While it doesn't offer every single feature of the site and it's not an "app", in mobile form, it does do a whole lot and is very useful. Here is the live link to the mobile version of NEClimbs:

http://www.neclimbs.com/mobile

Check it out and if you have issues on your specific phone, please feel free to let me know.


Join us and LIKE us on Facebook. I'll try and post some interesting pix every Thursday and the latest Ice Report in the season, tho certainly not the whole Report. Here's where you can check it out:

http://www.facebook.com/NEClimbs/



Have fun and climb safe,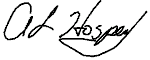 Al Hospers
The White Mountain Report
North Conway, New Hampshire
---
As far as I knew, he had never taken a photograph before, and the summit of Everest was hardly the place to show him how.
Edmund Hillary, referring to the Sherpa Tenzing Norgay