Like reading the White Mountain Report every week? Why not get it delivered to your e-mailbox every Thursday? All you have to do is subscribe. It's fast, painless, and best of all it doesn't cost you a dime!
CLICK HERE...

April 21, 2016

Hi Folks,

HmmmÖ Is it still, winter, spring, to some twisted combination of all of the previous? While I would dearly love to be able to call it Spring, with a capital ďSĒ, itís a really tough call. Itís been cold at night, but warm in the day. Weíve had some rain, but probably not unity. The cliffs are pretty darn clear of ice and water, but there is still some snow here & there in places tie wouldnít expect. But honestly, itís all good.

Oh yeah, did I say that there arenít any bugs out there right now? Do I need to say it again, probably not! Iíve gotten out a couple of times, and itís all been good. A sunny afternoon on Beginners Route that restated my belief that climbing slab for the first time in a season gets you in the right state of mind. Dropping a rope over Little feat at the top of Cathedral to see how my fingers feel in a crack. And of course running a bunch of laps with friends on the short face climbs at the Wall Of The Hurley Morning Light at the top of Cathedral. Leading the crack corner and a couple of the bolted lines just to make sure my head is back into the game. With everything else thatís going on in my life - music, cycling, family and getting tech house in shape after winter - climbing has taken a second seat, but thatís OK. The cliffs are still there, the friends willing to get out and the days are feeling warmer and more wonderful. All in all, itís all good. Stay tuned, I think itís going to be a great summer.

LittleCliff_1.jpg
LittleCliff_2.jpg
LittleCliff_3.jpg



I raised the IceCON rating to a 5 today. It's unusual to get a 5 rating this early in the season, but this one has certainly been special. All the climbs in the Amphitheater are IN, as is pretty much everything else at Frankenstein. It's really pretty impressive just how much ice there is out there right now, in spite of how sunny it is. Just goes to show what snow and cold will do for things. That said, we have a VERY BIG round of snow coming in on Saturday evening through early Monday. Predictions are for 2 feet, but if we even get half that it's a big deal. If you're planning on climbing on Sunday just be aware of what that much snow means and please drive safe on the way home.
Huntington Ravine
options, but beware snow
Repentance
IN - P2 start tricky
Standard Route
IN - top pitch is much better
Dracula
IN


For all practical purposes, nothing or NADA! Thatís not going to last, but enjoy it while you can.


f I said it over and over, Iíd still be telling the truth - ďItís all good!Ē Iíve ridden most of the local trails in the past 7-10 daze, and I gotta repeat myself - ďItís all good.Ē So, get out there & ride folks! Itís all goodÖ


Up on one of the Mount Washington Valley's finest crags and want to know what that climb you're looking at is? Or maybe you're on your way up from Boston and want to check out the Ice Report for your upcoming weekend plans. Or more likely, you're at work just want to daydream about your next adventure. Well if you have a smart phone handy, you can get to NEClimbs from anywhere you have cell service. While it doesn't offer every single feature of the site and it's not an "app", in mobile form, it does do a whole lot and is very useful. Here is the live link to the mobile version of NEClimbs:

http://www.neclimbs.com/mobile

Check it out and if you have issues on your specific phone, please feel free to let me know.


Join us and LIKE us on Facebook. I'll try and post some interesting pix every Thursday and the latest Ice Report in the season, tho certainly not the whole Report. Here's where you can check it out:

http://www.facebook.com/NEClimbs/



Have fun and climb safe,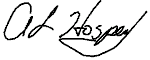 Al Hospers
The White Mountain Report
North Conway, New Hampshire
---
Naked male sport climbers? No! I want naked male trad hogs! Pushing 50 or over, very hairy chest and back, front tooth missing (no dental insurance), wrinkled yellow toenail fungus, sunburnt dome with long gray ponytail (sparse curls will do), fingers the size of Polish sausages, torn-off nipples due to offwidth damage... Now there's a man, an image to behold, every climber chick's dream. And when he says: 'Hey, honey, wanna do the DNB?' you just melt into a heap of adoring lard.
Inez Drixelius