Like reading the White Mountain Report every week? Why not get it delivered to your e-mailbox every Thursday? All you have to do is subscribe. It's fast, painless, and best of all it doesn't cost you a dime!
CLICK HERE...

April 28, 2016

Hi Folks,

I know that all I seem to talk about is the weather, but heavens to Betsy itís been completely whacked lately. After a week of pretty nice weather, and by that I mean generally in the upper 60ís and sunny, it took a turn for the worse Tuesday morning. And when I say worse, I mean WORSE, as in 4+ inches of wet white stuff falling from the skies! Enough snow that they plow trucks came out around 3 in the afternoon and all afternoon and we got the dreaded automated call with the news that evening school activities were cancelled. Go figureÖ

snow.jpg

Now, although that certainly had an impact on my plans to spend a big part of Wednesday at the cliff and then riding in the woods, to be honest it didnít last very long. If you were one of those puffy chested young guides, Iím sure you could have taken clients up Upper Refuse or Thin Air. However, I used the day to keep practicing all the tunes that I have to learn for a series of concerts I have coming up over the next several weekends. I did hear that one local guide had driven up to the top of Cathedral before the snow really started to come down to do a rappel class, only to find that it wasnít possible for his client to drive him back up in the late afternoon. And the road was slick enough that he wouldnít have wanted to try driving back down even if heíd walked up to get it. Good thing it all melted pretty quickly since both Bear Notch and Hurricane Mountain Roads are both open! Pretty much everyone I know has taken their snow tires off, so that would have been very treacherous. Who would have thought that we would get snow after the winter/spring that weíve had?

Things have been pretty darn dry and one would think that this would have really have lowered our fire danger. However, it wasnít nearly enough to have any significant impact. The whole state of NH has been under a HIGH danger fire watch for the past couple of weeks, and unfortunately it doesnít look as if thatís going to abate very soon. we havenít had any fires up here, but there have been many small to medium brush fires in the southern part of the state. I would guess itís just luck that we have escaped, so please stay on the alert. We donít need that in our local forests.



It's been a wonderful ice season, but Spring is officially here folks. Thus the sun is strong so it's warm during the day, but it's cold at night. And of course that means that climbs in the full sun are crap, but anything in the shade can still be good and maybe even building a bit. Sure, Standard Route is still massive, but the ice isn't all that good IMO. I was up there today and thought the ice above the cave was punky! Climbs in the reflector oven that is the Amphitheater are a mess now and honestly in my mind it's not a smart place to be. We're entering a time when the best climbing will be up high in the Ravine. And of course the longer days make it a great time to be up there. From here on out I'm only going to be posting pictures of things I think are in climbable shape, and that's a dwindling supply.
Huntington Ravine
IN mostly
Repentance
OUT
Standard Route
climbable, but getting punky
Dracula
IN - bring your snorkle


If you get a few minutes, check out the out the review of this new Petzl product on the NEClimbs.com web site written by guide Matt Shove. Iíve been using the double version of this device since last winter and I think itís a pretty cool thing.

http://www.neclimbs.com/index.php?PageName=review&ReviewID=20160428

There are definitely mosquitoes and blackflies out there, but they donít seem to be biting yet. At least from what Iíve experienced. That said there definitely are ticks around. My son was out last Saturday and picked a couple off in the afternoon. Be sure to check yourself when you come back in. Iím expecting a pretty bad season for them!


The trails have been absolutely fantastic for the past several weeks. I did a 13.6 mile ride on eth west side on Monday and it was wonderful. Although there was some snow on the east side trails where I was riding today, it wasnít anything to speak of and should be gone tomorrow.


Up on one of the Mount Washington Valley's finest crags and want to know what that climb you're looking at is? Or maybe you're on your way up from Boston and want to check out the Ice Report for your upcoming weekend plans. Or more likely, you're at work just want to daydream about your next adventure. Well if you have a smart phone handy, you can get to NEClimbs from anywhere you have cell service. While it doesn't offer every single feature of the site and it's not an "app", in mobile form, it does do a whole lot and is very useful. Here is the live link to the mobile version of NEClimbs:

http://www.neclimbs.com/mobile

Check it out and if you have issues on your specific phone, please feel free to let me know.


Join us and LIKE us on Facebook. I'll try and post some interesting pix every Thursday and the latest Ice Report in the season, tho certainly not the whole Report. Here's where you can check it out:

http://www.facebook.com/NEClimbs/



Have fun and climb safe,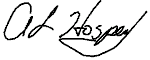 Al Hospers
The White Mountain Report
North Conway, New Hampshire
---
Real Programmers don't play tennis, or any sport that requires you to change clothes. Mountain climbing is OK, and real programmers always wear their climbing boots to work in case a mountain should suddenly spring up in the middle of a machine room.
From: Real programmers don't write specs