Like reading the White Mountain Report every week? Why not get it delivered to your e-mailbox every Thursday? All you have to do is subscribe. It's fast, painless, and best of all it doesn't cost you a dime!
CLICK HERE...

May 6, 2016

Hi Folks,

What do I have to say this week? I can encapsulate it all in one word, and one word only - RAIN!!!! Thatís right, it has rained virtually all week. It started on Sunday afternoon, and continued basically nab ate, at least in drizzle mode, until Friday morning. And from what I understand weíre gong to get some more drizzles Friday night and the chance of showers again Friday night into Saturday. SIGH br />
The cliffs are definitely on the damp side for anything other than aid, at least IMNSHO, so you might want to haul out the hiking shoes or some rain gear to go along with your spring cycling experience. Of course weíve been fortunate so far, but itís a bit on the frustrating side for me, since every time the weather cooperates, I have a rehearsal or out of town gig. Well I know thatís going to change soon enough, so I have something to look forward to. Stay tunedÖ br />

SUNDAY, MAY 15
1:00 PM br />
?Meet at the kiosk at Cathedral Ledge br />
It's that time of year where our beloved cliffs need a little TLC. All are welcome, and please invite others. A casual BYO-everything cook-out (drink, chips, food for the grill) will follow in the early evening at the kiosk area at the base of Cathedral (or head to Flatbread for plan B rainy day scenerio). Should be great afternoon! br />
Clean Up Objectives are (and they are subject to change): br />
Second coat of paint on the blazes for the approach trails.
Take down the signs marking the approach trails and paint.
Replace missing approach signs (if supplied by State Park).
Spruce up the kiosk with a fresh coat of paint.
Leaf blow/raking of trails where needed.
Picking up any trash from winter.
If someone was ambitious, we could reblaze the Bryce path. br />
Please wear proper work attire and work gloves of your choice. br />
Friends Of The Ledges is a climbing stewardship organization in the eastern White Mountains of New Hampshire and Maine.



It's been a wonderful ice season, but Spring is officially here folks. Thus the sun is strong so it's warm during the day, but it's cold at night. And of course that means that climbs in the full sun are crap, but anything in the shade can still be good and maybe even building a bit. Sure, Standard Route is still massive, but the ice isn't all that good IMO. I was up there today and thought the ice above the cave was punky! Climbs in the reflector oven that is the Amphitheater are a mess now and honestly in my mind it's not a smart place to be. We're entering a time when the best climbing will be up high in the Ravine. And of course the longer days make it a great time to be up there. From here on out I'm only going to be posting pictures of things I think are in climbable shape, and that's a dwindling supply.
Huntington Ravine
IN mostly
Repentance
OUT
Standard Route
climbable, but getting punky
Dracula
IN - bring your snorkle


If you get a few minutes, check out the out the review of this new Petzl product on the NEClimbs.com web site written by guide Matt Shove. Iíve been using the double version of this device since last winter and I think itís a pretty cool thing.

http://www.neclimbs.com/index.php?PageName=review&ReviewID=20160428

While there are mosquitoes and blackflies out there, they donít seem to be biting up here in the Valley quite yet. After this rain tho Iím sure thatís going to change, so keep the DEET handy. Ticks are certainly around and the experts are expecting a pretty bad season so be sure to check carefully after any outdoor efforts!


Overall itís still pretty good and not much mud. The reality is that itís been dry so long, and weíre only getting drizzles, that itís not that muddy. Iíd say that most everything is still pretty darn good. In addition there is a new trail thatís just gone in on the Marshall Conservation Land thatís worth checking out. It starts down low on the right side opposite the Shumway switchbacks sign. Give it a go and help pack it out.


Up on one of the Mount Washington Valley's finest crags and want to know what that climb you're looking at is? Or maybe you're on your way up from Boston and want to check out the Ice Report for your upcoming weekend plans. Or more likely, you're at work just want to daydream about your next adventure. Well if you have a smart phone handy, you can get to NEClimbs from anywhere you have cell service. While it doesn't offer every single feature of the site and it's not an "app", in mobile form, it does do a whole lot and is very useful. Here is the live link to the mobile version of NEClimbs:

http://www.neclimbs.com/mobile

Check it out and if you have issues on your specific phone, please feel free to let me know.


Join us and LIKE us on Facebook. I'll try and post some interesting pix every Thursday and the latest Ice Report in the season, tho certainly not the whole Report. Here's where you can check it out:

http://www.facebook.com/NEClimbs/



Have fun and climb safe,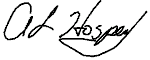 Al Hospers
The White Mountain Report
North Conway, New Hampshire
---
Anytime the gear makes climbing too easy and success too certain, the best climbers will voluntarily limit their use of it.
Jeff Lowe