Like reading the White Mountain Report every week? Why not get it delivered to your e-mailbox every Thursday? All you have to do is subscribe. It's fast, painless, and best of all it doesn't cost you a dime!
CLICK HERE...

May 27, 2016

Hi Folks,

It appears that summer is finally here folks. 80+ degrees, the occasional thunderstorm, mosquitoes and black flies, ticksÖ The only thing weíre missing so far are the crowds, and Iím sure that they will be along very soon.

I was going to go climbing on Wednesday, but a prior appointment took precedence and I had to reschedule to Thursday. We originally were planning on climbing at Echo Roof. However, when we got to the Whitehorse parking area it was almost filled up, plus there was a bus from Fryeburg Academy there. We figured that there would already be a crew at Echo Roof, so we headed to Cathedral. Interestingly there were only a few cars parked near the kiosk, so we decided to try something on the Thin Air face. Brad suggested that we do then traverse on Thin Air to near the right side, build an anchor and drop a TR on Adventures In 3D.

There was absolutely nobody on the Thin Air face and fortunately no bugs were to be seen, other than a few in the woods at the base of the cliff. This must have been due to the delightful breeze that we were favored with all afternoon. I led up the face and across the traverse to the pin and built the belay and Brad followed quickly. I always seem to climb the normal start to Thin Air that takes you up the face to the pillar, to the bongs and then step out to the traverse. Brad suggested that I go up to the right of the pillar, to a smaller buttress about 20í to its right and then continue up to the traverse. It seemed a little runout, but I found a solid nut placement in a V-groove about 25í up and then there were small horizontals where you would need them Ďtill you get to the traverse crack. As always on this face there are a million variations, but Iím going to remember this one. Itís a great alternative if there are folks topping off the bongs, as there often are in the summer.

We were using a 70 meter rope, which would ďjustĒ reach the ground from our anchor, which used the pin and 2 cams. We tied off the middle of the rope to the anchor and I rapped on one strand while Brad belayed me on the other. That way I was ready to climb as soon as I got to the ground. Itís a good system. And if you have clients or beginners, they are protected as they rap. Itís a pretty common guide trick, called ďbelayed rappelĒ. We all use it a lot.

The climbing on Adventures In 3D is very nice 5.8 face, but itís basically unprotected. I vaguely remember following Uwe on it many years ago. Itís certainly R, maybe even X-ish, as there is almost no protection available in 30+ meters of climbing. Regardless, itís great fun on TR and highly recommended if there isnít anybody around. However, if itís a busy day I wouldnít recommend tying us the traverse with a TR. You certainly wonít make any friends. [wry grin] Of course you can always go one over and drop down to the Windfall belay and climb those couple of routes. They are great fun as well.

ThinAirFace_1.jpg
ThinAirFace_2.jpg
ThinAirFace_3.jpg

One important note about these climbs: From this improvised belay all the way to the normal Thin Air traverse belay, you will need either a 70 meter rope or 2 ropes to get to the ground! From the TA belay you have to tension a pretty good ways left, uphill, to get to the ground - even with a 70 - and putting knots in the rope ends is probably a good idea! Just a heads upÖ


If you live in the Portsmouth/Newmarket area, or over in Lincoln, consider coming out to see one of the following music events. I will be at The Stone Church in Newmarket Friday night starting at 9pm with my normal band Bruce Marshall & the NoríEasters. This is a fantastic band that plays a mix of southern rock and originals. We will be joined tonight by keyboard whiz Brian Maes from the Peter Wolf band. On Saturday I will be at Jeanís Playhouse in Lincoln for a concert with legendary blues harmonica stylist James Montgomery. If you like the blues, it doesnít get a whole lot better. Show starts at 8.



It's been a wonderful ice season, but Spring is officially here folks. Thus the sun is strong so it's warm during the day, but it's cold at night. And of course that means that climbs in the full sun are crap, but anything in the shade can still be good and maybe even building a bit. Sure, Standard Route is still massive, but the ice isn't all that good IMO. I was up there today and thought the ice above the cave was punky! Climbs in the reflector oven that is the Amphitheater are a mess now and honestly in my mind it's not a smart place to be. We're entering a time when the best climbing will be up high in the Ravine. And of course the longer days make it a great time to be up there. From here on out I'm only going to be posting pictures of things I think are in climbable shape, and that's a dwindling supply.
Huntington Ravine
IN mostly
Repentance
OUT
Standard Route
climbable, but getting punky
Dracula
IN - bring your snorkle


Well known local climber and videographer Thom Pollard summited Everest Tuesday night and safely returned to base camp. Thom did the video for Rick Wilcox's movie Thin Air and was on the expedition that found Mallory's body several years ago. Kudos to him!


The mystery of what happened to AT through hiker Geraldine Largay has been resolved.

http://bangordailynews.com/2016/05/25/outdoors/report-missing-hiker-was-alive-for-at-least-26-days-after-her-disappearance/


Yet another jump from last week. The bugs in many places are BRUTAL, especially the mosquitoes. Unless itís very breezy I would urge you to use bug dope as a matter of course. In addition the ticks are also quite prolific, so be sure to check yourself and your partner.


Great trails everywhere right now. If you havenít been there already, be sure to check out the Marshall Conservation land off West Side Road. Although relatively new, itís already one of the best that the Valley has to offer.


Up on one of the Mount Washington Valley's finest crags and want to know what that climb you're looking at is? Or maybe you're on your way up from Boston and want to check out the Ice Report for your upcoming weekend plans. Or more likely, you're at work just want to daydream about your next adventure. Well if you have a smart phone handy, you can get to NEClimbs from anywhere you have cell service. While it doesn't offer every single feature of the site and it's not an "app", in mobile form, it does do a whole lot and is very useful. Here is the live link to the mobile version of NEClimbs:

http://www.neclimbs.com/mobile

Check it out and if you have issues on your specific phone, please feel free to let me know.


Join us and LIKE us on Facebook. I'll try and post some interesting pix every Thursday and the latest Ice Report in the season, tho certainly not the whole Report. Here's where you can check it out:

http://www.facebook.com/NEClimbs/



Have fun and climb safe,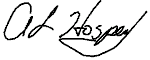 Al Hospers
The White Mountain Report
North Conway, New Hampshire
---
I wouldn't last 30 minutes climbing solo.
Bradford Washburn