Like reading the White Mountain Report every week? Why not get it delivered to your e-mailbox every Thursday? All you have to do is subscribe. It's fast, painless, and best of all it doesn't cost you a dime!
CLICK HERE...

June 17, 2016

Hi Folks,

WOW WOW WOWÖ I know that youíre been anxiously waiting for this, and yes - it actually feels like SUMMER for a change. Thatís right folks, after a totally up and down spring, itís warm and dry for a change and Iím loving it. The leaves and greenery are all in full swing now and the cliffs are dry. Am I psyched, do I sound psyched, well you better believe I am.


Interestingly enough Iíve had 2 people ask me that question lately. One was my 16 year old son, and the other someone I play music with all the time. Both know all the things that I do in my life: play bass, ride the mountain bike, do recording, work on software and or course climb rock & ice. They can understand that at 68 I do some of these, but the climbing is something they canít seem to wrap their heads around. Tho there is some element of danger in riding the mountain bike, which I do a ton, I would guess that blasting down the Red Tail Trail from the Black Cap is likely not as dangerous as the first 35í of AP Treat (5.9) on Cathedral or even some of the run-out sections of Beginners on Whitehorse. Of course I suppose going 50 down from the top of Crawford Notch on the road bike is right up there. That said, as exhilarating as it can be, I donít ride on the road very much any more. There are just too many fools out there behind the wheel of ton-and-a-half vehicles, often texting at the same time!

After close to 40 years of climbing, I suppose there is still somewhat of a high I get from climbing something thatís hard. More usually when itís something either I havenít done before, or something I havenít done in a long time. I can remember giving out a couple of WOO WOOís at the Gunks the last time I was there with George when I pulled over the top on a hard (for me) pitch. George never shows that kind of exuberance, but sometimes I can even see it in his eyes. But then I get a similar when I manage to ride from the 4 Corners to the Tent Boulder without putting my foot down! Again, itís not the same danger quotient, but it sure is the same sense of accomplishment. And when I managed it the other day I gave out a big WHOOP of joy that echoed off the Moat cliffs just above!

I spent a few hours climbing with Brad on Wednesday, wedging it in between a bike ride in the morning and a recording mix session in the evening. We went over to Cathedral and I led AP Treat. As I mentioned before, that first 35í before you get the tiny red cam in the seam is not something you really want to fall off of. And the 10í or so after that, before you get to the pin, has itís own bit of interest. But when you have a good belayer and friend at the other end of the rope, you get that confidence thing thatís transmitted up the string and you just feel good.

So after spending a day cogitating on this question about climbing, I come back to the same things. On a climb like AP Treat that Iíve done many times, it always brings something to the table for me. Again, that sense of accomplishment, of completion, of success on something that has a bit more of an edge to it than the other things in my life. There is this connection to the good friends I climb with, to being in the great outdoors, and of course the focus and intensity brought on by that element of danger - even if itís only a little. They all come together to give me something I donít get in my life otherwise and itís hard to imagine a life without climbing.

Why do you climb? Itís worth a few minutes thinking aboutÖ

http://www.neclimbs.com/wmr_pix/20160617/AP_Treat.jpg


There is a great event happening here in North Conway, NH this weekend with our buddies at Friends of the Ledges! THIS Friday, June 17th, 6pm at Tuckerman Brewing Company in Conway, NH for the FOTL's Flashback Friday Fundraiser - Uncommon Ground Movie Night & Raffle! Help spread the word and it's going to be a great night filled with community, great beer, yummy food, AWESOME raffle, the usual debauchery and a showing on the big screen of local classic and favorite movie- Uncommon Ground! Spread the word, bring friends, and climb at Cathedral & Whitehorse the rest of the weekend!

https://www.facebook.com/nhledges/



It's been a wonderful ice season, but Spring is officially here folks. Thus the sun is strong so it's warm during the day, but it's cold at night. And of course that means that climbs in the full sun are crap, but anything in the shade can still be good and maybe even building a bit. Sure, Standard Route is still massive, but the ice isn't all that good IMO. I was up there today and thought the ice above the cave was punky! Climbs in the reflector oven that is the Amphitheater are a mess now and honestly in my mind it's not a smart place to be. We're entering a time when the best climbing will be up high in the Ravine. And of course the longer days make it a great time to be up there. From here on out I'm only going to be posting pictures of things I think are in climbable shape, and that's a dwindling supply.
Huntington Ravine
IN mostly
Repentance
OUT
Standard Route
climbable, but getting punky
Dracula
IN - bring your snorkle


I received the following from Chris Martin - NH Audubon biologist.

Temporary access restrictions are posted at the following five New Hampshire cliff sites in 2016:

Eaglet Spire (and adjacent walls), Franconia, NH
Holts Ledge, Lyme, NH
Painted Walls, Albany, NH
Rumney Rocks (Summit Cliff and nearby), Rumney, NH
Woodchuck Ledge (right/north end only), Albany, NH

Peregrines are present at a number of additional cliffs where no closures have been posted because recreational use is minimal. Climbers are advised to alter plans, and report the incident, if you encounter aggressive falcons during a climb.

All areas will be open effective August 1.

NOTE: There are birds on Whitehorse in the center forested section above Echo Roof, but there are currently no restrictions on Cathedral or Whitehorse this year.


YUP! Still at a pretty annoying 4 for the time being.


The trails are all in great shape. The new trails on the Marshall Conservation are expanding as I write. I know I sound like a broken record, but if you havenít been there GO NOW!


Up on one of the Mount Washington Valley's finest crags and want to know what that climb you're looking at is? Or maybe you're on your way up from Boston and want to check out the Ice Report for your upcoming weekend plans. Or more likely, you're at work just want to daydream about your next adventure. Well if you have a smart phone handy, you can get to NEClimbs from anywhere you have cell service. While it doesn't offer every single feature of the site and it's not an "app", in mobile form, it does do a whole lot and is very useful. Here is the live link to the mobile version of NEClimbs:

http://www.neclimbs.com/mobile

Check it out and if you have issues on your specific phone, please feel free to let me know.


Join us and LIKE us on Facebook. I'll try and post some interesting pix every Thursday and the latest Ice Report in the season, tho certainly not the whole Report. Here's where you can check it out:

http://www.facebook.com/NEClimbs/



Have fun and climb safe,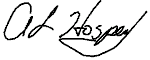 Al Hospers
The White Mountain Report
North Conway, New Hampshire
---
I wanted one-arm pull ups, big swings, speed, and see through lingerie.
Stevie Haston