Like reading the White Mountain Report every week? Why not get it delivered to your e-mailbox every Thursday? All you have to do is subscribe. It's fast, painless, and best of all it doesn't cost you a dime!
CLICK HERE...

July 14, 2016

Hi Folks,

Itís been a brutally hot week up here in the Valley, with the only saving grace being the somewhat cool nights. Iím not sure we are in an official ďheat waveĒ, but it sure feels that way to me. Iíve been out on the bike a couple of daze in the afternoon and it was almost too hot to deal with. I grew up in Florida and Georgia and I think Iím acclimated to the heat, at least until we get a string of days like this. [wry grin]

Sorry I didnít get a report out last week, but between work, climbing and 3 band gigs over the weekend things just piled up all over me. On the good side, Iím busy and I shouldnít complain - right? Honestly I like being busy, so itís all good IMO. I got out climbing on Mt Forist in Berlin with the Perezís and Brad White last week. I really do like it up there as it has lots of moderate grade climbs and the rock is really quite nice. BITD the rock was known for having a black slimy coating from the paper mill smoke, but thatís pretty much all gone. I really enjoy climbing there & itís worth the drive. My friend Matt Bowman has put together a nice little pamphlet guide to the area that you can pick up at his restaurant in Gorham, the White Mountain Cafe & bookstore. I always stop in for coffee and a chocolate chip cookie before climbing anyway. [grin]

Joe Perez on Mt Forist.jpg

I heard a rumor a couple of weeks ago that some trees had been cut down on the Barber Wall Ledge, right below Nutcracker, but I was skeptical. I kept thinking I was going to get over and do Upper refuse and check it out, but that never happened, so I decided to walk over there today. needless to say I was a bit disappointed that in fact it was true. These werenít old trees and certainly arenít going to open up the area in any real way, so Iím not sure what the reason was for it. Sure Nutcracker is often damp, but that is seepage in the crack from the ledge above and I donít think you can do anything about it. The other downside is that it will likely contribute to the general erosion thatís taking place up there. All in all, not a good thingÖ

Nutcracker_1.jpg
Nutcracker_2.jpg
Nutcracker_3.jpg

CANNON CLIFF, SOME OBSERVATIONS: Iíve climbed at Cannon off & on for 25 years. Iíve always been careful, and even a bit afraid when Iíve been there. Not the least because you have to walk up through the talus field to get to the climbing. Erik Thatcher has written a great article/blog posting about the cliff called Itís Alive. HIGHLY RECOMMENDEDÖ

https://erikthatcherclimbs.com/2016/07/10/its-alive/



I rode my MTB up the Mt Willard trail this morning. it was amazing! I was in a hurry in both directions, but as I went through the Notch I glanced at the various climbs. The sun is strong and really baking everything out everywhere. I spotted someone on Standard but everything in the Amphitheater looks poor. The left face of Willard IMO is toast. IMNSHO if it's not in the shade, I would consider it highly suspect.
Huntington Ravine
IN mostly
Repentance
OUT
Standard Route
IN be aware folks!
Dracula
IN - bring your snorkle


I received the following from Chris Martin - NH Audubon biologist.

Temporary access restrictions are posted at the following five New Hampshire cliff sites in 2016:

Eaglet Spire (and adjacent walls), Franconia, NH
Holts Ledge, Lyme, NH
Painted Walls, Albany, NH
Rumney Rocks (Summit Cliff and nearby), Rumney, NH
Woodchuck Ledge (right/north end only), Albany, NH

Peregrines are present at a number of additional cliffs where no closures have been posted because recreational use is minimal. Climbers are advised to alter plans, and report the incident, if you encounter aggressive falcons during a climb.

All areas will be open effective August 1.

NOTE: There are birds on Whitehorse in the center forested section above Echo Roof, but there are currently no restrictions on Cathedral or Whitehorse this year.


Not that itís great, but Iíve lowered the rating to a 3 at last. The black flies are mostly gone, tho the mosquitoes can be pretty bad. But then thatís northern New England, so what can you expect right?


Those of us who like out-back riding enjoy what is called the Twilight Zone and Outer Limits trails on the East side. These arenít in the current trail map, but if you ask at the local bike shops you will get directed appropriately. FWIW there is logging going on up near the top of the hillside near Redneck Rocks and a part of the upper trail has been obliterated. Iím sure it will be cleared before long, but itís worth being aware.

Iíve been riding the Marshall land at lunch time just to get out and I can get in a good pump in just over 1 hour. There are many new signs, plus the older esoteric signs, and some other funny stuff like this:

Intersection on the Marshall trails


Up on one of the Mount Washington Valley's finest crags and want to know what that climb you're looking at is? Or maybe you're on your way up from Boston and want to check out the Ice Report for your upcoming weekend plans. Or more likely, you're at work just want to daydream about your next adventure. Well if you have a smart phone handy, you can get to NEClimbs from anywhere you have cell service. While it doesn't offer every single feature of the site and it's not an "app", in mobile form, it does do a whole lot and is very useful. Here is the live link to the mobile version of NEClimbs:

http://www.neclimbs.com/mobile

Check it out and if you have issues on your specific phone, please feel free to let me know.


Join us and LIKE us on Facebook. I'll try and post some interesting pix every Thursday and the latest Ice Report in the season, tho certainly not the whole Report. Here's where you can check it out:

http://www.facebook.com/NEClimbs/



Have fun and climb safe,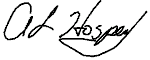 Al Hospers
The White Mountain Report
North Conway, New Hampshire
---
The vias normales had perfect lines but new rock was the essence of climbing for us; throwing loose holds over the shoulder, feeling the exposed grains crush like sugar on footholes....
Paul Pritchard