Like reading the White Mountain Report every week? Why not get it delivered to your e-mailbox every Thursday? All you have to do is subscribe. It's fast, painless, and best of all it doesn't cost you a dime!
CLICK HERE...

November 3, 2016

Hi Folks,

More than 20 years ago, what seems like a lifetime ago, I spent 10 years owning and running a software company in Boston. It was quite an experience I assure you, and quite different from anything Iíve done before or since. I had up to 30 employees and developers working for me at one point and managing them was quite an experience. Of course there were deadlines and meetings for projects, and trying to manage all these things was challenging.

I specifically remember a very important project that we were doing for another company that I had a very talented engineer working on. About 2/3 of the way through the process he called me to say that he was moving to California with his girlfriend, but that he was still wanted to work for me, just remotely. This was in 1993, pre-Internet, but we figured out a process that would work and I gave him my blessing. Things moved along pretty well and we got down to the last 5 or 10% of the project when I got a call. He said that his girlfriend and him had decided to get married in the next couple of weeks. I was appropriately congratulatory, but shocked when he said that they would be leaving right after the wedding for a 3-week hiking trip and would be out of touch for that time. Again, this was before wireless and iPhones and all the things we take for granted today. I tried to talk him out of this plan, but he kept saying the following; ďAl, sometimes life just gets in the wayÖĒ

Well to make a long story short, they got married, enjoyed their honeymoon, he came back highly energized and motivated, and the project got completed successfully - probably at about the time it would have if he hadnít gone away. This came to mind the other day when I was canceling some plans that I had made to go climbing this week. There has been a ton of stuff going on here with my family, with some development work I agreed to do (talk about karma) and a music CD project that Iíve been working on for a friend. they all conspired to keep me from going climbing, tho I was able to grab a hour here & there to go for several mountain bike rides. Itís just funny to hear me use this words that I had heard so many years before, and to finally understand their real meaning. What goes around truly does come around.

I ran into a climber friend last night at the local Sea Dog Brewery (I recommend the Hazelnut Porter BTW) and he asked if I had been out. At first I thought he was talking about ice climbing, but I quickly realized he was talking about rock. I know that folks are all a-ga-ga about the pending ice season, but I assume you that most folks around here are still into climbing rock. There will be plenty of time for winter, snow and ice and weíre all about grabbing those late fall daze on granite. Itís definitely something to savor folks.


I got a picture from a good friend of a bolt hanger that had broken on a recently-bolted climb on Canada Cliffs in Acadia. It happened when someone took a whipper on the last bolt of the climb. Needless to say this made for an exciting finish! I havenít been to this area, but as I understand it itís not on the ocean, so salt water corrosion should not be the issue. This hanger was manufactured by a company called ďClimb XĒ. Iíve never seen their stuff before, but that doesnít mean anything. HOWEVER, if you do a Google search on ďclimb x bolt problemsĒ you will see numerous links to problems with these hangers. You should make your own decisions, but I am going to stick with the Petzl and FIXE bolts and hangers that the Perezís and I have been using for our routes over the years. And I probably will avoid climbs that use those bolts!

http://www.neclimbs.com/wmr_pix/20161027/BrokenBolt.jpg



I rode my MTB up the Mt Willard trail this morning. it was amazing! I was in a hurry in both directions, but as I went through the Notch I glanced at the various climbs. The sun is strong and really baking everything out everywhere. I spotted someone on Standard but everything in the Amphitheater looks poor. The left face of Willard IMO is toast. IMNSHO if it's not in the shade, I would consider it highly suspect.
Huntington Ravine
IN mostly
Repentance
OUT
Standard Route
IN be aware folks!
Dracula
IN - bring your snorkle


I havenít gotten it quite together yet, but the annual fundraiser will start next Thursday. Stay tuned and please set aside something to help support NEClimbs.com and the White Mountain Report. If you want to get an early start you can do it here:

http://www.neclimbs.com/index.php?PageName=donation_paypal


I had to pick up our annual delivery of organic pig meat at the Windy Hill Farm in Jackson on Tuesday, so I decided to combine it with a ride up to the East Pasture. You access this from the end of Black Mountain Road, off Dundee. Iíve done this before and this it is steep in places, itís a fun ride. I didnít get started Ďtill 3:30, so I gave myself a 5:15 hard-turnaround time. This time of year it gets dark early and it gets cold quickly after sunset so frankly I donít want to be up there in the dark. And especially alone! In spite of some rains, in generally the logging road was pretty dry. In fact the first mile was well packed down because they were doing some logging up there at the Hazleton Pasture. It was a great view there of the Doubleheads in the afternoon sunlight. Interestingly enough there were some patches of snow on the ground left from a few days before! About a half mile above the pasture I followed an old skidder road that went straight up where the normal trail/road goes left. It leads to another landing with another nice view.

I rode back down and turned right to follow the regular trail. There were a few wet spots after the first bridge and as you went steeply uphill. About a half mile and at the top of a rise I spotted a small well maintained trail on the left. Being curious I rode in and spotted an old stone marker. Apparently this is the burial place of one Nathaniel Kimball. According to what Iíve researches, he was born 16-Sep-1747 in Exeter, NH and died 18-Jul-1827 in Jackson, NH.†He was a member of General John Stark's Brigade from July 1777 through September 1777, and fought at the Battle of Bennington on 16-Aug-1777. If you look carefully further up the trail there are some old cellar holes that may or may not be from his house. Pretty coolÖ

There is a lot of history in this area, and itís kind of hard for me to imagine how difficult the living must have been up there BITD. I would imagine that simply getting in and out of there in the dead of winter must have been very hard, if not impossible. Iíve also ridden up Carter Notch Road several times past the old Prospect Farm and the old apple orchards. Itís a beautiful ride and worth doing. Again itís hard to imagine what it was like to live up there full time 100 years ago.


Up on one of the Mount Washington Valley's finest crags and want to know what that climb you're looking at is? Or maybe you're on your way up from Boston and want to check out the Ice Report for your upcoming weekend plans. Or more likely, you're at work just want to daydream about your next adventure. Well if you have a smart phone handy, you can get to NEClimbs from anywhere you have cell service. While it doesn't offer every single feature of the site and it's not an "app", in mobile form, it does do a whole lot and is very useful. Here is the live link to the mobile version of NEClimbs:

http://www.neclimbs.com/mobile

Check it out and if you have issues on your specific phone, please feel free to let me know.


Join us and LIKE us on Facebook. I'll try and post some interesting pix every Thursday and the latest Ice Report in the season, tho certainly not the whole Report. Here's where you can check it out:

http://www.facebook.com/NEClimbs/



Have fun and climb safe,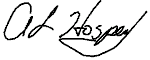 Al Hospers
The White Mountain Report
North Conway, New Hampshire
---
Apart from the loomingly obvious Cascade Icefall, nothing was done until the full potential of modern ice climbing equipment was realized.
Bugs McKeith