Like reading the White Mountain Report every week? Why not get it delivered to your e-mailbox every Thursday? All you have to do is subscribe. It's fast, painless, and best of all it doesn't cost you a dime!
CLICK HERE...

March 16, 2017

Hi Folks,

It's all about the weather this time of year, isn't it? Over these past few weeks we've bene on the proverbial roller-coaster, and this week didn't disappoint. After several days of sun and chilly temps, we had the biggest snowstorm of the season. This was a full blown Nor'easter that ran up the east coast, dropping between 12-20+ inches of powder in its wake. Interestingly enough, and fortunately IMHO, predictions of 24" here in the Whites was a bit overblown, with the Valley "only" getting a piddling 12-16.

http://www.neclimbs.com/wmr_pix/20170316/measure.jpg


1) If you're planning on climbing anywhere off the regularly beaten track this weekend I would suggest bringing snowshoes. A couple of places I take the pictures from require me clambering over snowbanks and walking across a snowy field. That was more difficult than usual today, in one place getting into snow up to my crotch.

2) That same snow has completely filled in the nooks, crannies and gullies everywhere. We got almost 14" here at Cathedral Ledge, with the Notch getting 18+! When I looked up into Shoestring Gully I couldn't see anything other than snow. The picture below of the Flume Cascade will give you an idea of just how much snow there is out there.

http://www.neclimbs.com/wmr_pix/20170316/flumeCascade.jpg

You want to be very careful climbing under or through any place with that kind of snow for several days, at least until it's settled. That could be through the weekend. If you have any thoughts about climbing in the Ravines this weekend, be sure to read the Avalanche Report here:

http://www.mountwashingtonavalanchecenter.org

Today they are at CONSIDERABLE danger from 22-26" of snow on the mountain!

3) The plows are out in force today, both here in the Valley and in the Notch. Parking anywhere on the side of the road will get you towed. Places like Black Pudding, Barking Dog and anywhere other than the Appalachian Trail/Ripley Falls lot for Shoestring are really asking for trouble. It would be a drag to get back from climbing to find your vehicle gone! Cathedral Ledge Road has become impassable once again and I will warn you not to park on the roads in the chalet development. They have become very narrow and again, you will get towed. Park right on the side of Cathedral Ledge Road and walk in. It's a hassle, but safe.



I raised the IceCON rating to a 5 today. It's unusual to get a 5 rating this early in the season, but this one has certainly been special. All the climbs in the Amphitheater are IN, as is pretty much everything else at Frankenstein. It's really pretty impressive just how much ice there is out there right now, in spite of how sunny it is. Just goes to show what snow and cold will do for things. That said, we have a VERY BIG round of snow coming in on Saturday evening through early Monday. Predictions are for 2 feet, but if we even get half that it's a big deal. If you're planning on climbing on Sunday just be aware of what that much snow means and please drive safe on the way home.
Huntington Ravine
options, but beware snow
Repentance
IN - P2 start tricky
Standard Route
IN - top pitch is much better
Dracula
IN

http://www.neclimbs.com/wmr_pix/20170316/AngelCakes.jpg
http://www.neclimbs.com/wmr_pix/20170316/BraggPheasant.jpg
http://www.neclimbs.com/wmr_pix/20170316/CathedralLedge.jpg
http://www.neclimbs.com/wmr_pix/20170316/Frankenstein.jpg
http://www.neclimbs.com/wmr_pix/20170316/LHMonkeyWrench.jpg
http://www.neclimbs.com/wmr_pix/20170316/Repentance_Remission.jpg
http://www.neclimbs.com/wmr_pix/20170316/SnotRocket.jpg
http://www.neclimbs.com/wmr_pix/20170316/Unicorn.jpg
http://www.neclimbs.com/wmr_pix/20170316/Willard_UpperTier.jpg


Prior to the big snowstorm the fat tire riding was about as good as it gets. The trails and singletrack was well packed out, and honestly with studded tires you could ride almost anywhere. Everything on the east side was excellent, as were many of the trails in the Marshall Conservation Land. Many folks were riding in Whittaker woods and even on Echo Lake! I had seen pictures of Hurricane Mountain Road and Black Cap, so when I heard that the storm was coming I decided that I better get up there if I was going to. I had a open 90 minutes in a busy schedule on Friday morning, so I headed over there around 10:30. I parked at the water tower pull out and rode up the pavement to the gate. Just as predicted, the road was very well packed out. In fact there were small dips here and there that had ice in them, making for some tricky places. You really had to pick and choose where you would stop to put your foot down! Just below the first hairpin I decided to break out the MicroSpikes, just for peace of mind. As always is the case for me in the winter, I had to push up both hairpins and one or two other humps, but overall it was surprisingly rideable. I didn't see anyone else on the ride up tho there were fat tire tracks, as well as a set of 26'ers. Go figure... I started up the Black Cap trail, but was running out of time so I unfortunately I turned around a couple of hundred yards up the trail. The ride down was great, tho without studded tires I think it would have been dicey. If the snowmobiles and hikers pack it out again I would highly recommend it.

http://www.neclimbs.com/wmr_pix/20170316/Bike.jpg


Up on one of the Mount Washington Valley's finest crags and want to know what that climb you're looking at is? Or maybe you're on your way up from Boston and want to check out the Ice Report for your upcoming weekend plans. Or more likely, you're at work just want to daydream about your next adventure. Well if you have a smart phone handy, you can get to NEClimbs from anywhere you have cell service. While it doesn't offer every single feature of the site and it's not an "app", in mobile form, it does do a whole lot and is very useful. Here is the live link to the mobile version of NEClimbs:

http://www.neclimbs.com/mobile

Check it out and if you have issues on your specific phone, please feel free to let me know.


Join us and LIKE us on Facebook. I'll try and post some interesting pix every Thursday and the latest Ice Report in the season, tho certainly not the whole Report. Here's where you can check it out:

http://www.facebook.com/NEClimbs/



Have fun and climb safe,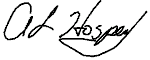 Al Hospers
The White Mountain Report
North Conway, New Hampshire
---
If you got the f****n' spirit you rock, if you don't.....you're a sport climber
Leonard Coyne