Like reading the White Mountain Report every week? Why not get it delivered to your e-mailbox every Thursday? All you have to do is subscribe. It's fast, painless, and best of all it doesn't cost you a dime!
CLICK HERE...

May 25, 2017

Hi Folks,

Anybody remember the forest fire over off Passaconnaway Road that shut down access to Sundown and Lost Horizon last fall? It was a pretty big deal at the time. Not only did they close down the road and the trails, but there was a lot of smoke in the Valley too. I had heard that the climbs had all been spared, so when Brad asked if I was interested in going out to Lost Horizon for the afternoon on Wednesday, I jumped at the chance.

I have a very good sense of smell and as we pulled into the lot just before the Covered Bridge, I could smell the charred wood. As we walked along the trail we both were surprised at how different the woods seemed. Most of the low trees and bushes were gone, leaving the forest much more open. There were many charred trees on the ground and you could see where the firefighters had dug up stumps that had obviously been burning. If you've been to Lost Horizon you know that you turn off the hiking trail and go up through a talus field, then go left past an always-seeping overhang and up to the base of the little cliff. At first we thought that the fire hadn't gotten up there, but looking closer we could spot places where it obviously had. It wasn't bad, but there were charred fir trees here & there.

That said, the cliff itself had no signs of fire and all the bolts looks as you would expect. I climbed Rock Garden, the easy crack/chimney in the middle of the cliff. At the top I could see the slings/webbing anchor for Kennel Boy (5.10) over to my left. They looked OK and I continued up past the first 2 bolt anchor to a second one 30' higher. As I was lowered I examined the Kennel Boy slings carefully and it looked undamaged. I clipped a sling into it so I could TR it later.

Brad took a run on Rock Garden and I did kennel Boy. I had led it many times over the years and was thinking about leading it this time, but decided it was too early in the season for a 10. I managed it just fine, but it was probably a good idea... Brad took a run on a climb right of Rock Garden and I did Fore Paws. All in all it was nice to get out for a mid-day climb and it was interesting to see how the fire had changed the area. Honestly, since it didn't burn everything down, it was probably a good thing. It cleared out the dead wood and underbrush that had built up, much like what would have happened naturally or as a part of "controlled burn". If you get the opportunity head out there & have a look for yourself.

http://www,neclimbs.com/wmr_pix/20170525/Fire_01.jpg
http://www,neclimbs.com/wmr_pix/20170525/Fire_02.jpg
http://www,neclimbs.com/wmr_pix/20170525/Fire_03.jpg
http://www,neclimbs.com/wmr_pix/20170525/RockGarden.jpg



It's been a wonderful ice season, but Spring is officially here folks. Thus the sun is strong so it's warm during the day, but it's cold at night. And of course that means that climbs in the full sun are crap, but anything in the shade can still be good and maybe even building a bit. Sure, Standard Route is still massive, but the ice isn't all that good IMO. I was up there today and thought the ice above the cave was punky! Climbs in the reflector oven that is the Amphitheater are a mess now and honestly in my mind it's not a smart place to be. We're entering a time when the best climbing will be up high in the Ravine. And of course the longer days make it a great time to be up there. From here on out I'm only going to be posting pictures of things I think are in climbable shape, and that's a dwindling supply.
Huntington Ravine
IN mostly
Repentance
OUT
Standard Route
climbable, but getting punky
Dracula
IN - bring your snorkle


I had a great ride up on the Marshall Trails on Tuesday. I love going there because I can get a fine pump in an hour and have a thrilling downhill to boot. Lots of work has been done there over the past 18 months, so if you haven't ridden there yet, I urge you to do so. IMO Shumway, both up and down, is one of the best trails in the Valley. I also enjoy Lagers Lane and T-Bone. And if you want more, follow Red's Trail over to the High School Trail or Tent Boulder. Whether you have an hour or three, you won't go wrong riding these.


I posted the BugCON rating as a 3 yesterday after getting chewed on by blackflys out at Lost Horizon Crag on Wednesday. Someone asked me if this was a 3, what would a 5 be? I answered that they would have drained me of blood! Yes, the black files are definitely out in force folks. Bring that DEET or whatever you use if you're going to be out. The ticks are out too, so be sure to check yourself thoroughly.


Up on one of the Mount Washington Valley's finest crags and want to know what that climb you're looking at is? Or maybe you're on your way up from Boston and want to check out the Ice Report for your upcoming weekend plans. Or more likely, you're at work just want to daydream about your next adventure. Well if you have a smart phone handy, you can get to NEClimbs from anywhere you have cell service. While it doesn't offer every single feature of the site and it's not an "app", in mobile form, it does do a whole lot and is very useful. Here is the live link to the mobile version of NEClimbs:

http://www.neclimbs.com/mobile

Check it out and if you have issues on your specific phone, please feel free to let me know.


Join us and LIKE us on Facebook. I'll try and post some interesting pix every Thursday and the latest Ice Report in the season, tho certainly not the whole Report. Here's where you can check it out:

http://www.facebook.com/NEClimbs/



Have fun and climb safe,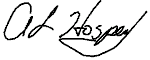 Al Hospers
The White Mountain Report
North Conway, New Hampshire
---
Nobody climbs mountains for scientific reasons. Science is used to raise money for the expeditions, but you really climb for the hell of it.
Sir Edmund Hillary