Like reading the White Mountain Report every week? Why not get it delivered to your e-mailbox every Thursday? All you have to do is subscribe. It's fast, painless, and best of all it doesn't cost you a dime!
CLICK HERE...

August 10, 2017

Hi Folks,

As I mentioned last week, I love getting out to places I don't go very often. This week I was fortunate enough to get out to North Bald Cap with my friend Matt Bowman. It's a backcountry cliff that I've been to twice before and it's always been a fun adventure. This time was no exception.

We met at Matt's house in Berlin and he volunteered his truck for the drive. That was actually a good idea because the road is really horrible. It's only a 5 mile ride down a dirt road, but the road is so bad you can barely drive more than 5 MPH. Regardless we got the and started the 20 minute hike/bushwhack into the base of the climb. When I'd been out there before it was perfectly dry, but this time there were several wet areas that caused us to make some detours. Here's what the cliff ,looks like on the walking:

http://www.neclimbs.com/wmr_pix/20170810/NBC_1_Main.jpg
http://www.neclimbs.com/wmr_pix/20170810/NBC_2_right.jpg

We got to the base of the climb fairly easily tho, and I got the first pitch. I wandered up a fairly easy slab, with fairly minimal gear, pushed through a tree ledge and climbed another 40' where I could find a belay. It turned out to be a bit to the right of where we wanted to be, but Matt made it work by going up and then traversing left on his pitch. This is real alpine climbing, with less gear that you find on routes on cliffs like Cathedral and Whitehorse, plus a fair amount of loose rock here and there. We swung pitches and the climbing was generally quite enjoyable. On top of that the location was amazing. The sky was blue, the clouds puffy white, the vegetation bright green and you could see Mt Surprise behind us to our left. It was wonderful.

The way things worked out I got the last pitch. This was a beautiful white 5.8 slab with perfect rock, a couple of bolts where they were needed and a great headwall finish. I was happy to have gotten in some practice on hard friction last week at Found Ledge and Mt Forist with Judy Perez and Brad. Like most backcountry excursions, this is not a place where you would want to take extra risks. Rescues out there would be a very difficult undertaking!

We rapped down from the headwall to our previous 2 bolt anchor and then rapped out climbers-left to connect with Inge's Ice Cream and then October Sundae. A few more raps and we were at the base of October Sundae. I went over to get my pack while Matt coiled rope. The hike out was actually very nice, with both of us stuffing our bellies with berries. If you feel comfortable in backcountry situations and have a truck for the access, this is a great place to climb and I highly recommend it.

Here's some more pictures and a link to the area on NEClimbs.

http://www.neclimbs.com/wmr_pix/20170810/NBC_3.jpg
http://www.neclimbs.com/wmr_pix/20170810/NBC_4.jpg
http://www.neclimbs.com/wmr_pix/20170810/NBC_5.jpg
http://www.neclimbs.com/wmr_pix/20170810/NBC_6.jpg
http://www.neclimbs.com/wmr_pix/20170810/NBC_7.jpg
http://www.neclimbs.com/wmr_pix/20170810/NBC_caterpillar.jpg

NEClimbs Routes Section



It's been a wonderful ice season, but Spring is officially here folks. Thus the sun is strong so it's warm during the day, but it's cold at night. And of course that means that climbs in the full sun are crap, but anything in the shade can still be good and maybe even building a bit. Sure, Standard Route is still massive, but the ice isn't all that good IMO. I was up there today and thought the ice above the cave was punky! Climbs in the reflector oven that is the Amphitheater are a mess now and honestly in my mind it's not a smart place to be. We're entering a time when the best climbing will be up high in the Ravine. And of course the longer days make it a great time to be up there. From here on out I'm only going to be posting pictures of things I think are in climbable shape, and that's a dwindling supply.
Huntington Ravine
IN mostly
Repentance
OUT
Standard Route
climbable, but getting punky
Dracula
IN - bring your snorkle


It's hard for me to overstate just how great the trails are in the Valley right now. Every side of the Valley is in good shape and well worth riding. There are several new trails in the Marshall area that are well worth the explore.


The bug situation seems to be vert dependent on where you are. I was at the Marshall Trails a few days ago and the mosquitoes were terrible. really about as bad as I've seen. Then I was up in Berlin today and there were large numbers of gnats in town, but they weren't biting. And then Matt and I went out to North Bald Cap and the gnats were gone, and in spite of wandering through high grass and brush, I got no ticks. Go figure...


Up on one of the Mount Washington Valley's finest crags and want to know what that climb you're looking at is? Or maybe you're on your way up from Boston and want to check out the Ice Report for your upcoming weekend plans. Or more likely, you're at work just want to daydream about your next adventure. Well if you have a smart phone handy, you can get to NEClimbs from anywhere you have cell service. While it doesn't offer every single feature of the site and it's not an "app", in mobile form, it does do a whole lot and is very useful. Here is the live link to the mobile version of NEClimbs:

http://www.neclimbs.com/mobile

Check it out and if you have issues on your specific phone, please feel free to let me know.


Join us and LIKE us on Facebook. I'll try and post some interesting pix every Thursday and the latest Ice Report in the season, tho certainly not the whole Report. Here's where you can check it out:

http://www.facebook.com/NEClimbs/



Have fun and climb safe,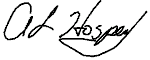 Al Hospers
The White Mountain Report
North Conway, New Hampshire
---
009 had a crux dyno on it that will, by its very nature, eliminate 98% of the old ice climbers.
Stevie Haston